Tesla's Frank Hannon Discusses Making New Album, 'Shock' In Exclusive Download Interview
Produced by Def Leppard's Phil Collen, 'Shock' was released via UMe on 8 March and has been widely acclaimed.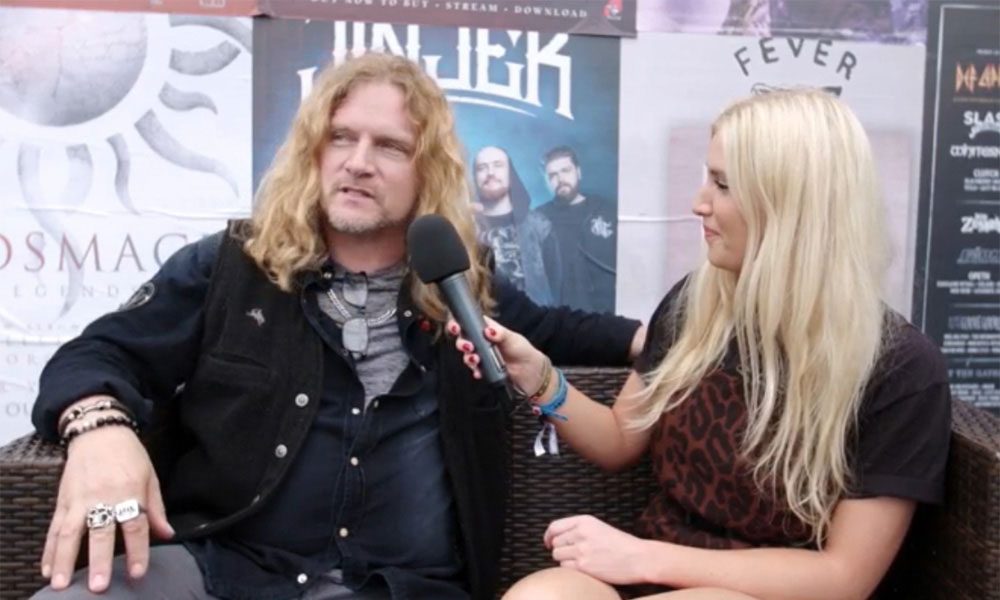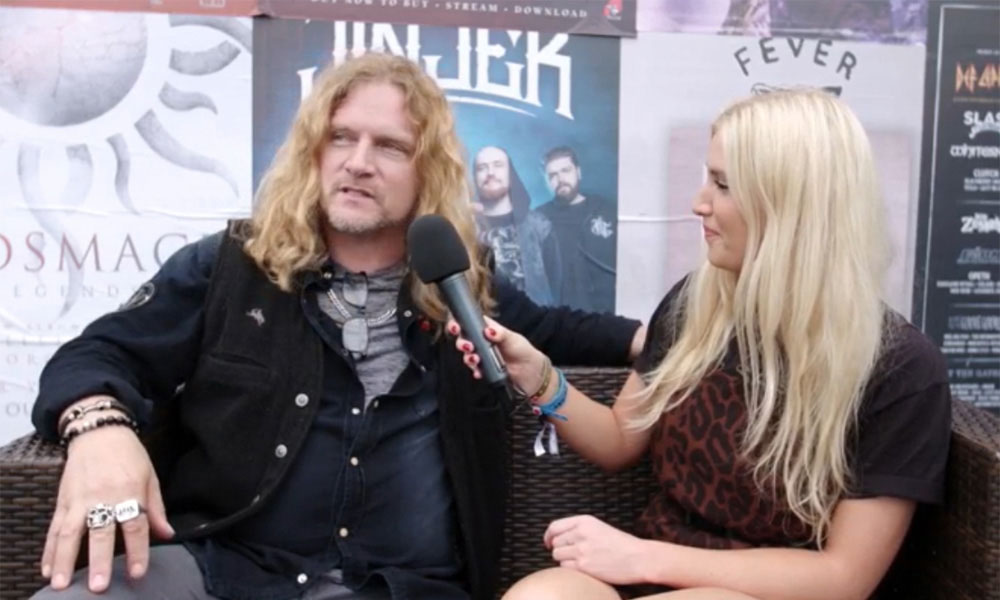 Enduring, hard-rocking Californian outfit Tesla released their eighth album, Shock, via UMe, on 8 March. Produced by Def Leppard's Phil Collen, the album has been attracting widespread acclaim and it peaked inside the Top 30 of the Billboard 200 on release. In support of Shock, the band have embarked on a lengthy tour, with their current round of European festival dates preceding an extensive North American tour of duty which will keep them on the road until the end of September. Tesla played on the Friday at this year's Download Festival and, as guitarist Frank Hannon tells uDiscover Music's Sorrell Forbes in this exclusive interview (which you can see in full below), the band were delighted to touch down in the UK to get behind their new record.
Frank Hannon Of Tesla At Download Festival 2019
"Phil Collen of Def Leppard is a great friend of ours and he did a great job with the production", Hannon reveals. "He coached us through it and we're real happy with it. We worked on [Shock] in increments over the period of about a year, writing the songs on the road, in hotel rooms, in dressing rooms and even in the lounge on the tour bus."
"There's a song [on Shock] called 'Forever Loving You', which I really love", he continues, discussing the album's tracklist. "It's more of a ballad, it's got an acoustic, Paul McCartney-esque kind of vibe. We also played one today from it called 'Taste Like' and the crowd seemed to love that 'cos it's a really upbeat kinda song."
Tesla were lucky to avoid the worst of the English summer, with the rain holding off while they played at Download. However, the fact it started to rain during his uDiscover Music interview reminded Frank Hannon of one legendary, Spinal Tap-esque festival incident he lived through in New York.
"Yeah, there are so many stories," he laughs, "But I remember one festival in Jones Beach, New York, where it was raining hard.
"It was in 1988. I was late getting to the show. I was literally running to the stage, going "Wait for me!" and the band had already started. It was really slippery because of all the rain, so I come running out, slipped right over and started playing the first song while sitting on my bottom. My rock star ego was deflated immediately!"
Format:
UK English