The Avalanches Drop Leon Bridges-Assisted Single 'Interstellar Love'
The album was inspired by the love affair between Ann Druyan and Carl Sagan, whose writings and TV programs brought the ever-deepening mysteries of astronomy and astrophysics to the mass audience.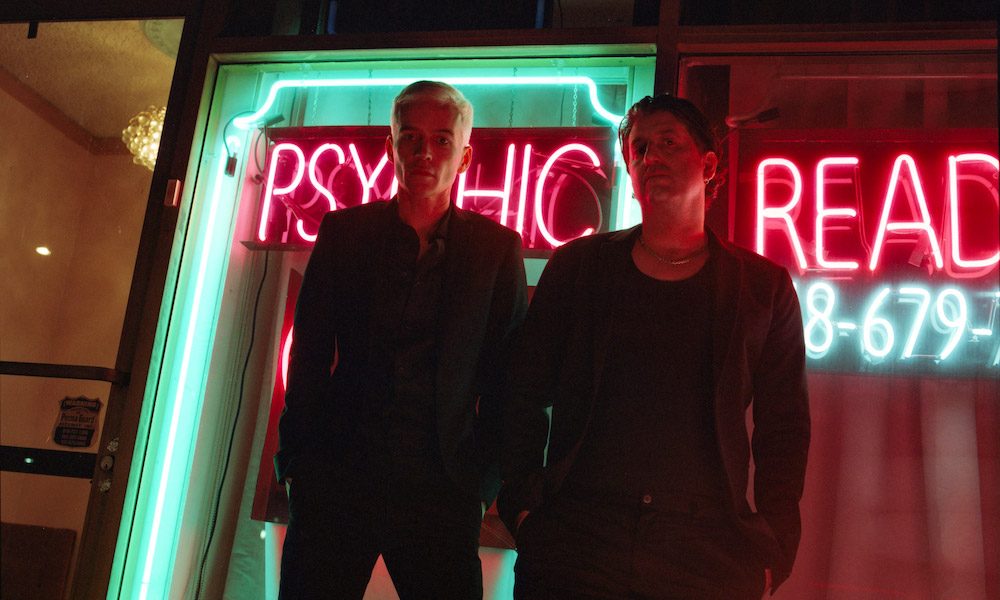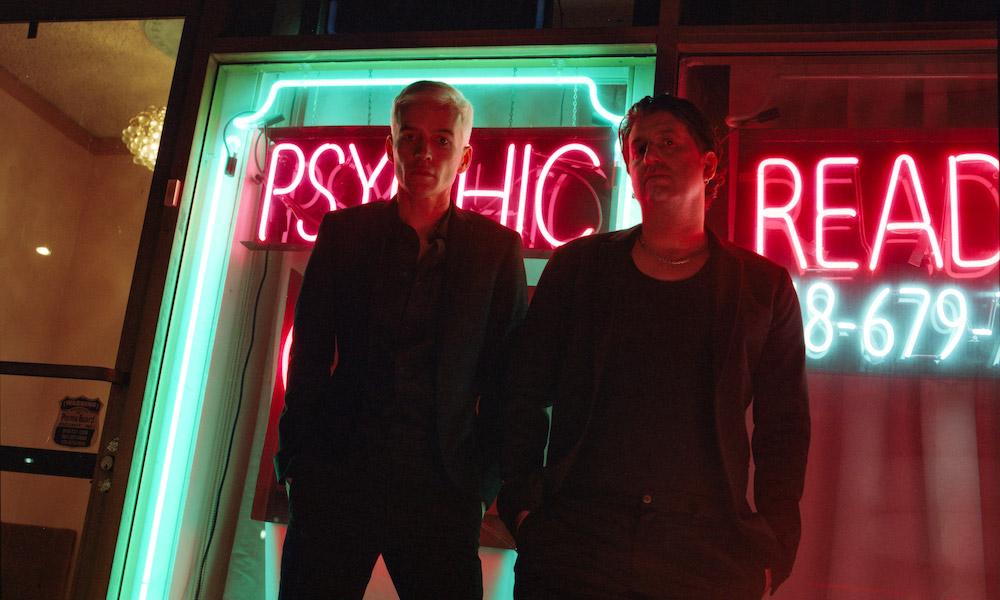 The Avalanches have released their latest single "Interstellar Love," featuring singer-songwriter Leon Bridges and an accompanying visual directed by Jonathan Zawada. The track comes from their upcoming album We Will Always Love You out December 11 via Astralwerks.
We Will Always Love You, and particularly "Interstellar Love" itself, is the Australian duo's ode to author Ann Druyan and astronomer Carl Segan who strove to challenge their audiences with the intricate mysteries of astronomy and astrophysics. The couple cemented their love story in space and time by sending a recording of it into space on Voyager's Golden Record as part of the Voyager Interstellar Message Project.
"Leon is an incredible singer, with just the most beautiful voice. He's from Texas but we both happened to be in L.A. at the same time, which was lucky as he was on my all-time wish list," says The Avalanches' Robbie Chater. "When we were in the studio, I told him the story about Ann Druyan and Carl Sagan and how her love-struck brain waves were sent out into space on the Voyager's Golden Record. And this song came out of that."
Determined to weave Druyan and Segan's story into the narrative of We Will Always Love You, Chater received permission to utilize Druyan's image on the album cover.
"We photographed it off a static-y television set and ran it through a spectrograph to make the cover image," he says. "So that was a beautiful way that Ann could still be part of the record. We turned her into sound and back again."
Created by Chater and Tony DiBlasi with collaborator Andrew Szekeres, We Will Always Love You is said to be the duo's most song-oriented, reflective album yet. In addition to Bridges, the project recruits Blood Orange, Rivers Cuomo, Pink Siifu, Jamie xx, CLYPSO, Denzel Curry, Tricky, Neneh Cherry, Sampa the Great, Sananda Maitreya, and Vashti Bunyan for lyrical and vocal contributions.
Building on the sample-based approach of their classic albums Since I Left You and Wildflower, but stepping boldly into new terrain, We Will Always Love You is an exploration of the vibrational relationship between light, sound, and spirit.
The album doubles as "an exploration of the human voice" and a spiritual reckoning via the big questions – Who are we really? What happens when we die? – according to Chater, who alongside bandmate Tony DiBlasi and collaborator Andrew Szekeres has moved beyond the party-up exuberance of The Avalanches' youthful music to a tender, reflective sound infused with hard-earned life wisdom.
We Will Always Love You is out on December 11 and can be pre-ordered now.