The Lumineers Cover 'Silent Night' To Support Independent Venues
Proceeds from the song, and its poignant video, will benefit NIVA's Emergency Relief Fund.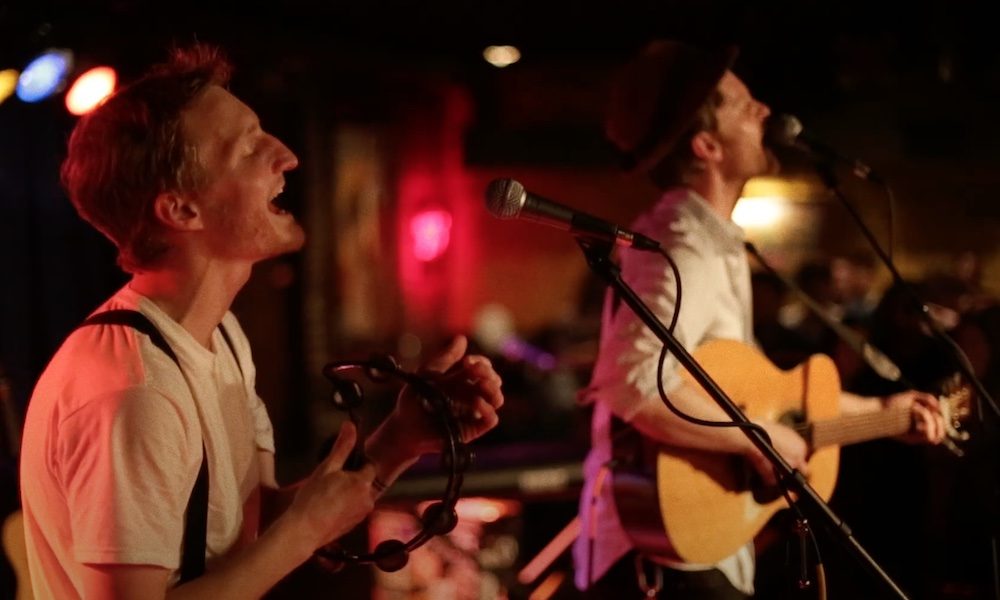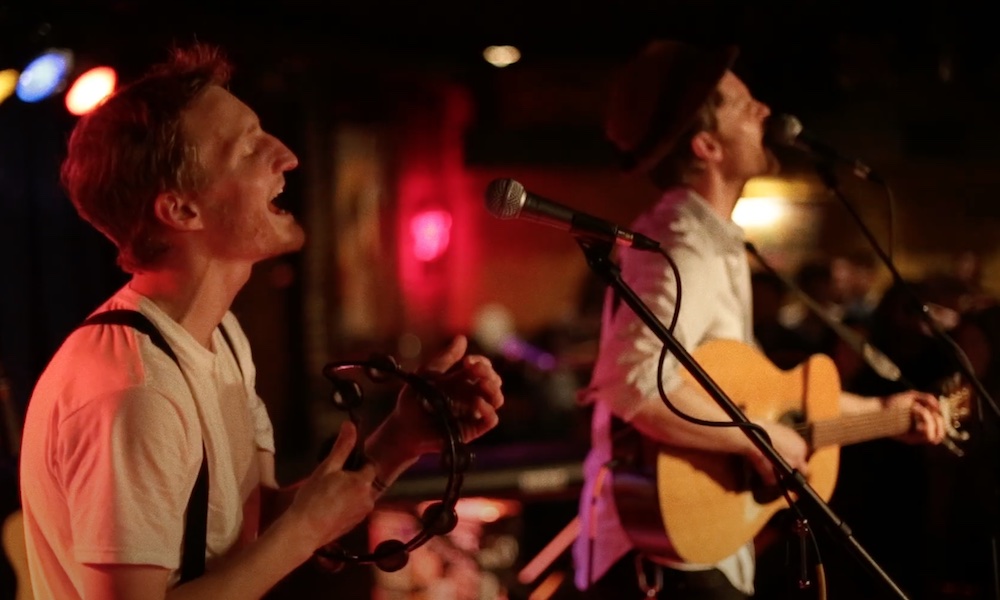 The Lumineers shared a stripped-down recording of "Silent Night," along with a poignant accompanying visual, to raise awareness about the challenges that independent venues are facing, amid the pandemic. For the next year, all streaming proceeds from the Christmas classic will benefit NIVA's Emergency Relief Fund, which is helping to save some of the music industry's most important stages. The band is also encouraging fans to donate what they can to the fund.
The recording features Jeremiah Fraites' solemn piano lines, with haunting harmonies from Wesley Schultz and Lauren Jacobson. "Silent Night," meanwhile, takes on a new meaning, as the corresponding video opens with images of empty venues across the US, including Indianapolis' Hi-Fi, Tacoma's Fawcett Hall, and Houston's Arena Theatre.
The second half of the video takes on a more hopeful tone, with past footage of The Lumineers playing to a full house.
The Lumineers - Silent Night: To Benefit the NIVA Emergency Relief Fund
"Venues have gone silent all across the country and world because of the pandemic," said the band in a statement. "Hope is on the horizon, and we believe we'll be playing again in 2021. But independent venues need our help to survive that long. Don't let the venues remain silent forever – save our stages!"
Sharing the visual on Instagram, they added, "Independent venues are where The Lumineers and so many other bands have cut their teeth…. These venues are an essential part of their communities, music history, and culture. We can't let them disappear."
The National Independent Venue Association (NIVA) is on a mission to preserve independent live event venues and promoters throughout the US. As they wait for Congress to pass the Save Our Stages Act, their Emergency Relief Fund is raising money for grants, in order to help some of the hardest-hit venues. Visit their official website for more information.
The Lumineers have been staying busy throughout the pandemic. Last weekend, they joined the likes of Jon Bon Jovi, Willie Nelson, and Eddie Vedder for a virtual edition of VetsAid. The annual, traveling festival, hosted by Joe Walsh, raises funds to support the country's military veterans and their families.
Additionally, the band's two founding members, Wesley Schultz and Jeremiah Fraites, each recorded solo debuts this year. In October, Schultz released Vignettes, which found the singer-songwriter exploring his influences and early inspirations through a series of inspired covers. Fraites' piano-centric instrumental album, Piano Piano, is set for release on January 22.
Listen to the Best of The Lumineers On Apple Music and Spotify.