Watch The Video For The Offspring's 'We Never Have Sex Anymore' Starring John Stamos
The track comes from The Offspring's recently released album 'Let The Bad Times Roll.'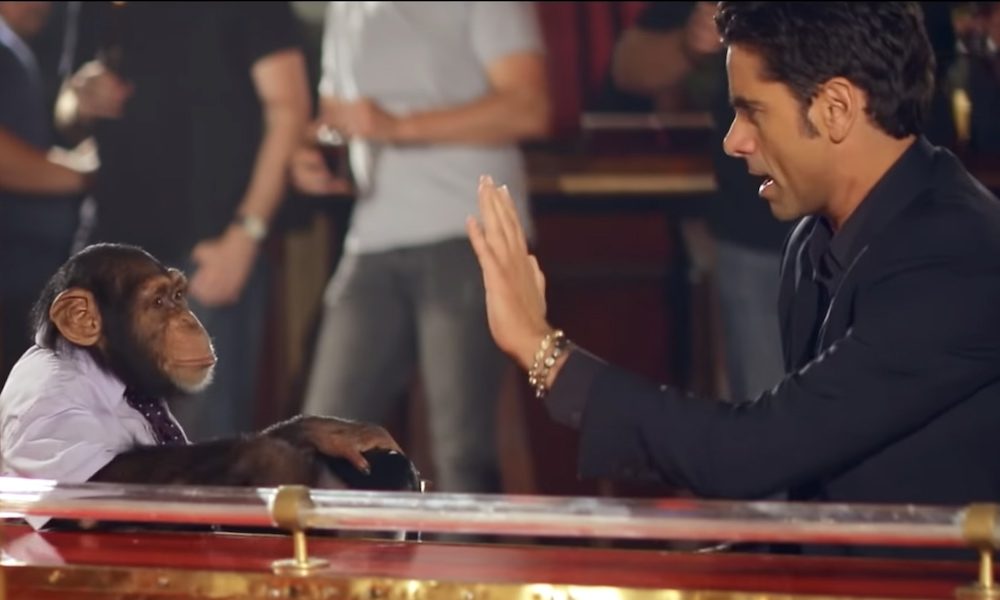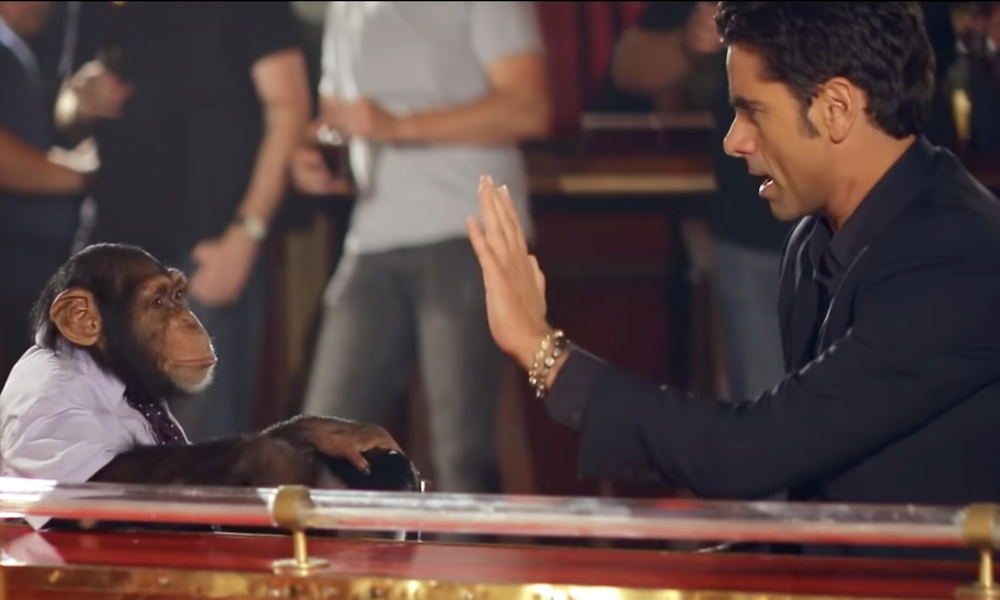 The Offspring have shared a new visual for their recent single "We Never Have Sex Anymore," with a special cameo from John Stamos acting alongside two chimpanzees recruited to portray the song's lyrics in the most literal, humorous way possible.
"We Never Have Sex Anymore" is off of their new album, Let The Bad Times Roll,  released on April 16.
In the Scott Schafer-directed visual, the two animals experience the same marital disconnection detailed in the song's lyrics. Later on, the businessman-like chimpanzee meets up with Stamos for drinks at a strip club before taking the stage himself.
The Offspring - We Never Have Sex Anymore (Official Music Video)
The video's comedic edge is classic The Offspring humor. In their previously released visual, for the title track "Let The Bad Times Roll," the band performs as teenagers that are attacked by their electronic devices and an animated virus.
Let The Bad Times Roll marks the tenth studio album from The Offspring and the band's first in almost a decade.
"This is a special record. When you've done a bunch of records, you're trying to figure out how not to repeat yourself, and on our last couple of records – Rise and Fall, Rage and Grace and Days Go By – we felt it was time to expand our horizons. For this one, it felt like it was time to get back to more of a punk record," frontman Dexter Holland told NME.
The Offspring plans to take Let The Bad Times Roll on the road later this year on a UK and Ireland arena tour kicking off in November. "After nearly two years of not playing for our fans, the idea of getting in front of the UK crowds is beyond exciting," the band shared in a statement.
With The Hives on board as support, they will be performing in Dublin, Cardiff, Birmingham, London, Glasgow, Manchester and Leeds.