The Who's Roger Daltrey Raising Charitable Funds Through Champagne
All proceeds from Champagne Cuvée Roger Daltrey benefit the UK's Teenage Cancer Trust and Teen Cancer America.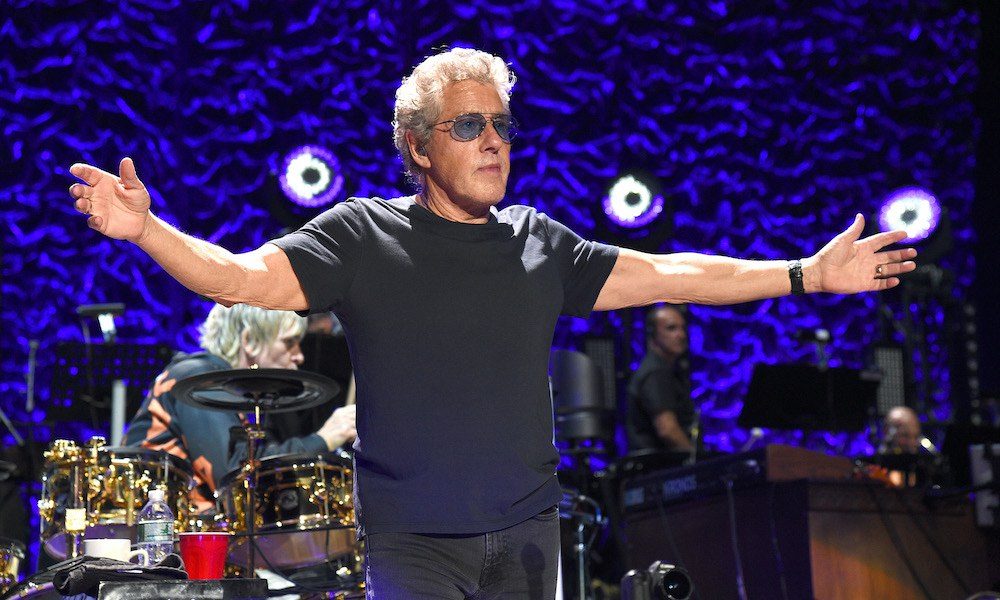 Several years ago, The Who's Roger Daltrey established his award-winning Champagne Cuvée Roger Daltrey with Eminent Life. While a portion of the profits has always benefitted Teen Cancer America – an organization which he founded with bandmate Pete Townsend, the pandemic has made it difficult to raise much-needed funds – particularly with the cancelations of concerts. To boost their efforts, Daltrey is now splitting all proceeds from the bubbly between Teen Cancer America and the UK's Teenage Cancer Trust.
Limited-edition bottles of Champagne Cuvée Roger Daltrey are available on Eminent Life for £95.00 each. Originally formulated to celebrate The Who's 50th anniversary, the bottle features the band's logo, and includes notes of citrus and fudge, as well as honey, pine nuts, and light tobacco. It earned the Gold Medal from Vinalies Internationales and the Seal of Approval by The Tasting Panel at the Japan Wine Challenge, while Wine Spectator gave Champagne Cuvée Roger Daltrey a 90 point rating.
"I am very excited to have the opportunity to express my passion for Champagne through this limited edition cuvée. I hope you enjoy it as much as I do," said Daltry in a statement.
Eminent Life CEO Jerome Jacober added: "We are delighted to be celebrating half a century of rock'n'roll for one of music's most iconic bands, by producing a limited-edition premium champagne. We're thrilled with its success so far and the much-needed money it is raising for Roger's charity, Teen Cancer America and Teenage Cancer Trust."
The Who, meanwhile, are currently readying for the Super Deluxe Edition of their landmark, 1967 album, The Who Sell Out. The expanded release boasts 112 tracks, 46 of which are unreleased.
Available April 23, the package includes an 80-page, hardback full-color book with rare period photos, memorabilia, a track-by-track annotation, and new sleeve notes by Pete Townshend. Memories are also contributed by Radio London DJ Pete Drummond, designer Richard Evans, and Speakeasy Club manager Roy Flynn, among others.
Other ephemera includes replicas of the original album poster by Adrian George; a gig poster from The Who's show at City Hall, Newcastle; an eight-page program from their Saville Theatre show in London; a business card for the Bag o' Nails club in Kingly Street; a Who fan club photo of the group; a flyer for Bath Pavilion concerts including The Who; a crack-back bumper sticker for "Wonderful Radio London"; Keith Moon's Speakeasy Club membership card; and a Who Fan Club newsletter.
The Super Deluxe Edition of The Who Sell Out is available on April 23. Pre-order it here.