'The Who Sell Out': The Who Take A Pop At Pop Culture
On 13 January 1968, the band took a major step to the grand concepts of their later work, as 'The Who Sell Out' made its British chart debut.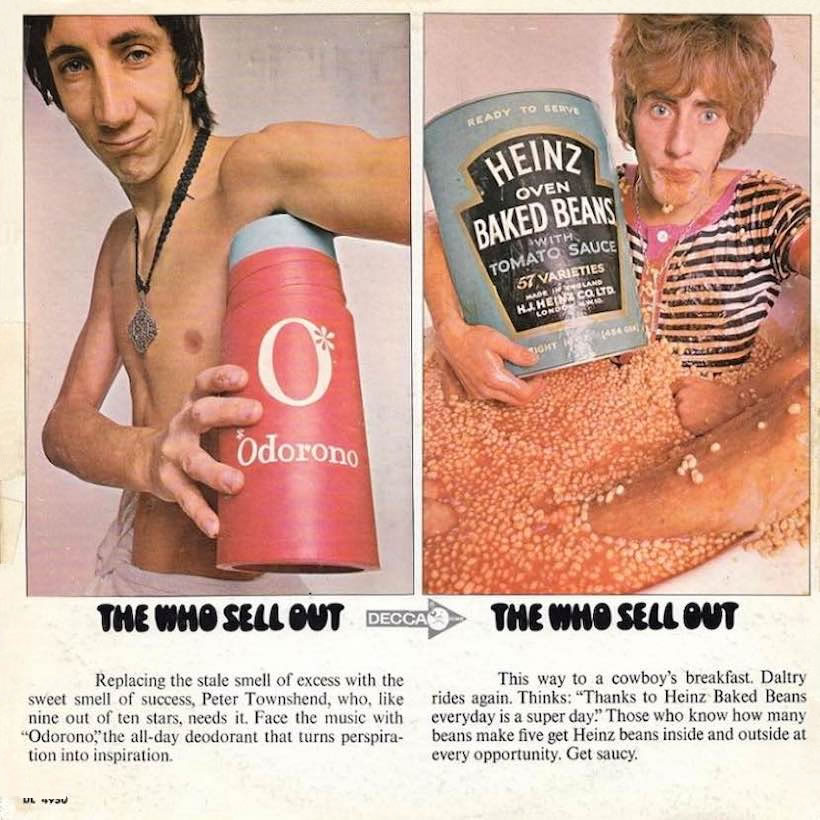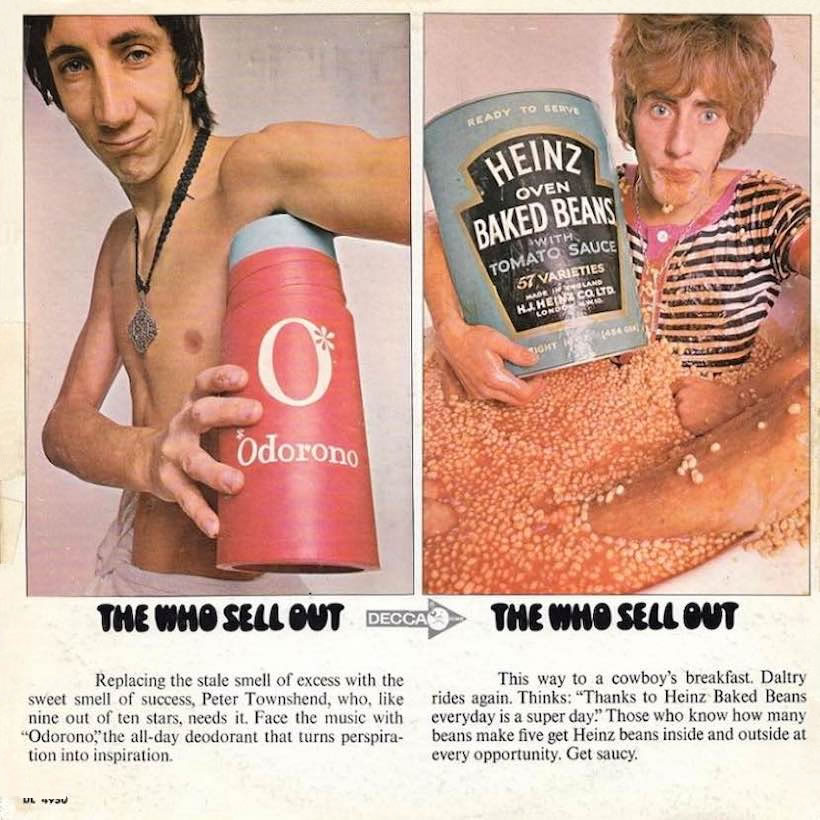 By early 1968, The Who had been a prominent part of British pop culture for three years. Their reputation as a live force, and Pete Townshend's growing ambition as a writer, was taking them beyond the bounds of throwaway chart music, and ever closer to the grand concepts of their later work. On 13 January 1968, they took a major step in that direction as their third album, The Who Sell Out, made its British chart debut.
Listen to The Who Sell Out right now.
The album was Townshend's big statement about commercialisation and the demands on himself and the band to be presented as a product — and they certainly had some fun with it. Behind the bold front cover images of Pete with his Odorono deodorant and Roger Daltrey with his bathtub of baked beans, the record featured mock commercials, three John Entwistle compositions (for which he performed lead vocals) and an opening track, 'Armenia City In The Sky,' written by John 'Speedy' Keen of Thunderclap Newman. Keen's most famous song, the band's UK No. 1 'Something In The Air,' was of course produced by Townshend.
The album also boasted a major hit single, in the form of the somewhat psychedelic 'I Can See For Miles,' which preceded it in the autumn of 1967 and reached No. 10 in the UK. Townshend, however, was expecting much more, and was deeply disappointed that the song didn't go to No. 1. "To me it was the ultimate Who record, yet it didn't sell," he said. "I spat on the British record buyer." 'Miles' did, however, become The Who's only top ten hit single in the US, where it peaked at No. 9 on the Billboard Hot 100.
The Who Sell Out peaked at No. 13 in the UK, well below the top five heights of their first two albums, and stalled at No. 48 in America. But as a forerunner of the big ideas that were soon to emerge from the band, it was a significant release indeed.
The Deluxe Edition of The Who Sell Out can be bought here.
Follow the official The Who Best Of playlist.
Format:
UK English