Tierra Whack Shares New Song 'Dora' And Imaginative New Video
The Philadelphia rapper, singer, and songwriter partnered with conceptual artist Alex Da Corte for her latest visual.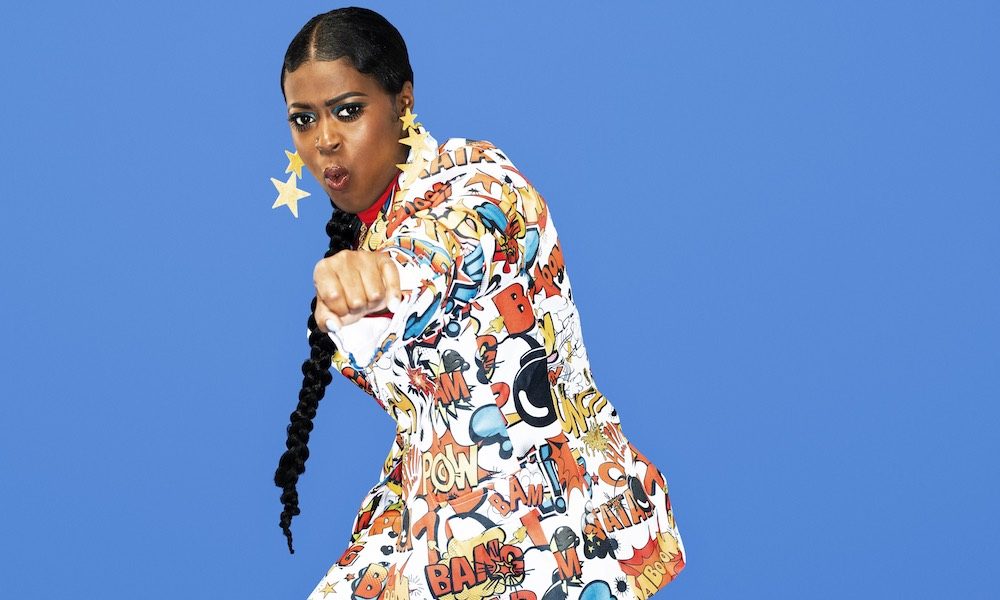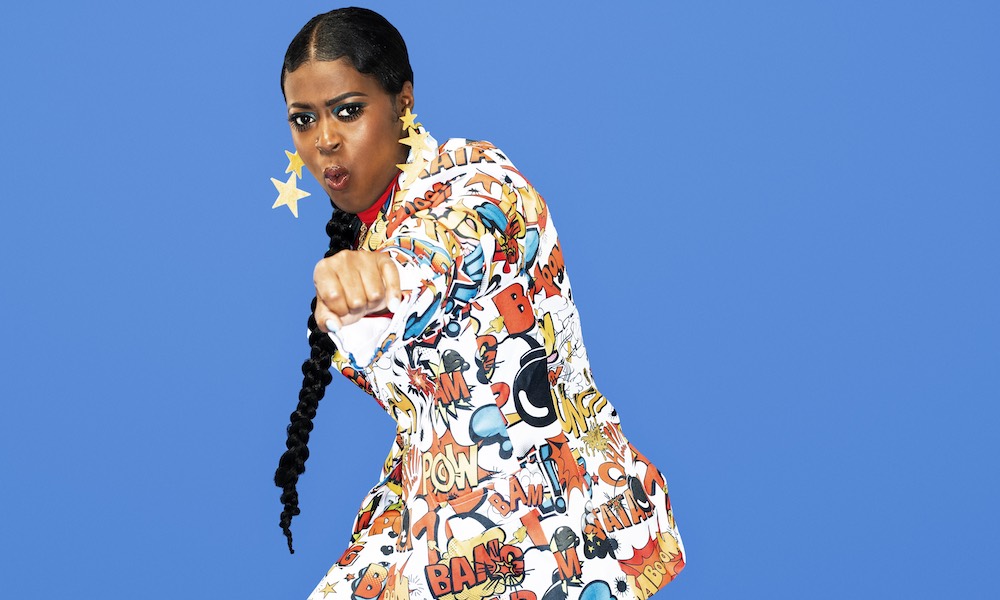 Grammy-nominated rapper, singer, and songwriter Tierra Whack has returned with a new single, "Dora," and an enchanting, vibrantly-colored video collaboration with conceptual artist Alex Da Corte. "Dora" marks the Philadelphia artist's first official release of 2020, following several one-off singles and her 2018 debut LP, Whack World.
Tierra Whack – Dora (Dir. by Alex Da Corte) [Official Music Video]
Created during lockdown, the video for "Dora" was a collaborative process between Whack, Da Corte, and a variety of animators and artists from around the country. In a statement, Da Corte shared that he found inspiration from multiple vintage sources, including "Paul Fierlinger's Teeny Little Super Guy stop motion animation segments from Sesame Street in the 1970s, Sam & Dave's Hold On, I'm Comin' 1966 album cover, Len Lye's Rainbow Dance (1936), Venezuelan Pop Surrealist Marisol Escobar's self-portraits, Todd Hayne's queer science fiction masterpiece Safe (1995), Oskar Fischinger's An Optical Poem (1938), and Claes Oldenburg's anti-war Lipstick (Ascending) On Caterpillar Tracks tank (1969)."
The Philadelphia-based artist also recalled finding inspiration from the opening lines of Aretha Franklin's 1972 LP, Young, Gifted and Black, in which she sings "To make you laugh I would be the fool for you…I'll stage a ballet on a tabletop, command performance finger sized." He calls the charming lyric "A quiet and endearing message that proposes much joy, love. and creativity can blossom from the humble banality of your kitchen tabletop."
He continued, "I began thinking of ways in which different colors work together, always both remotely and collaboratively….I imagined, with the limited supplies in my studio, I would get to work, combining materials and layering them…to produce pictures, moving pictures…. I began making characters for our tabletop ballet, constructed out of simple items I found in my kitchen and studio."
Da Corte added that he and Whack "feel it is urgent to find a way to speak to our feelings through music and pictures."
Bursting onto the scene in 2018 with Whack World, Tierra Whack has become one of the most exciting new artists in music. Whack drew wide critical acclaim for her debut, which landed on multiple year-end lists, including those by Pitchfork, Billboard, Complex, and NPR. Nosey, meanwhile, ranked Whack World at No.1 in their "100 Best Albums of 2018" list.
Whack has also collaborated with such artists as Alicia Keys, Flying Lotus, and Lil Yachty. The latter partnership (on single "T.D." also featuring ASAP Rocky and Tyler, the Creator) garnered the artist her first hit on the Billboard Hot 100 in June.
Listen to the best of Tierra Whack on Apple Music and Spotify.