Todd Nance, Founding Drummer of Widespread Panic, Dies At 57
"For thirty years Todd was the engine of the Widespread Panic," shared his bandmates.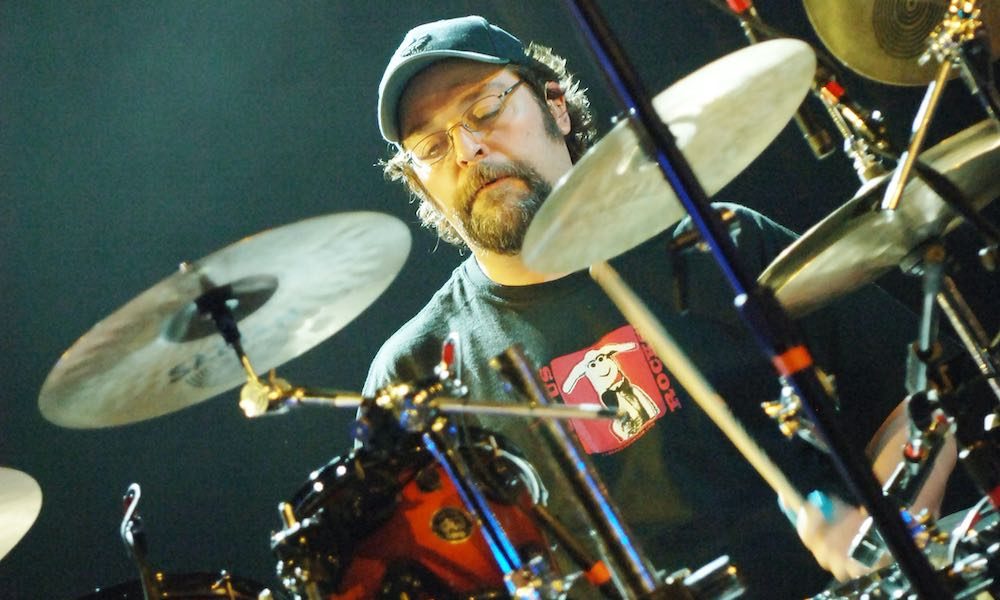 Todd Nance, a founding member and longtime drummer for Widespread Panic, has died at the age of 57. According to a statement from his family, Nance passed away Wednesday morning in Athens, GA from "sudden and unexpectedly severe complications of a chronic illness."
Born in Chattanooga, TN in 1962, Nance was an avid musician as a child, inspired by southern rockers like Lynyrd Skynyrd. In high school, he and Widespread Panic guitarist Michael Houser formed their first band together, Just Us, before reuniting in 1986, joining singer and guitarist John Bell, bassist Dave Schools, and percussionist Domingo S. Ortiz.
The group soon picked up a devoted following in Athens and released their debut album, Space Wrangler, in 1988. By the 90s, they were one of the biggest touring acts in the country – joining the H.O.R.D.E. tour with Blues Traveler and Phish, and breaking records for countless sold-out shows at stadiums like Red Rocks Amphitheatre in Colorado and Atlanta's State Farm Arena. Later, the group would headline the very first Bonnaroo festival in 2002 – just months before Houser lost his battle with pancreatic cancer.
Nance is credited as a performer and co-writer on the group's first 11 studio albums, including 2011's Dirty Side Down, which marked his final recording with the group. The record includes the song "Clinic Cynic," which, in a rare occurrence, features Nance on vocals.
Clinic Cynic - Widespread Panic
Nance initially left his post in Widespread Panic in 2014, citing personal matters, before returning for several live performances in 2016. He made his final departure from the band later that year.
Additionally, Nance was a member of the Widespread Panic side project brute, featuring Vic Chesnutt. He was also a co-founder of the supergroup Barbara Cue, and formed the band Interstellar Boys, while he could be seen performing live with a variety of talented artists, as Todd Nance & Friends.
Widespread Panic offered the following statement earlier today. "With heavy hearts and loving memories we say good bye to our Brother Todd Alton Nance. Widespread Panic was born the night of Todd's first show. He and Mikey had played music together in high school (maybe junior high) and with a lucky thought, Michael tracked him down and asked him to join us – because we had a gig, but needed a drummer. For thirty years Todd was the engine of the Widespread Panic. He wrote great songs, and was a giving and forgiving collaborator. T Man was the epitome of a 'team player.' Drove the band and drove the van."
They continued, "Funny, adventurous, and a very kind soul, we wish Todd and his family peace during this sad time after so many happy times. Safe travels, Brother Todd."
Listen to the best of Widespread Panic on Apple Music and Spotify.