Watch Tom Jones Perform Medley Of Hits In Newly-Released 'Ed Sullivan Show' Appearance
Jones performed a medley of 'It's Not Unusual,' 'Danny Boy,' and 'Delilah.'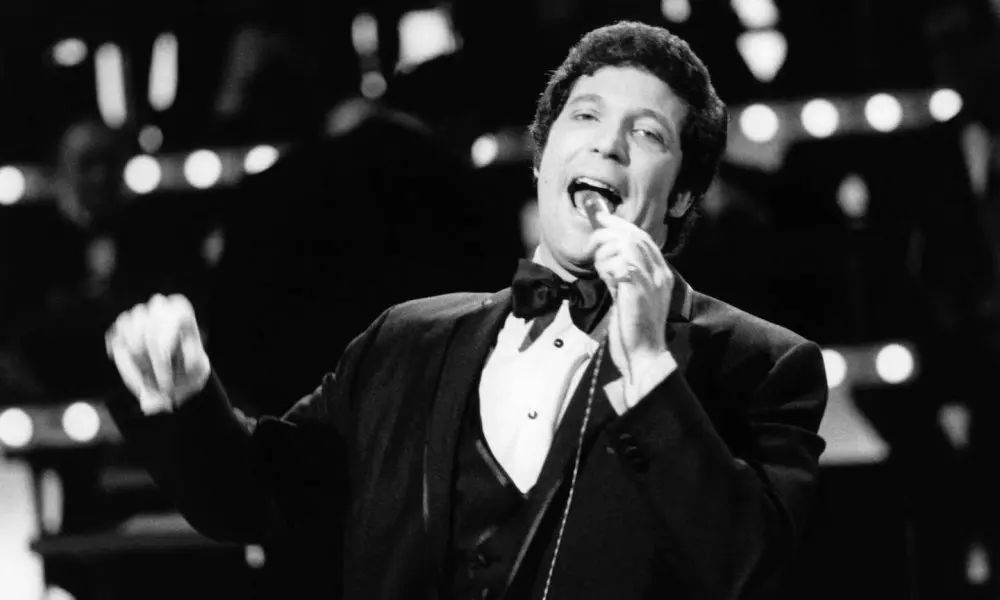 A vintage performance from 1968 by Tom Jones has been added to the ever-growing catalog of clips from the archives of The Ed Sullivan Show. In a portion of the show broadcast on April 21 that year, the Welsh singing star dips into Irish tradition for a typically impassioned, country-tinged version of "Danny Boy," which is sandwiched between performances of hits "It's Not Unusual" and "Delilah."
Jones, resplendent in dinner jacket and bow tie, is accompanied by an orchestra that is occasionally seen in the shadows behind him, on a big arrangement featuring horns, strings, and a Nashville-style piano feature. Aged 28 at the time of this appearance on the famous, long-running staple of American variety television, Jones had released his version of "Danny Boy," which has been recorded more than 650 times, on the album 13 Smash Hits, released in December 1967.
Tom Jones "Medley: It's Not Unusual, Danny Boy & Delilah" on The Ed Sullivan Show
"Danny Boy" was already well over 50 years old at the time of the broadcast. Fred Weatherly wrote words and music for it in 1910, to little response. But when his sister-in-law sent him the song "Londonderry Air" a couple of years later, the melody was a perfect fit for his lyrics, and in 1913, he published a new version of his words to fit that new tune.
Tom Jones released his second single, "It's Not Unusual," for Decca Records two years prior in February 1965. The track seemed to take everyone by surprise, as it entered the chart on the week of its release and a month later on March 13, 1965, hit No.1 in the UK.
Interviewed while it was topping the charts – in answer to a question about him copying PJ Proby – Tom stated plainly: "I am what I am. I have never tried to be what is popularly conceived as a modern sex symbol." As true then as it remained throughout his career; musically Tom has often seemed at odds with what was considered popular at the time, but he has always found an audience that is totally in sync with his choice of material.
Subscribe now to The Ed Sullivan Show to never miss an update.