See Tom Jones' Impassioned 'Danny Boy' On 'The Ed Sullivan Show'
Jones' fellow guests on that 1968 edition of the show were Patty Duke, Totie Fields, and the Muppets.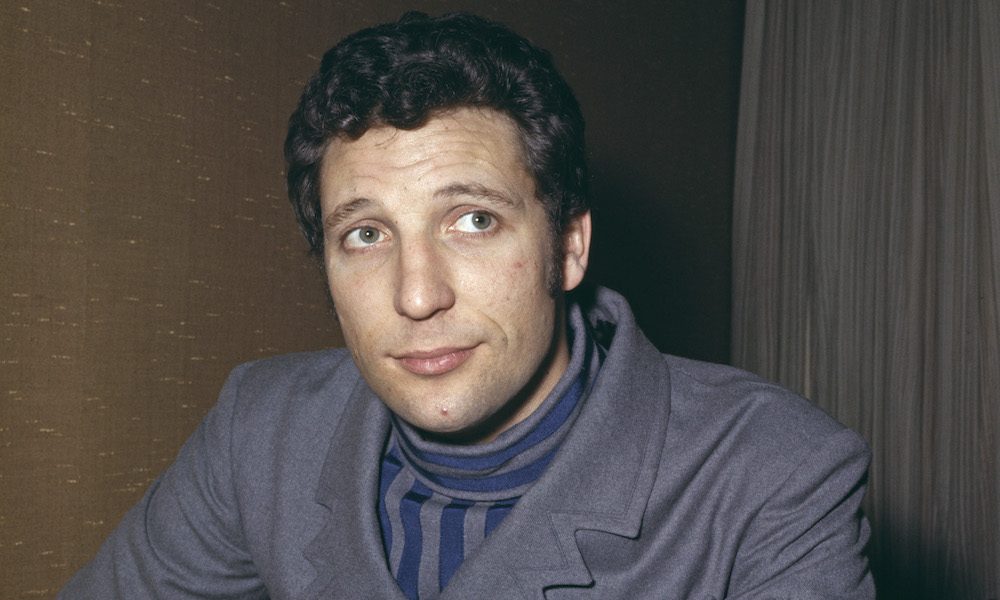 A vintage performance from 1968 by Tom Jones has been added to the ever-growing catalog of clips from the archives of The Ed Sullivan Show. In a portion of the show broadcast on April 21 that year, the Welsh singing star dips into Irish tradition for a typically impassioned, country-tinged version of "Danny Boy."
Jones, resplendent in dinner jacket and bow tie, is accompanied by an orchestra that is occasionally seen in the shadows behind him, on a big arrangement featuring horns, strings and a Nashville-style piano feature. Aged 28 at the time of this appearance on the famous, long-running staple of American variety television, Jones had released his version of the tune, which has been recorded more than 650 times, on the album 13 Smash Hits, released in December 1967.
Jones' fellow guests on that edition of the show were Patty Duke, Totie Fields, and the Muppets, who first appeared in 1966. The vocalist made his Sullivan debut in a May 1965 edition with the Rolling Stones and Dusty Springfield, appearing four times in that year alone.
Tom Jones "Danny Boy" on The Ed Sullivan Show
"Danny Boy" was already well over 50 years old at the time of the broadcast. Fred Weatherly wrote words and music for it in 1910, to little response. But when his sister-in-law sent him the song "Londonderry Air" a couple of years later, the melody was a perfect fit for his lyrics, and in 1913, he published a new version of his words to fit that new tune. |
The song was first recorded by German operatic contralto Ernestine Schumann-Heink on September 26, 1917 and released the following January, when it became popular as a 78rpm release on RCA Victor. Glenn Miller & his Orchestra cut a particularly successful rendition released as "Danny Boy (Londonderry Air)" in 1940 and there were readings during the war years by Bing Crosby with John Scott Trotter and His Orchestra, by Art Tatum and others.
Others to record the song in the ensuing decades included Mel Tormé, Chet Atkins, Duane Eddy and the Rebels, Jim Reeves, Andy Williams, Sarah Vaughan, and in 1976, Elvis Presley. Herb Alpert cut it for his Come Fly With Me album in 2015.
Buy or stream Tom Jones' new album Surrounded By Time.