Tomorrow X Together Line Up Iann Dior Collab On 'Valley Of Lies'
The new single will mark the K-pop boyband's first release since May's 'minisode 2: Thursday's Child' EP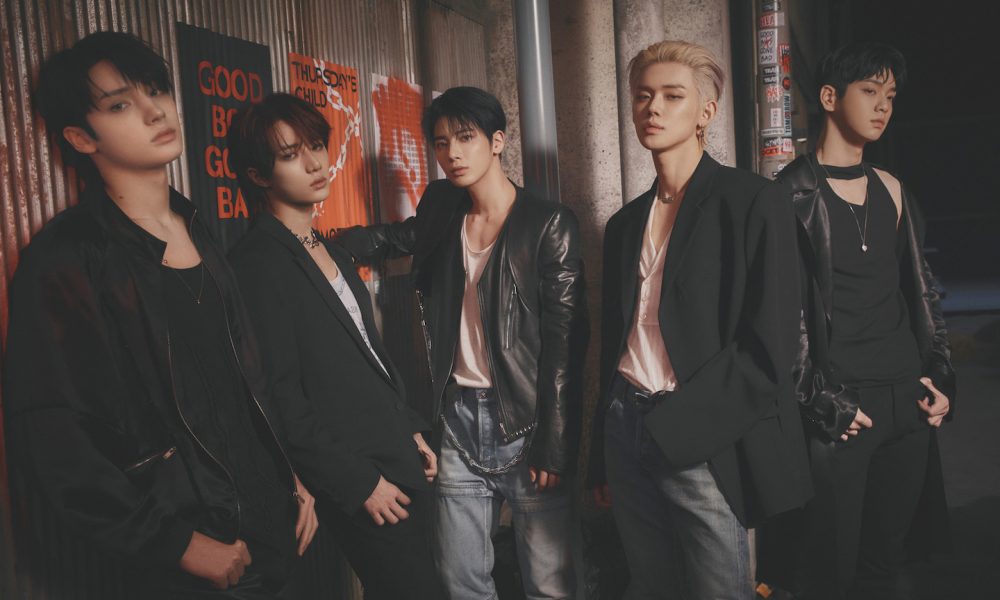 Tomorrow X Together have announced details of a new collaboration with US rapper Iann Dior on their upcoming single "Valley Of Lies."
The award-winning, internationally-renowned K-pop group will return with the new track – their first release since May's minisode 2: Thursday's Child EP – on July 22.
In a statement from their label, HYBE subsidiary BIGHIT MUSIC, the single was described as being in the genre of "indie alternative." According to the company, the song "speaks about a lonesome journey that one takes towards the end of a relationship, along a trail of countless lies."
The five-piece boyband is currently on the North American leg of their first world tour, Act: Lovesick, and confirmed the news of the release during an appearance on Good Morning America yesterday (July 11). The group also performed their recent title track, "Good Boy Gone Bad," on the program.
The tour will continue on until two final dates in Los Angeles on July 23 and 24, before Tomorrow X Together will head to Chicago to perform as part of this year's Lollapalooza festival bill. Later in the year, the Act: Lovesick tour will resume in Asia, with dates in Japan, Indonesia, the Philippines, Taiwan, and Thailand.
Meanwhile, in September, the band will release a Japanese version of "Good Boy Gone Bad" via UMe. The single will be accompanied by a further two Japanese-language tracks and will arrive on August 31.
Minisode 2: Thursday's Child marked Tomorrow X Together's sixth entry into the Billboard 200, second consecutive entry into the chart's Top 5, and a chart high for the group, peaking at No.4. The band's debut album, The Dream Chapter: STAR, charted at No.140; the third EP, minisode 1: Blue Hour, charted at No. 25; their first Japanese studio album, STILL DREAMING, charted at No. 173; and the second studio album The Chaos Chapter: FREEZE, charted at No. 5.