Tracklist For 'Top Gun: Maverick' Soundtrack Revealed
The highly-anticipated 'Top Gun' sequel and its soundtrack arrive on May 27.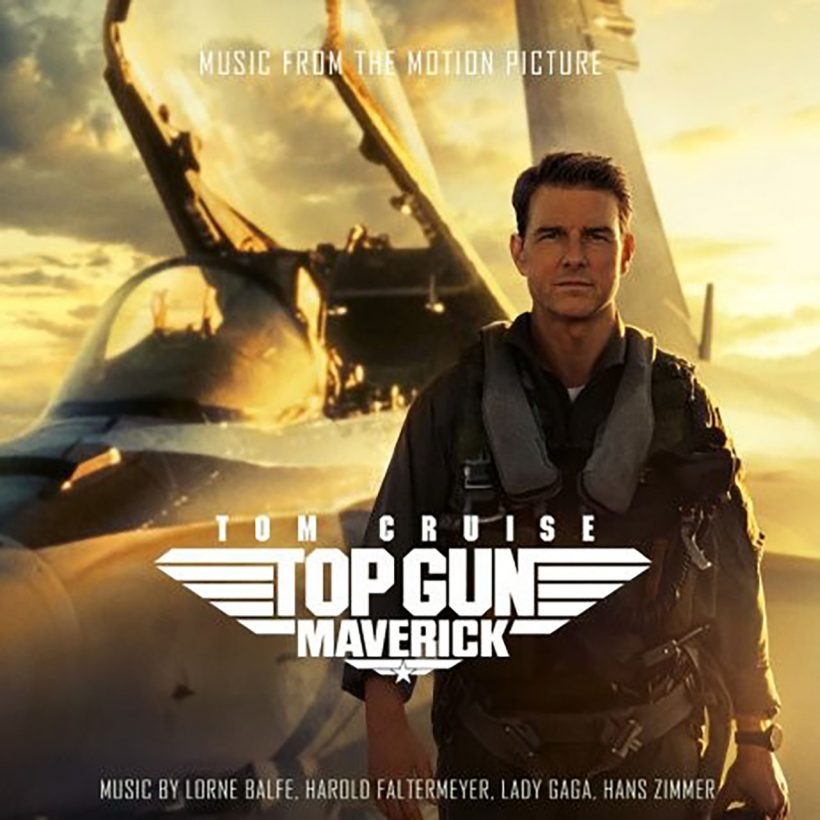 New details have been revealed for the soundtrack to the highly-anticipated Top Gun sequel. Music From The Motion Picture Top Gun: Maverick is set to arrive via Interscope Records on May 27, the same day that the movie hits theaters. 
Yesterday, Lady Gaga unveiled her original song for the movie, "Hold My Hand," produced by herself alongside frequent collaborator BloodPop, with the additional production of Benjamin Rice.
Lady Gaga - Hold My Hand (From "Top Gun: Maverick") [Official Audio]
Another new original song featured on the soundtrack is "I Ain't Worried" by OneRepublic. Fans will be able to preview the single on May 13, ahead of the soundtrack's release. 
Additionally, Top Gun: Maverick features the original movie's classic theme song, "Danger Zone" by Kenny Loggins, as well as a live version of the film's star, Miles Teller, singing Jerry Lee Lewis' classic "Great Balls of Fire." The soundtrack will also include an original score by composers Lorne Balfe, Harold Faltermeyer, Lady Gaga, and Hans Zimmer. 
"This album continues the musical legacy that the original Top Gun ignited back in 1986. We are so thrilled to have Lady Gaga and OneRepublic lend their artistry towards putting a modern spin on the already iconic and beloved soundtrack," Top Gun: Maverick producer Jerry Bruckheimer said in a statement about the soundtrack. 
According to the official logline, "Top Gun: Maverick visits Pete 'Maverick' Mitchell (Tom Cruise) after more than thirty years of service as one of the Navy's top aviators. Maverick is where he belongs – pushing the envelope as a courageous test pilot and dodging the advancement in rank that would ground him. When he finds himself training a detachment of TOPGUN graduates for a specialized mission the likes of which no living pilot has ever seen, Maverick encounters Lt. Bradley Bradshaw (Miles Teller), call sign: 'Rooster,' the son of Maverick's late friend and Radar Intercept Officer Lt. Nick Bradshaw, aka 'Goose.' Facing an uncertain future and confronting the ghosts of his past, Maverick is drawn into a confrontation with his own deepest fears, culminating in a mission that demands the ultimate sacrifice from those who will be chosen to fly it."
Pre-order Music From The Motion Picture Top Gun: Maverick.
Music From The Motion Picture Top Gun: Maverick tracklist
Main Titles (You've Been Called Back to Top Gun)
Danger Zone by Kenny Loggins
Darkstar
Great Balls of Fire (Live) by Miles Teller
You're Where You Belong / Give 'Em Hell
I Ain't Worried by OneRepublic
Dagger One is Hit / Time to Let Go
Tally Two / What's the Plan / F-14
The Man, the Legend / Touchdown
Penny Returns – Interlude
Hold My Hand by Lady Gaga
Top Gun Anthem