Townshend Introduces Authorised Keith Moon Book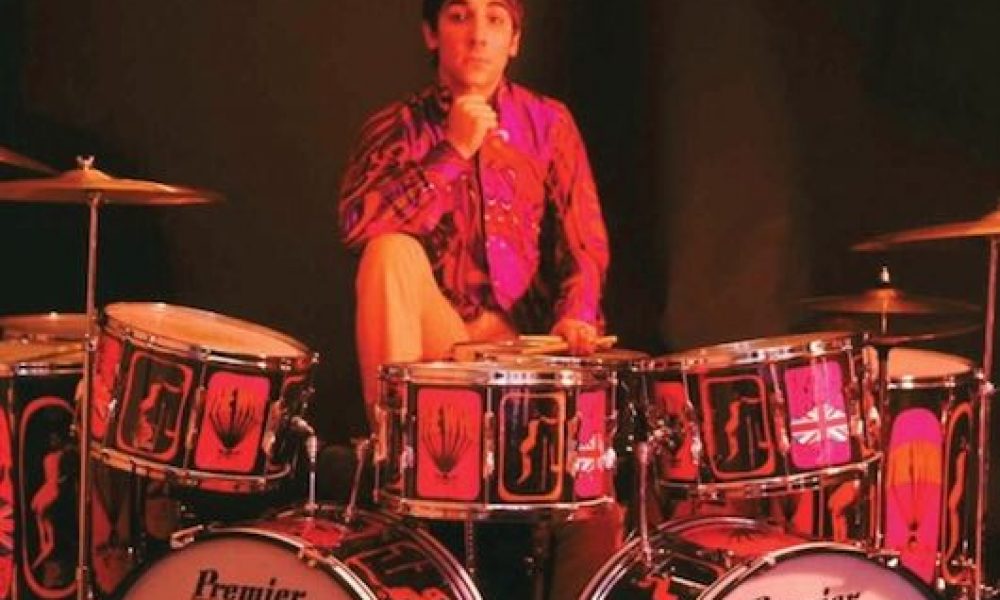 A Tribute To Keith Moon: There Is No Substitute, a new tribute to the late Who drummer compiled by author Ian Snowball, has been newly published by Omnibus Press. It has been authorised by Moon's estate and his daughter Amanda de Wolf, and has an introduction by Pete Townshend.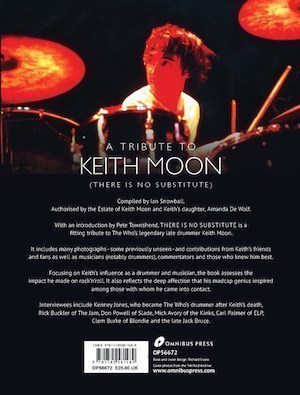 The book features interviews with the late Jack Bruce and an array of Moon's felllow rock drummers, including Carl Palmer of ELP, Mick Avory of the Kinks, Clem Burke of Blondie, Rick Buckler of The Jam and Don Powell of Slade. There are also comments from others who knew the inimitable Moon, including friends, fans and writers.
Additionally, There Is No Substitute contains a collection of photographs, both familiar and previously unseen. The book focuses on Keith's influence as a drummer and musician and the lasting impact that he continued to have on rock'n'roll, 38 years after his untimely death.
Ian Snowball has recently worked with Bucker as co-author of his book That's Entertainment: My Life In The Jam, which was published by Omnibus Press in May last year. Prior to that, his resumé includes books on Dexy's Midnight Runners (The Team That Dreams In Caffs), Ocean Colour Scene (Soul Driver) and other titles such as Tribe: Made in Britain: A Personal History of British Subculture and Supersonic: Personal Situations with Oasis (1992-96).
Explore our dedicated The Who Artist Page

Format:
UK English