Trombone Shorty Recruits New Breed Brass Band For 'Everybody In The World'
'Lifted' is out April 29 via Blue Note Records.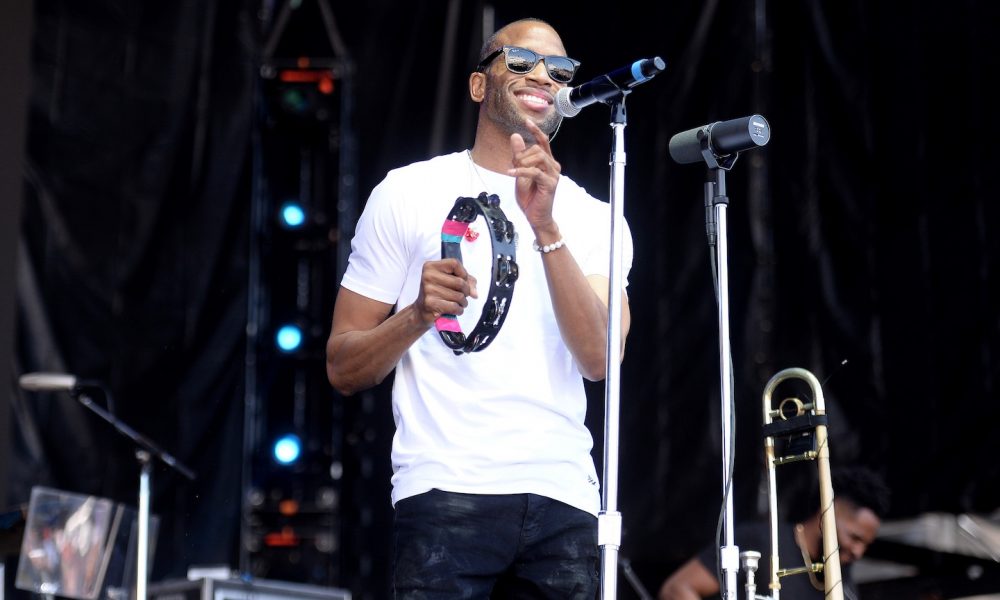 Trombone Shorty has released "Everybody in the World," the final preview of his highly anticipated new studio album, Lifted, before it is released April 29 on Blue Note Records.
"Everybody in the World" is an uplifting song featuring the New Breed Brass Band that finds common ground in our universal desire for love and acceptance.
Trombone Shorty - Everybody in the World (Visualizer) ft. New Breed Brass Band
Trombone Shorty also just became a Grammy-winner for his work as both a songwriter and featured artist on close friend Jon Batiste's Album of the Year We Are. He then performed at the Grammy Salute to Paul Simon alongside Stevie Wonder, Dave Matthews, Jonas Brothers, and Little Big Town. The concert will air later in 2022 on CBS.
Shorty also recently released the music video for "What it Takes" featuring fellow Louisianian Lauren Daigle – the platinum-selling, two-time Grammy-winning vocalist. "What It Takes" starts with a snare drum roll and opens up to an uplifting blend of soul, funk and pop – a celebration of the strength and growth that can emerge from times of struggle.
Lifted harnesses the raw power and exhilarating grooves of Shorty's legendary live shows, with the album recorded at his own Buckjump Studio with producer Chris Seefried (Fitz and the Tantrums, Andra Day).
Shorty and his bandmates crash through funk, soul and psychedelic rock with transcendent performances, set to bold songwriting that explores grit and determination in hard times. The album features special guests Gary Clark, Jr., Daigle as well as the New Breed Brass Band. He also recently released the NOLA-inspired music video for "Come Back."
With the release of Lifted just two weeks away, Trombone Shorty has a number of key appearances and performances around the corner. Shorty will be hosting his Treme Threauxdown event for a sixth time on April 30 at the Saenger Theater in New Orleans with special guests Joan Jett, Gary Clark Jr, Tank and the Bangas, Preservation Hall Jazz Band, David Shaw, James Andrews, and more to be announced soon.