Tyler Rich Joins Forces With Marie-Mai For Bilingual Duet 'Thinkin' We're In Love'
The track is performed in both English and French.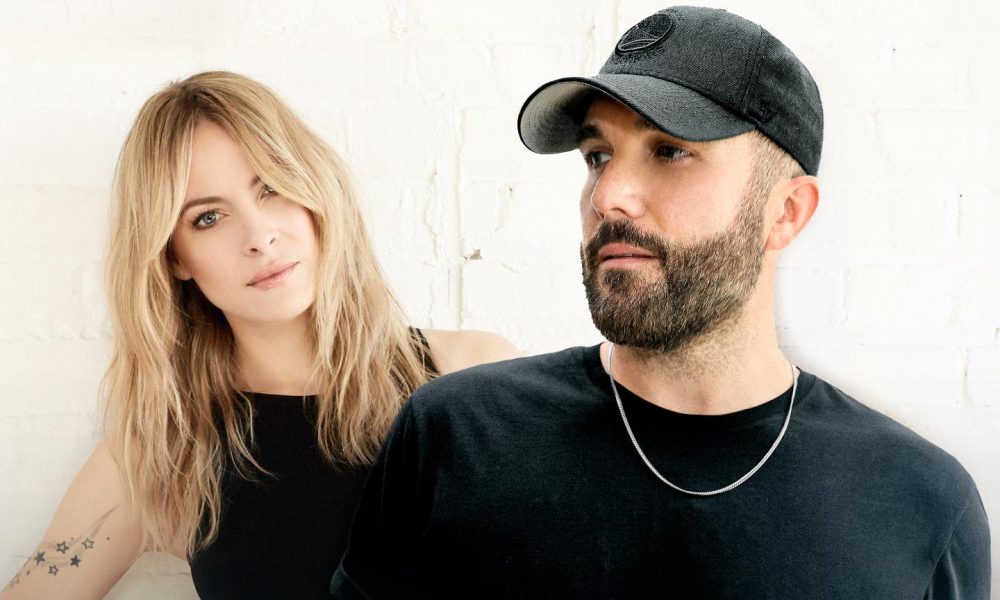 Country music star Tyler Rich has teamed up with acclaimed Canadian singer and songwriter Marie-Mai for the bilingual new single "Thinkin' We're In Love," which finds the pair of collaborators performing in both English and French.
"I knew this song was special in the very first hour we sat down to write it, and I knew we had to find the perfect female lead for the duet," said Rich, who co-wrote the track with Summer Overstreet, Asia Whiteacre and producer KK Johnson.
Tyler Rich - Thinkin' We're In Love (Lyric Video) ft. Marie-Mai
He added: "Marie-Mai was all that and so much more. An insane talent, with a such a pure, yet massive, voice. And the cherry on top is that she's from Quebec, and we got to do a French/English version as well. This record hits every emotion that comes with falling in love, while falling 'in drunk', all at the same time."
In a statement, Marie-Mai shared: "There is nothing more inspiring than collaborating with other artists. I always find hidden gems when I step out of my comfort zone and let my passion and music speak for itself. I fell in love with the song at first listen – it transcends genres and personally, that's what I look for the most in songwriting. That undeniable hit factor."
"Thinkin' We're In Love" finds Rich and Marie-Mai trading intoxicating lyrics with a sharp, careful balance of vulnerability and confidence. The performers create a conversation within their chemistry and expand on the connection through the two featured languages.
"Tyler is an incredible human, and I was blown away with his talent and hard work," Marie-Mai continued. "Not everybody can learn how to sing in French in such a short period of time. We both stretched ourselves to create a piece of music that we are both so proud of. We grew from that collaboration and I'm sure it will resonate with people. That's what music was made for."