It's A Beautiful Day: U2 Joins TikTok And Teases New Song
'Your Song Saved My Life' will be featured on the 'Sing 2' soundtrack.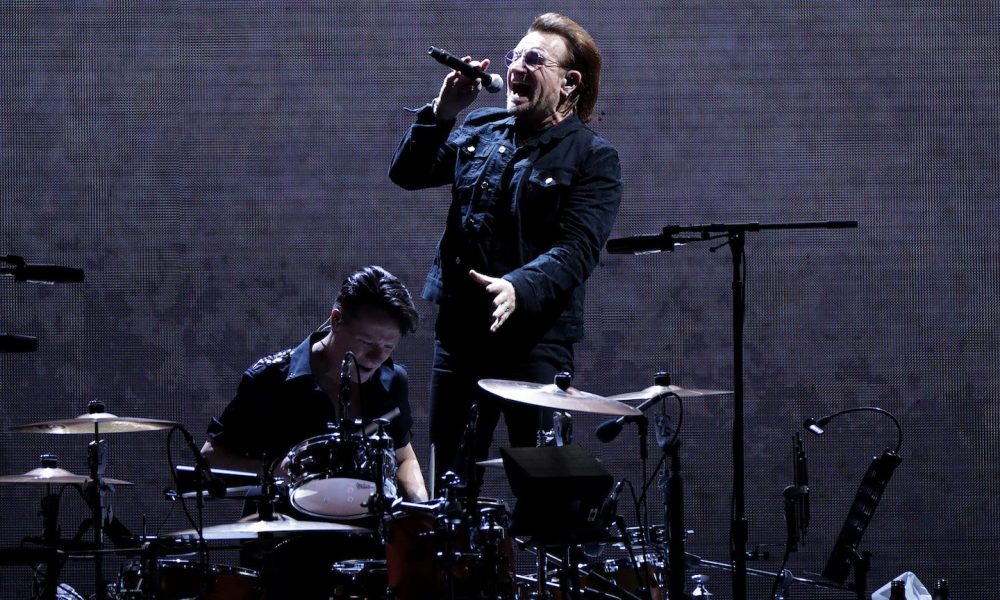 U2 have officially joined TikTok and their first post sees them teasing a brand new song set to be released later this week.
The band's discography is now available for users to soundtrack their posts on the platform, arriving alongside an almost 30-second taste of their upcoming new single "Your Song Saved My Life."
Taken from the soundtrack for the upcoming animated sequel Sing 2, the film will find U2 frontman Bono making his animated screen debut as mercurial rockstar lion Clay Calloway.
According to a press release, prior to the band joining TikTok, U2 had already seen huge success and demand on the platform, with the #U2 hashtag and related content receiving over 249 million video views. Visit U2's official TikTok page.
October 2021 marked 40 years of U2's seminal album, October, and to celebrate, the rock legends announced the launch of the biggest-ever Artist Takeover on Pandora last month.
U2's Artist Takeover on Pandora is an exclusive listening experience where members of the iconic group take fans on a personal journey through the making of their first three albums – which include Boy (1980), October (1981), and War (1983) – sharing intimate personal stories, previously unknown details, and the music that inspired them along the way.
U2's Artist Takeover marks the first time an artist has created an ongoing series of self-curated Modes on Pandora. Users can now choose from three selectable "modes" on Pandora's U2 Radio station – each devoted to one of these three early albums – where the group shares personal insights and influences behind each record in their own words. Additional album Modes are expected to be rolled out on Pandora's U2 Radio station in the coming months.
On U2's Artist Takeover Modes on Pandora, band members share never-before-heard stories behind the making of each album, delve deep into the creation and recording of pivotal tracks, and share classic songs from the artists who influenced and inspired them, from The Ramones to John Lennon to David Bowie – all in one unique listening experience.