Peggy Lee's 'Ultimate Christmas' Adds Holiday Flavor To Centennial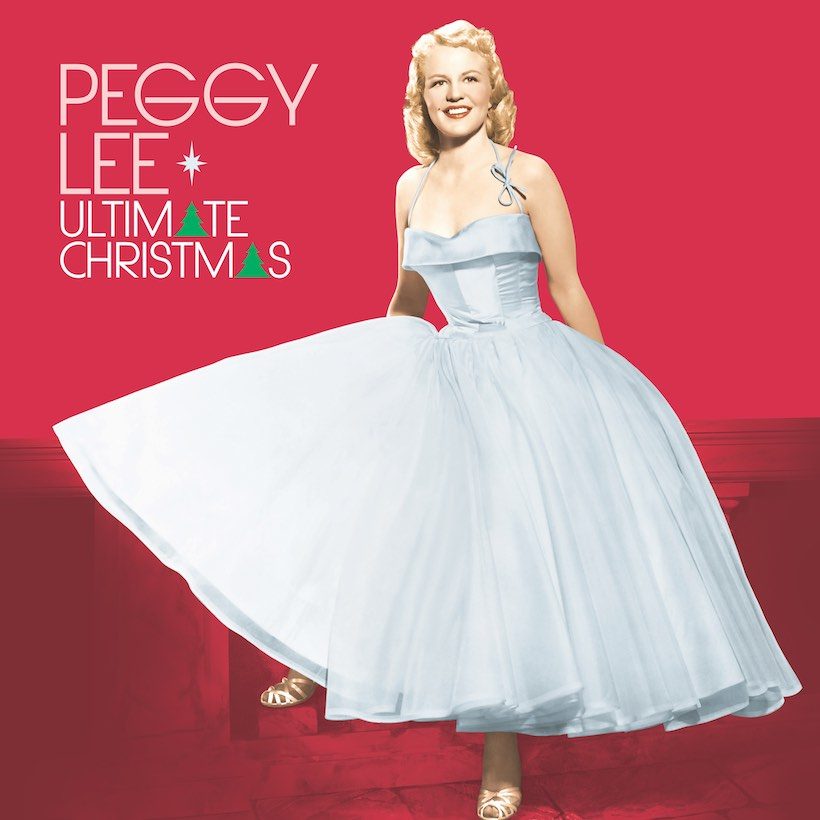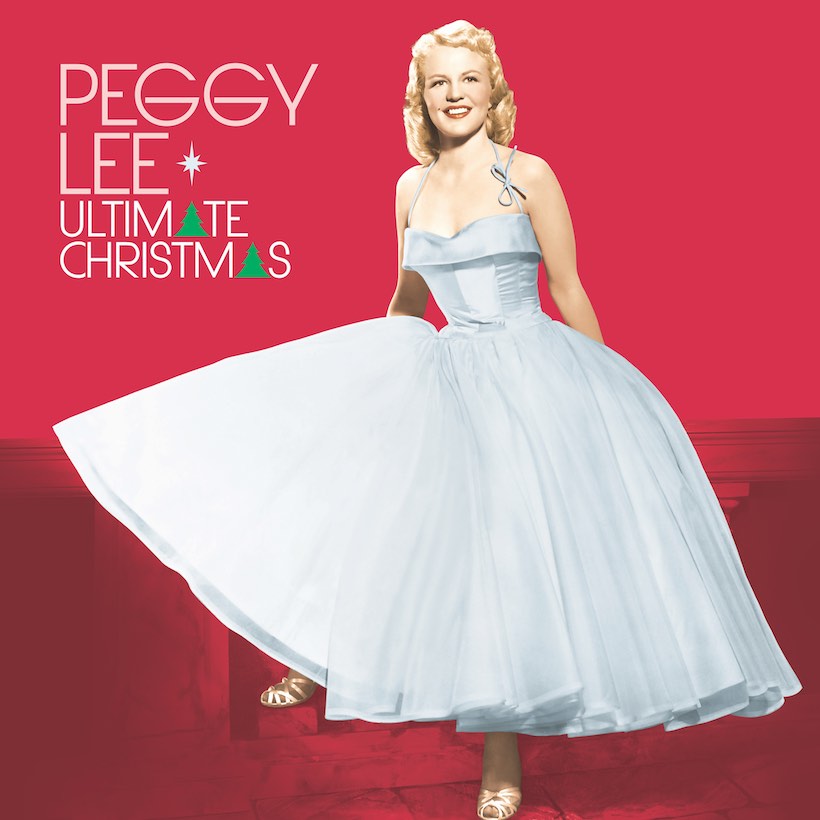 One of the great vocal stylists in recording history will decorate the 2020 holiday season, with the news that her Ultimate Christmas collection will be out on September 25. The album will be released by the Peggy Lee Estate in conjunction with Ume/Capitol.
The new collection will feature 22 holiday classics and is another part of the centennial celebration of Peggy Lee's birth on May 26, 1920. It joins several other new music releases honoring this highly influential voice in the world of jazz and popular music.
A digital debut
Ultimate Christmas is drawn from her Capitol and Decca catalogs and from the 1955 soundtrack of Walt Disney's Lady and the Tramp. Lee voices four characters and co-wrote six songs for the animated musical romance. The new album marks the digital debut of "Peace on Earth," which she wrote with Sonny Burke, although the version in the film was not recorded by Lee.
There are ten tracks on the holiday set from Lee's much-admired Christmas Carousel album of 1960, plus several holiday singles. Two duets with Bing Crosby are included, "Little Jack Frost Get Lost" and "Here Comes Santa Claus." Six of the songs were written or co-written by Lee, including "Christmas Carousel," "Here's To You" and "My Dear Acquaintance."
Archive holiday images
Liner notes for Ultimate Christmas are by Peggy's granddaughter Holly Foster Wells and Iván Santiago-Mercado, the author of the Peggy Lee Discography. Never-before-seen holiday photos from Miss Lee's personal archives form part of the album artwork.
In other activity around the centennial, the 60-minute PBS program Fever: The Music of Peggy Lee, first aired in 2004, has been newly updated and is currently airing across the US. The documentary explores her life and songs in her own words, via vintage interviews and performances. It includes her best-loved songs from the 1940s through the 1980s, as well as rare footage, photographs and home movies.
A host of centennial releases
Other new releases include the new 22-track career retrospective Ultimate Peggy Lee, which includes the previously unreleased "Try A Little Tenderness," debuting 57 years after it was recorded. Peggy Lee Decca Rarities is a 31-song, digital-only collection from her Decca years, between 1952 and 1956. Further, The Capitol Transcriptions 1946-1949 is a 72-track collection of which 55 songs are making their worldwide digital debut. Backed primarily by a small jazz group, Lee recorded masters for the Capitol Transcription Library Service, for radio airplay but not commercial sale, between 1946 and 1949.
There are also two releases via Public Television: the new two-CD set Something Wonderful: Peggy Lee Sings The Great American Songbook, with dozens of never-before-released recordings from Lee's radio series; and the new DVD Peggy Lee, Things Are Swingin': Her Greatest Songs, which includes a color television special from 1967 and previously unavailable bonus performances from the 1940s to the 1970s. It also offers a new featurette with singer and pianist Michael Feinstein, Singing Peggy's Praises.
Peggy Lee's Ultimate Christmas is released on September 25. Pre-order it here.
The full Ultimate Christmas tracklist is:
1. "Winter Wonderland"
2. "The Christmas Waltz"
3. "Here Comes Santa Claus" (with Bing Crosby)
4. "The Christmas Song" (Merry Christmas To You)
5. "Ring Those Christmas Bells"
6. "Happy Holiday"
7. "The Christmas Spell"
8. "Deck the Halls"
9. "Christmas Carousel"
10. "Santa Claus Is Comin' To Town"
11. "Don't Forget To Feed The Reindeer"
12. "White Christmas"
13. "The Star Carol"
14. "I Like A Sleighride (Jingle Bells)"
15. "The Tree"
16. "It's Christmas Time Again"
17. "Little Jack Frost Get Lost" (with Bing Crosby)
18. "The Little Drummer Boy"
19. "Peace On Earth"
20. "Song At Midnight"
21. "My Dear Acquaintance (A Happy New Year)" *
22. "Here's To You"
*Not available digitally
Listen to the best of Peggy Lee on Apple Music and Spotify.