'Ultimate Peggy Lee' Digital Collection Out Now
The 22-track compilation, which celebrates the centennial of the legendary jazz and pop vocalist, includes her previously-unreleased recording of 'Try A Little Tenderness'.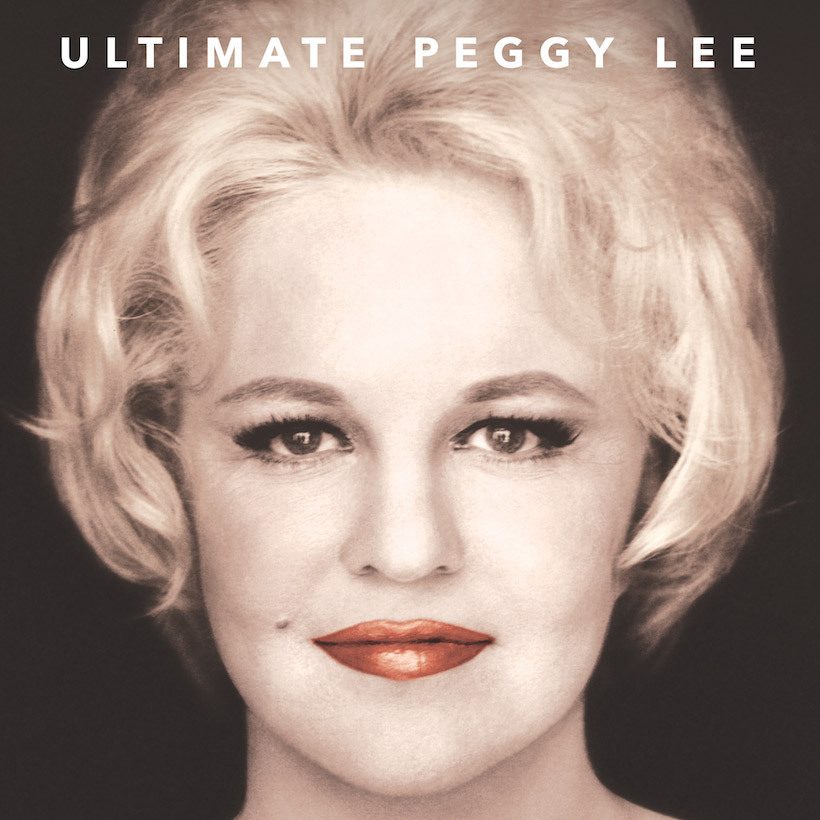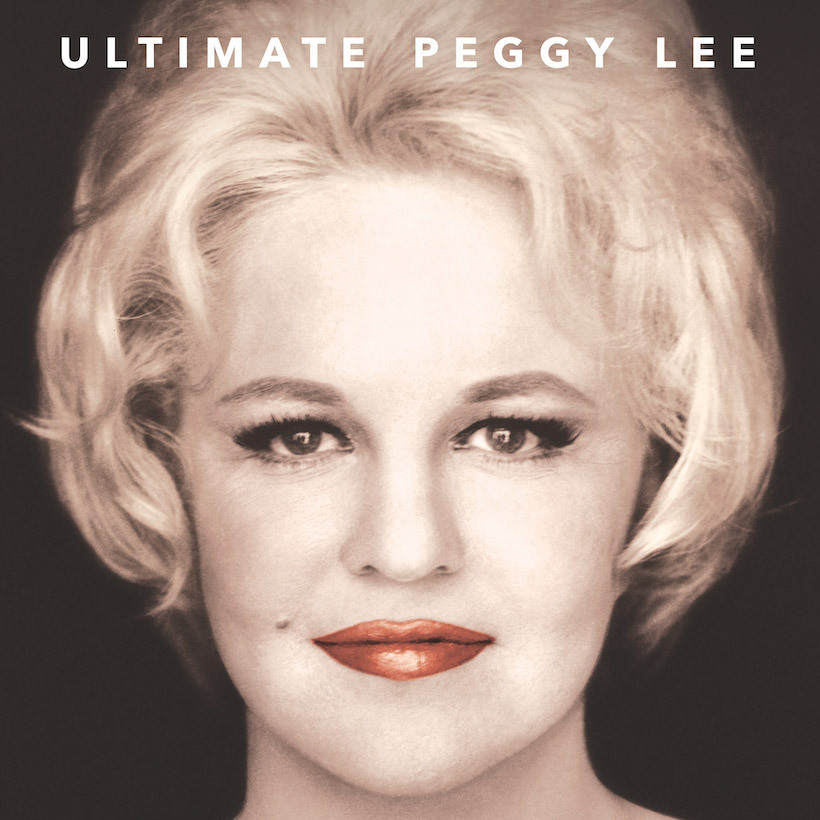 The 22-track career retrospective Ultimate Peggy Lee, which celebrates the work of one of the successful female singer-songwriters in American popular music, is available now across all digital and streaming platforms. The collection features Lee's biggest hits, while also highlighting her work as a songwriter. As a special bonus, Ultimate Peggy Lee also includes the previously-unreleased 'Try A Little Tenderness', which makes its world debut today, 57 years after it was recorded.
Among the highlights on Ultimate Peggy Lee are her signature hits, including, 'Fever', 'Why Don't You Do Right', 'I'm A Woman' and 1969's 'Is That All There Is?', which scored the artist a Grammy Award for Best Contemporary Vocal Performance. Also included on the collection are five songs which Lee co-wrote, including the popular, 'It's A Good Day', 'I Don't Know Enough About You' and 'I Love Being Here With You'. Available digitally today, Ultimate Peggy Lee will also be released on CD and vinyl formats this summer, with accompanying track-by-track annotations by Iván Santiago-Mercado, plus an introduction by Lee's granddaughter, Holly Foster Wells.
For an even deeper dive into Lee's work, there is Peggy Lee Decca Rarities, a digital 31-song collection released earlier this month that spotlights Lee's artistically and commercially successful years with Decca Records from 1952-1955. Eleven of the album's tracks were co-composed by Lee, while seven of those songs, co-written with Sonny Burke, were for Disney's 1955 animated classic, Lady And The Tramp, though not all of those compositions made the final film.
Born Norma Deloris Egstrom on 26 May 1920, Peggy Lee was one of the most important musical influences of the 20th century. The 13-time Grammy nominee wrote over 200 songs, recorded over 1,100 masters, and scored over 100 chart hits throughout her 70-year career. Lee, who died in 2002 at the age of 81, received the Grammy Lifetime Achievement Award in 1995.
Lee's enduring legacy will be celebrated throughout 2020 with new releases, exhibitions, special programming and – pending conditions around COVID-19 – a host of concerts, including a tribute at the Hollywood Bowl on 5 August. During the month of May, SiriusXM's Siriusly Sinatra channel will air a celebration of Lee, who was coined the "Female Frank Sinatra" by Tony Bennett. In addition to musical content, the channel will broadcast interview segments from Lee's granddaughter, Holly Foster Wells.
Ultimate Peggy Lee and Peggy Lee Decca Rarities are available now. Scroll down to view both tracklistings.
Listen to Ultimate Peggy Lee here.
Listen to Peggy Lee Decca Rarities here.
Ultimate Peggy Lee tracklist:
1. I Love Being Here With You
2. Fever
3. Things Are Swingin'
4. I Don't Know Enough About You
5. I'm A Woman
6. Just In Time
7. Hallelujah, I Love Him So
8. Sweet Happy Life
9. Alright, Okay, You Win
10. Too Close For Comfort
11. Why Don't You Do Right (Get Me Some Money Too)
12. It's A Good Day
13. You Deserve
14. Heart
15. Big Spender
16. He's A Tramp
17. I Wanna Be Around
18. Black Coffee
19. I've Got The World On A String
20. The Folks Who Live On The Hill
21. Is That All There Is?
22. Try A Little Tenderness*
*Previously Unreleased
Peggy Lee Decca Rarities tracklist:
1.Straight Ahead (with the Mills Brothers)
2. Me
3. You Let My Love Get Cold
4. I Still Get A Thrill (Thinking Of You)
5. Ooh, That Kiss
6. It Must Be So (with the Mills Brothers)*
7. Baubles, Bangles and Beads
8. Where Can I Go Without You*
9. Summer Vacation
10. That's What A Woman Is For
11. Never Mind
12. How Strange
13. Apples, Peaches and Cherries
14. The Moon Came Up With A Great Idea Last Night
15. How Bitter, My Sweet
16. Merry-Go-Run-Around (with Bob Hope and Bing Crosby)
17. It's Because We're in Love (with Jimmy Rowles)*
18. Watermelon Weather (with Bing Crosby)
19. Moon Flowers
20. Pablo Pasablo
21. The Possibility's There (with Bing Crosby)
22. Guess I'll Go Back Home (This Summer)
23. Bouquet of Blues
24. That's Him Over There
25. Singing ('Cause He Wants To Sing)*
26. That Fellow's a Friend of Man*
27. Jim Dear*
28. Old Trusty*
29. What Is a Baby?*
30. La La Lu*
31. Bella Notte*
*Co-composed by Peggy Lee
Format:
UK English