Watch The Video For Haim's New Single, 'Now I'm In It'
The new song is the follow-up to the much-acclaimed 'Summer Girl', released in July.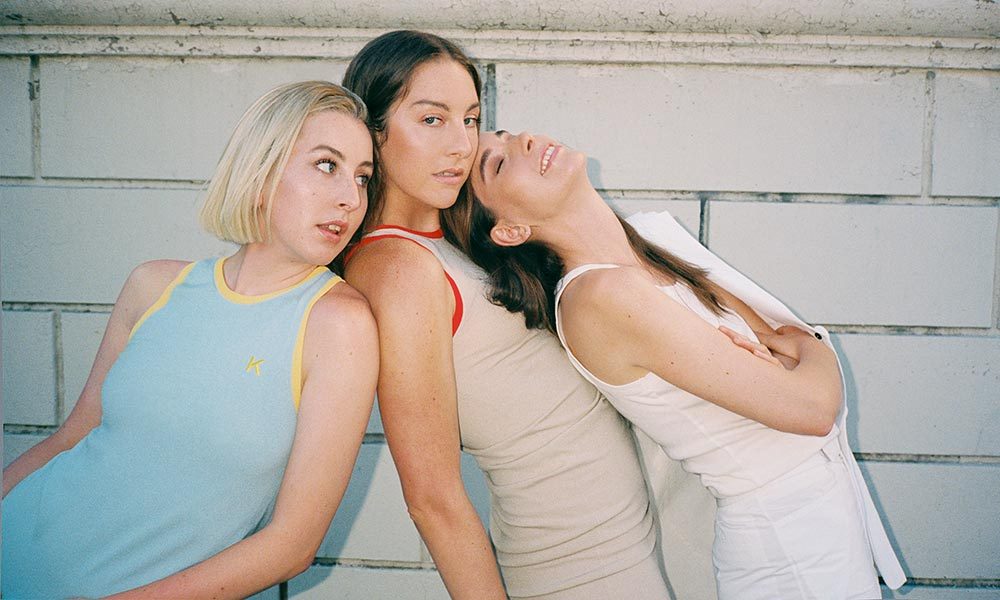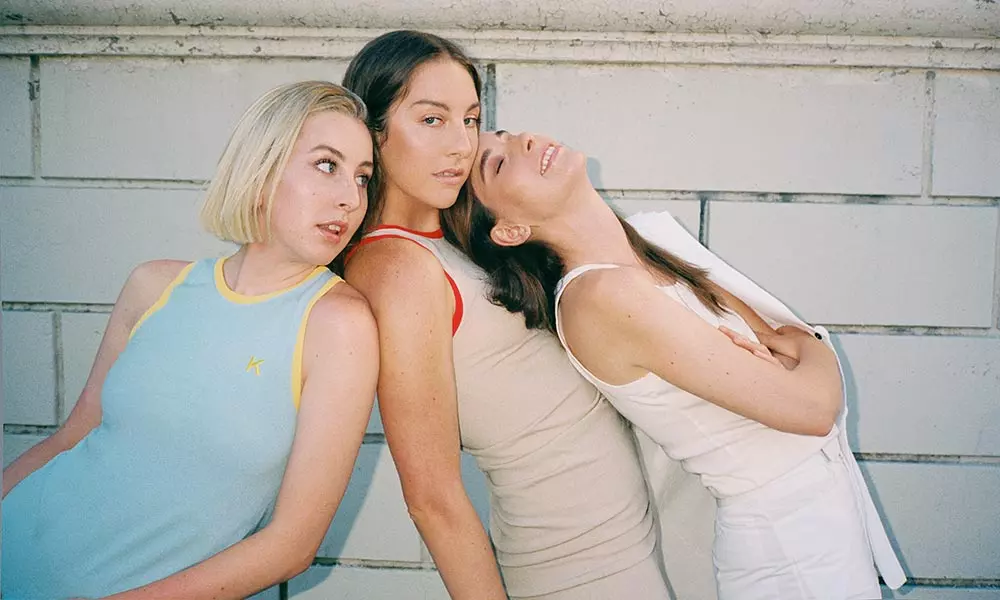 Haim have shared the official video for 'Now I'm In It,' their infectious new single which is out now on Polydor Records. Today's BBC Radio 1 'Hottest Record', 'Now I'm In It' plays with both mood and tone, with syncopated beats, muted guitar tones and delicate piano work.
In a recent article with The Guardian, Danielle Haim explained the track's message, "People think 'Now I'm in It' is a break-up song because I sing: 'We can't be friends' but I'm talking about me and my mind."  The official video for 'Now I'm In It' find Haim continuing to collaborate with renowned film director Paul Thomas Anderson. You can check it out below.
"Even when we're writing about something dark or more serious, we like to tie it up in a bow so that there's a bit of lightness to it," shares Este Haim, "We want our music, and this song especially, to be the thing that helps you get through that rough time."
'Now I'm In It' is the second single the band have released this year, following the "breezy and beautiful single" (The Face) 'Summer Girl,' which came out in July and was added to Radio 1's A-List. "Having more or less mastered pop precision, a little wonkiness suits them well," noted NME, while Clash called it "an incredibly catchy return, a soaring, highly positive piece of summer-fresh guitar pop."
'Now I'm In It' and 'Summer Girl' are the first new Haim music the band have shared since the release of their second album, Something To Tell You, in July 2017. Something To Tell You debuted at No.2 on the UK album charts and No. 7 on the Billboard 200 following release and was critically acclaimed by NME, The FADER, NPR, and more. The band's sophomore album was declared "a gleaming triumph of artisanal pop music" by Stereogum, Pitchfork called the album "slyly complex" and The Observer noted that it "finds them adding a bittersweet edge to their fusion of retro pop styles."
Listen to the Best of Haim on Apple Music and Spotify.
Format:
UK English