Vince Gill Wins 22nd Grammy Award With 'When My Amy Prays'
The MCA Nashville artist won Best Country Solo Performance for the highlight of his 15th solo studio album 'Okie.'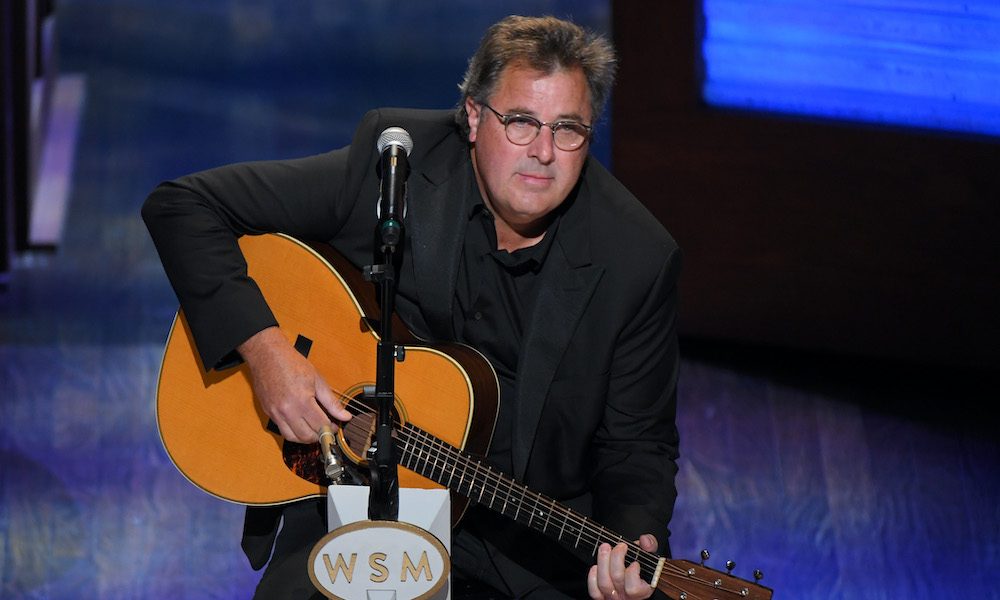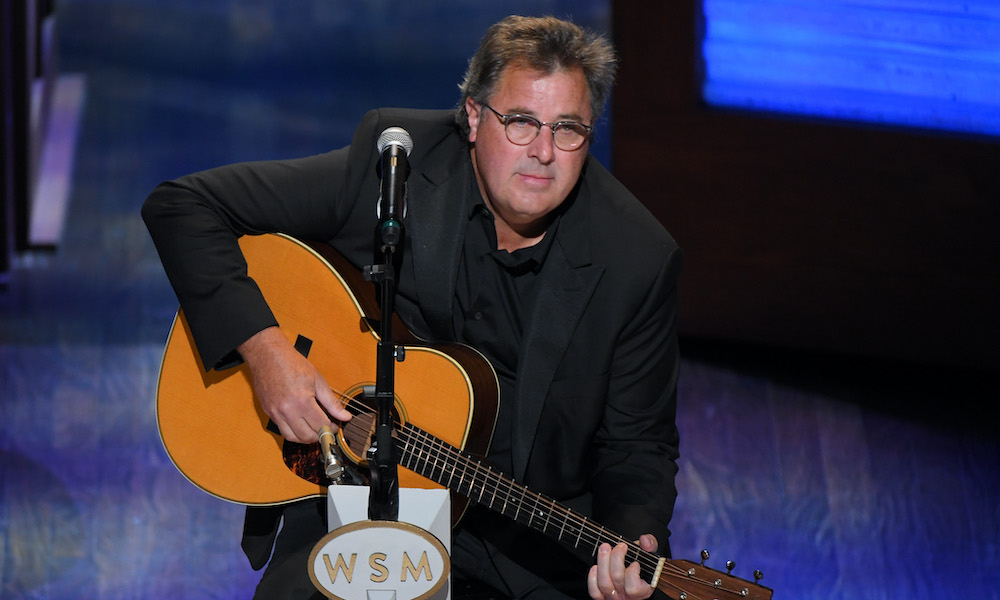 Vince Gill is celebrating his 22nd Grammy Award, received by the country giant during last night's ceremony. The MCA Nashville artist won the Best Country Solo Performance trophy for "When My Amy Prays," a highlight of his 15th solo studio album Okie, which was released in the summer of 2019.
"No matter where someone is in their career, they just want to be heard," said Gill from his home in Nashville. "So I am very honored to have been chosen for this Grammy, particularly for this song."
Gill's inspiration in writing the track was his wife and fellow recording artist and entertainer Amy Grant. The couple celebrated their 21sth wedding anniversary last week.
Vince Gill - When My Amy Prays (Lyric Video)
When the album was released, he told ABC News Radio of their longterm relationship: "It's interesting because there's perceptions. There's this thing we do where we assume and we perceive that someone's this or someone's that. And you know, you don't ever see the entirety of somebody.
"In saying that, I think a lot of people assume that because I'm married to Amy Grant that I'm just like her, you know, that I had this whole life of faith and whole life of church and I didn't."
In the song's opening lyrics, Gill reflects: "All my life I've known of Jesus, but that connection never came/And when my world was torn to pieces, I still couldn't call his name/But when my Amy prays, when my Amy prays, that's when I see his face." As he noted in the interview, "it's about being vulnerable enough to say, 'She may be that – me, not so much.'"
This 22nd Grammy adds to Gill's running total of 18 CMA Awards, a record-breaking four of which have been in the Song of the Year category. He was inducted into the Country Music Hall of Fame in 2007.
Listen to the best of Vince Gill on Apple Music and Spotify.