KISS, Iron Maiden And System Of A Down To Headline Virtual Download Festival
"Downloaders are encouraged to put tents up in the garden, wear Download merch, dress as your favourite hero, send in photos and videos – the weekend is about the fans and celebrating the Download community."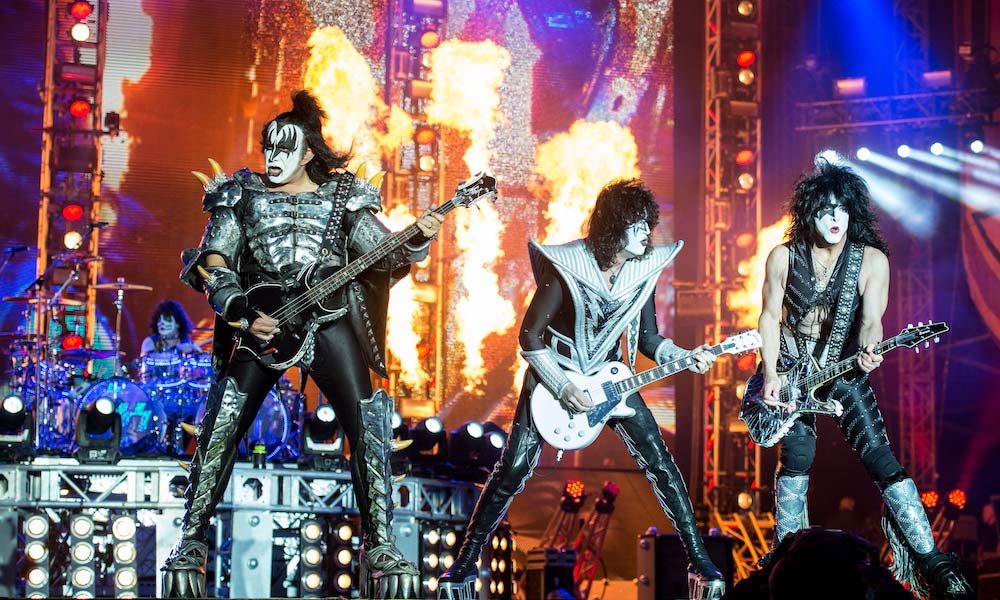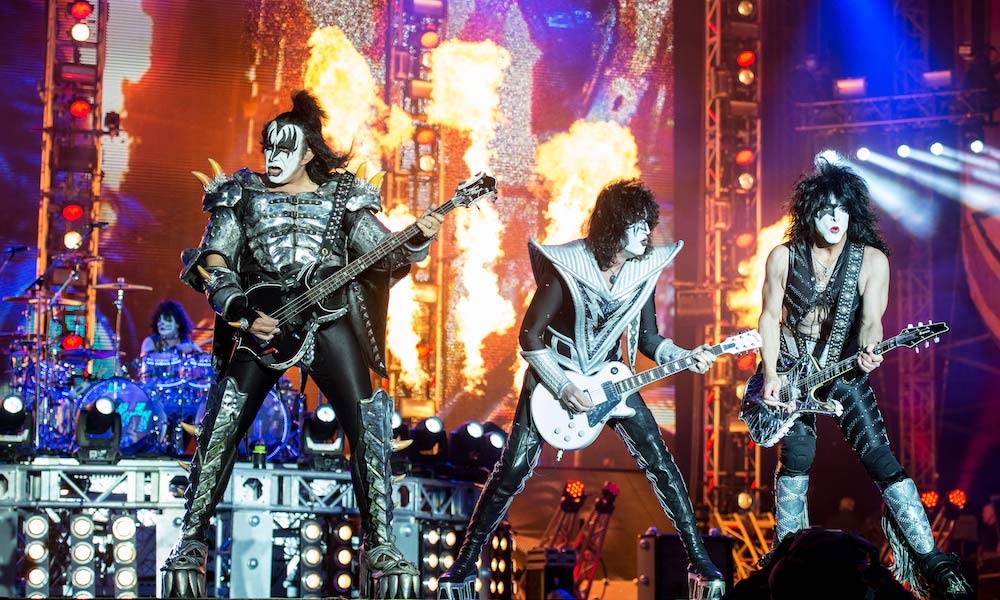 Following the announcement last month that UK's biggest rock fest Download Festival was going virtual, organisers have now confirmed the headliners will include rock heavyweights KISS, Iron Maiden and System of a Down.
In a statement, the festival organisers said: "The weekend will be split into day and evening, where the day will be everything that celebrates the spirit of Download Festival, and the evening brings 2 to 3 hours of tailor-made programming where Downloaders can tune in and rock out."
The virtual outing will include exclusive footage, unseen performances and interactive content all available via Download Festival's official social channels on 'Download TV' between 12-14 June.
Check out your Download TV 2020 line up!
The virtual Download festival will kick off Friday night, with a re-airing of KISS' 2015 headlining performance, while Iron Maiden will be, "bringing something very special to screens, with nostalgic performances, Legacy Of The Beast snippets and something just for Download TV," on Saturday according to organisers.
Then on Sunday, System of a Down's performances from 2005, 2011 and 2017 will run throughout the day.
In addition to the headlining performances, Download TV will also air performances from Korn, Deftones, Babymetal, Frank Carter & The Rattlesnakes, Creeper, The Offspring, Funeral For A Friend, The Darkness, Bowling For Soup and more on their official Youtube channel.
Other interactive offerings will include live artist Q&As, special lockdown performances and music tutorials
"Downloaders are encouraged to put tents up in the garden, wear Download merch, dress as your favourite hero, send in photos and videos – the weekend is about the fans and celebrating the Download community," shared festival organisers.
"Download Festival would like to remind everyone to stay safe, stay home and save lives – practice safe social distancing and follow government guidelines.
Download Festival boasted an impressive line-up this year at Donington Park, including such legendary acts as KISS, Iron Maiden, System Of A Down Korn, The Offspring, Deftones and Disturbed. This particular appearance by KISS was scheduled to be their final show in the UK – a stop on their extensive, worldwide "End Of The Road" tour.
Like so many festivals, organisers had to quickly adapt as the COVID-19 put a halt to all live performances and gatherings. Along with going online, Download organisers are also doing their part to help during these unpredictable times, including launching limited-edition merch in aid of the NHS.
'Download TV' launches on 12-14 June, visit the official site for more details.
Format:
UK English