Steely Dan Co-Founder Walter Becker Dies Aged 67
'We want that ongoing flow, that lightness, that forward rush of jazz.'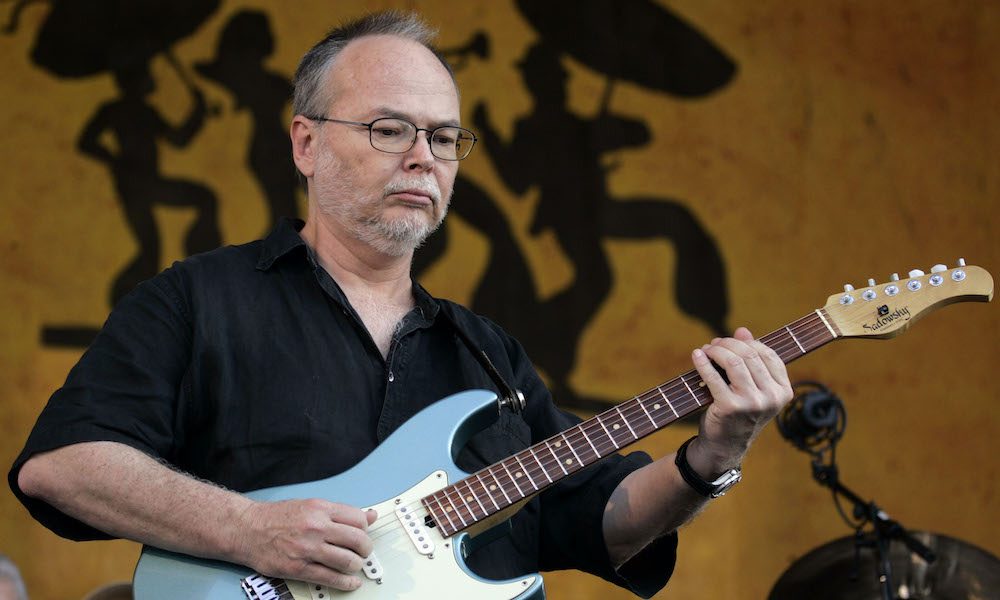 Walter Becker, guitarist, bassist and co-founder of the much-acclaimed Rock and Roll Hall Fame-inducted band Steely Dan, died on Sunday, 3 September 2017 at the age of 67.
Becker's official site announced the musician's death. As yet, no cause of death or other details have been provided.
Becker missed Steely Dan's Classic East and West concerts in July as he recovered from an unspecified ailment. "Walter's recovering from a procedure and hopefully he'll be fine very soon," his bandmate Donald Fagen told Billboard at the time. Becker's doctor advised the guitarist against leaving his home on the Hawaiian island of Maui for the performances.
Becker and Fagen first became collaborators when they were both students at New York's Bard College. After working as songwriters (composing Barbra Streisand's 'I Mean to Shine') and members of Jay and the Americans' backing band, the duo moved to California in the early Seventies to form Steely Dan – named after a sex toy in William S. Burroughs' book Naked Lunch – alongside guitarists Jeff 'Skunk' Baxter and Denny Dias, drummer Jim Hodder and singer David Palmer.
Following the release of their debut 1972 LP Can't Buy A Thrill, the line-up would change again with Palmer's exit. While Steely Dan would routinely rotate musicians, Becker and Fagen remained the group's core members. Despite the ever-changing line-up, Steely Dan made their stamp on music with a string of pristine, sophisticated albums with "calculated and literary lyrics" that frequently blurred the lines of jazz, pop, rock and soul.
"I'm not interested in a rock/jazz fusion," Walter Becker told Rolling Stone in 1974. "That kind of marriage has so far only come up with ponderous results. We play rock & roll, but we swing when we play. We want that ongoing flow, that lightness, that forward rush of jazz."
He added, "I learned music from a book on piano theory. I was only interested in knowing about chords. From that, and from the Harvard Dictionary of Music, I learned everything I wanted to know."
With Walter Becker on bass, Can't Buy A Thrill produced the hits 'Reelin' in the Years,' 'Dirty Work' and 'Do It Again.' Countdown To Ecstasy followed in 1973 with Fagen now entrenched as lead singer. Following 1974's Pretzel Logic – which yielded the band's biggest hit, 'Rikki Don't Lose That Number' – the band experienced a major upheaval as in-demand touring musicians Dias, Baxter and Hodder all exited the quintet.
"It was unfair of us to spend eight months writing and recording when Jeffrey Baxter and others in the group wanted to tour," Becker told Rolling Stone in 1977. "We weren't making very much money and everybody wanted to be out touring a lot. We didn't. That was that."
For 1975's Katy Lied, the now-duo – with Becker also picking up guitar duties – surrounded themselves with a team of expert studio musicians that included Toto's Jeff Porcaro, guitarist Hugh McCracken and Michael McDonald.
With that "supergroup" structure in place – the album features contributions from McDonald, the Eagles' Timothy B. Schmit, drummer Jim Keltner and legendary saxophonist Wayne Shorter – Steely Dan released their masterpiece Aja in 1977. The album, one of Rolling Stone's 500 Greatest Albums of All Time, features classics like 'Peg,' 'Deacon Blues' and 'Aja' and became the duo's first platinum album, selling over 5 million copies and peaking at Number Three on the Billboard 200.
It would be another 20 years – with the release of 2000's Two Against Nature – that Becker and Fagen would record another Steely Dan album. That LP ultimately won four Grammy Awards, including Album of the Year. The band would record one more studio album, 2003's Everything Must Go, with Becker making his Steely Dan lead vocal debut on the track 'Slang of Ages.'
Explore Our Steely Dan Artist Page
Format:
UK English