Watch Madonna and Maluma's New Video For 'Medellín'
The lead single off her forthcoming album, 'Madame X', reveals another new alter-ego for the shape-shifting artist.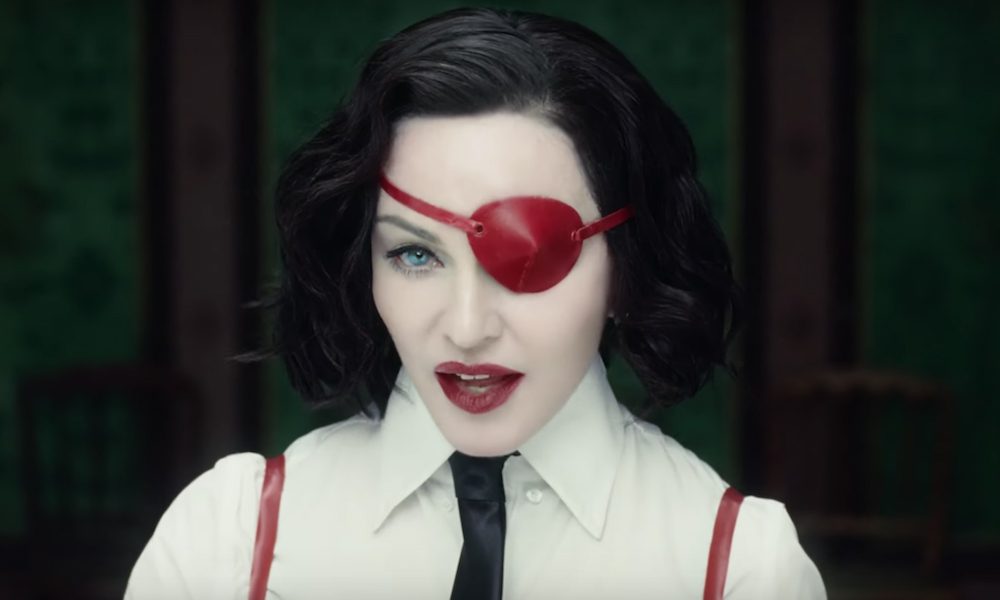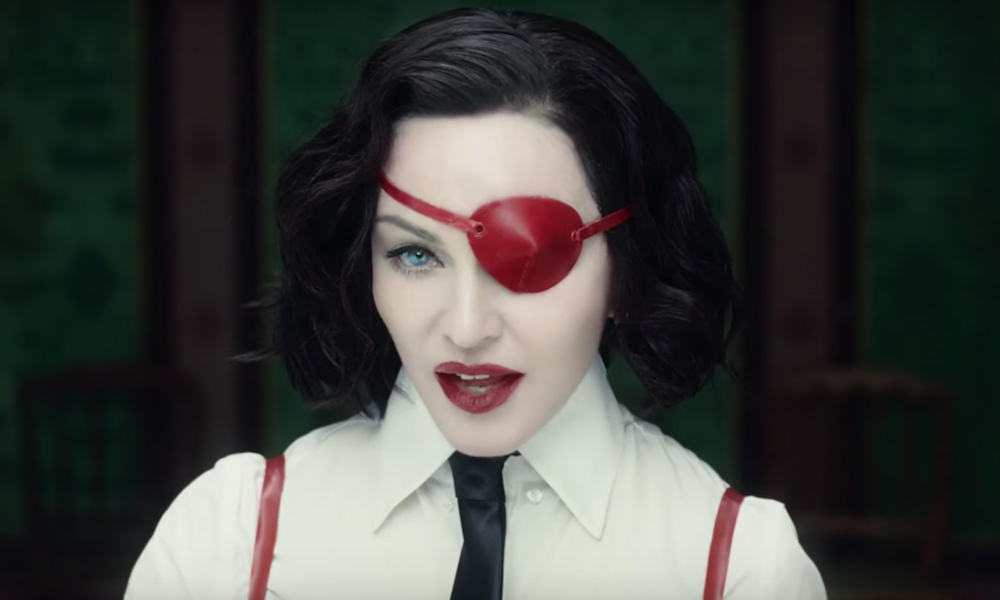 Madonna premiered the cinematic video for her collaborative single 'Medellín', featuring Colombian reggaetón star Maluma during a live event on MTV.
The partnership is fitting, considering Madonna is the face of the MTV generation and once again finds herself praying to god and donning a wedding dress. The lead single off her forthcoming album, Madame X, reveals another new alter-ego for the shape-shifting artist.
Madonna, Maluma - Medellín
Dressed as a hybrid mix of dominatrix and sophisticated secretary, with an eyepatch to boot, the visual sees the Material Girl turn into 'Madame X'. The clip opens with the singer kneeling before an altar and pleading with a higher power: "Dear God, how could I trust anyone after years of disappointment and betrayal?" she whispers. "How could I not want to run away again and again? I will never be what society expects me to be."
She then morphs into a cha-cha instructor, singling out Maluma for "personal" instruction and some steamy vignettes ensue. "Ven conmigo, let's take a trip/ Ven conmigo, I'll be so good for you," she sings in the chorus.
She then changes into wedding dress and leads a rowdy reception, eventually riding off with her lover Maluma in tow.
Directed the Diana Kunst and Mau Morgó, the duo also helmed the recent video for James Blake and Rosalía's 'Barefoot In The Park'.
During the premiere, Madonna also participated in a Q&A, explaining how she ended up in Lisbon, Portugal, where the record "was born". After relocating to Portugal so her son could join a prestigious soccer training program, Madonna joked that she moved to "become a soccer mom," which is the last thing people expected from "a controversial gal like myself".
"Because Lisbon is a melting pot of cultures (musically), from Angola to Guinea Bissau, Spain, Brazil, France and Cabo Verde, I was able to meet musicians from all of these places and be inspired by them," Madonna said.
Madame X is Madonna's first album since 2015's Rebel Heart. It also boasts guest appearances from Quavo (of Migos), singer Swae Lee and Anitta. Madame X is set for released on 14 June.
Madame X can be pre-ordered here.
Format:
UK English