Watch Nicki Minaj's New Music Video For 'We Go Up'
The rapper's latest hit features a guest appearance by Fivio Foreign.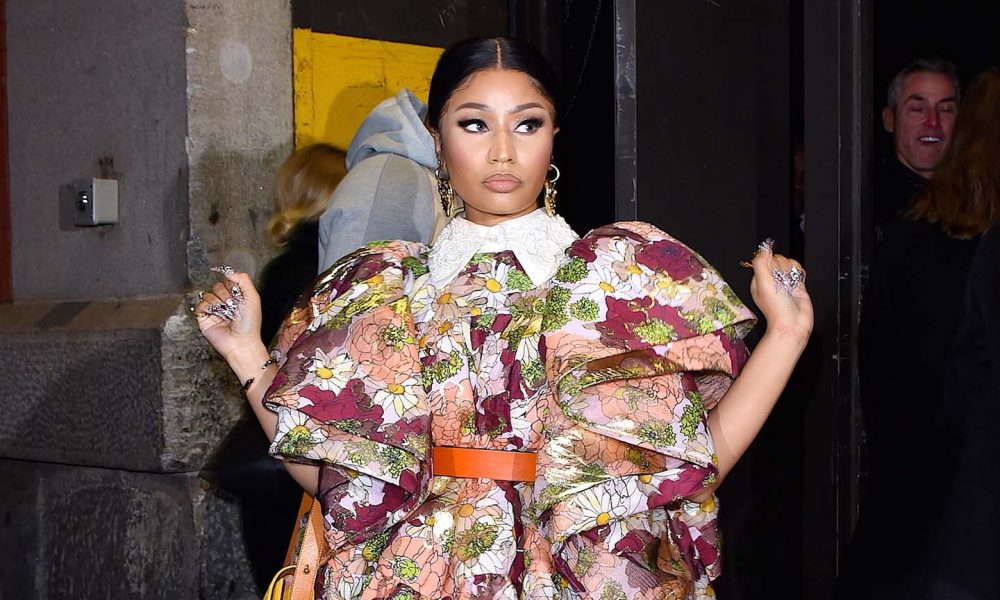 Nicki Minaj dropped an official music video for her latest single, "We Go Up," a collaboration with Fivio Foreign, originally released as a surprise in March. Directed by Drevinci (whose credits include projects with DMX and Sean Paul) and filmed in New York, the sleek and colorful visual finds the duo riding in luxury cars (including Ferraris and Lamborghinis), while Minaj tries on designer outfits.
Nicki Minaj ft. Fivio Foreign - We Go Up (Official Video)
Earlier today, Minaj and Fivio were also both active on their respective social media channels, promoting the new visual. Following the video's release, Minaj tweeted a rallying cry to fans, teasing her forthcoming album. "If y'all don't do what needs to be done with the #WeGoUpVideo I will significantly and I DO mean significantly…delay the…the…the…oh what's the word… oh! the album," she wrote. "That's right. *sighs* the album *devil wears Prada Meryl Streep voice*."
While Minaj's fans will have to wait a bit longer for an album, they have had plenty of entertaining content from the rap queen, including recent guest appearances on tracks by  Coi Leray ("Blick Blick") as well as two singles with Lil Baby ("Do We Have a Problem?" and "Bussin"). Two weeks ago, meanwhile, Minaj appeared on an episode of Carpool Karaoke, a popular segment on The Late Late Show with James Corden. During her appearance, she sang along to both of her biggest hits, including "Anaconda" and "Super Bass."
Minaj also opened up to Corden about the more emotional aspects of her life. "I think when I was younger, my more natural state was to be more confident. But when you're a woman and you're in the public eye all the time, if you're not careful, you can become less confident because you're being constantly scrutinized," she revealed.
Looking ahead, Minaj is slated to appear at several festivals this summer, including New Orleans' Essence Festival and London's Wireless Festival, both of which will take place in July.