Listen To Westside Boogie's Introspective New Single, 'Stuck'
The track will be featured on Boogie's upcoming sophomore album 'More Black Superheroes.'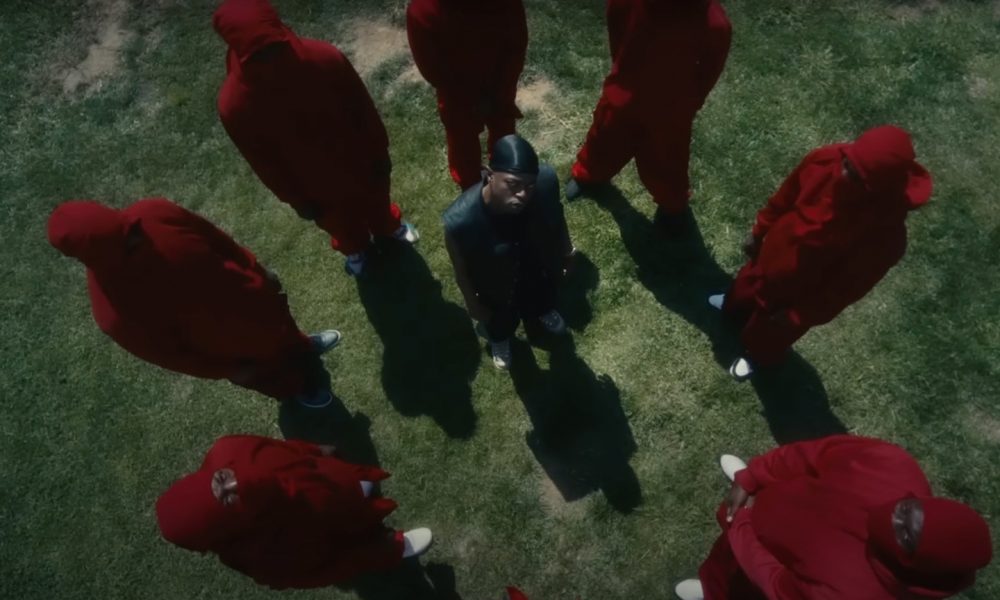 Wetstside Boogie's hot streak continues with his new single, "Stuck," out now via Shady Records/Interscope Records.
With emotional strings, somber piano chords, and G-funk-inspired synths, "Stuck" provides a rich, multi-layered soundtrack for the California rapper's contemplative bars. The track's unfiltered, reflective tone is perfectly captured by the Khufu-directed visual. Boogie also recently shared a moving performance of the song introducing all of his alter egos (Anthony, RatchetBoog & Superblood Boog) through COLORS.
WESTSIDE BOOGIE - STUCK | A COLORS SHOW
On "Stuck," Boogie documents daily life in Compton, his drive for rap domination, and the hold his neighborhood still has on him. "Tell my momma that I love her, I don't do that s__t enough," he spits. "I'm a bro bro and a cutta, I love the hood — you know I'm stuck." The confessional track finds Boogie torn between two worlds as he tries to reconcile his past with his bright future. It's the kind of raw, unflinchingly honest rap that Boogie does best. The MC's internal conflict is expertly conveyed in the powerful video.
"Stuck" follows the blistering "Aight" as the second cut from the rap heavyweight's hotly anticipated sophomore album More Black Superheroes. Boogie's new era comes after a brief hiatus that stretches back to 2020's "Outside." That song, which features Pro Era general Joey Bada$$, paid subtle homage to Eminem's 2000 classic "The Way I Am" while unloading a barrage of jabs at foes, and declaring Boogie's status as one of the greatest rappers going.
With "Stuck," Boogie shows off even more dimensions to his skills, turning in a razor-sharp anthem that showcases the pain that follows him, even when he's topping the charts.
Few hip-hop artists command a space as purposefully anomalous as Long Beach-born, Compton-bred Anthony Dixson, whose stage name, Boogie, foreshadows his intrinsic talent for writing music that is rooted in realities that are simultaneously melancholy and joyfully uplifting. Oscillating between a soundscape underpinned by ardent praise rhythms and the gritty memories of a youth spent immersed in gangbanging, Boogie's brand of rap is as much a credo of the streets as it is a constant reflection on purpose and growth.