Winner Takes It All As ABBA's BMW Sells At Auction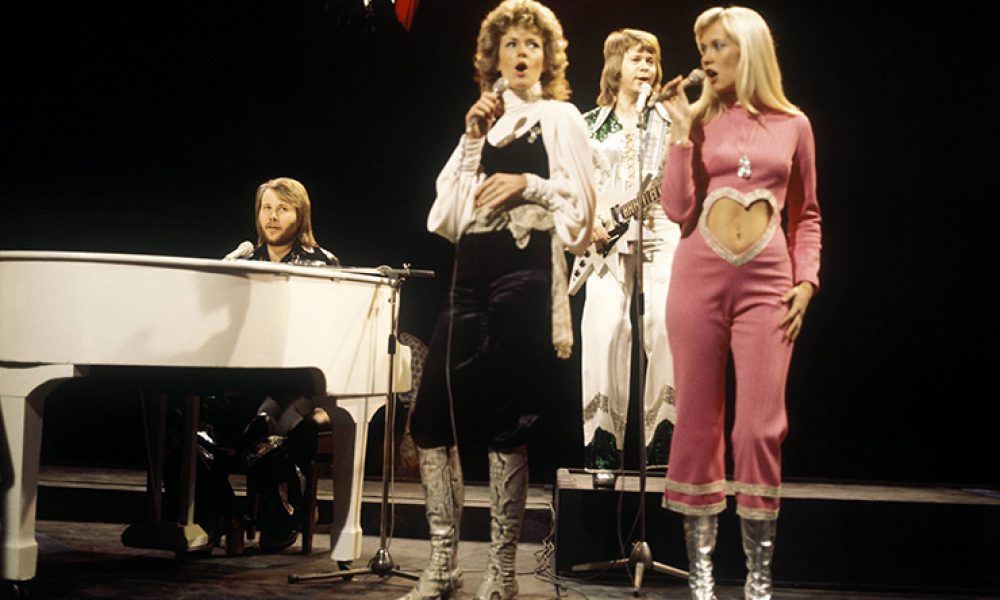 A 1977 model BMW 633 car that once belonged to ABBA — pictured with it above — has been sold by auction house Sotheby's in Paris for €34,500 (341,000 kronor, about $42,500 or £30,700). The price is close to a record for a vehicle of that kind. (Photos: Scott Pattenden/RM Sothebys).
The RM Sotheby's Paris 2018 sale was held on 7 February, during Retromobile Week, at Place Vauban in France. The event as a whole resulted in total sales of €23,745,225 and an 83% sell-through rate. Bidders represented 34 countries at this fifth annual Paris sale; the top-selling vehicle was a 2017 Bugatti Chiron, which sold for an eye-popping €3,323,750.
ABBA's cassette-playing Series One sports coupé has a place in the glorious heyday of the Scandinavian hitmakers, as it followed ABBA around Europe during their European tours at the end of the 1970s. With leather seats and electric windows, it was on call as a standby vehicle for both Björn Ulvaeus and Benny Andersson, before being sold in 1980.
The car would have been in particular use during the European leg of ABBA: The Tour, which arrived on the continent (after a North American leg) in Sweden in October 1979 and played 23 dates, ending in Dublin in November.
The BMW was ordered, by ABBA's record company Polar Music, in Polaris Silver over black leather with a four-speed manual gearbox. As Sotheby's pointed out, the bodywork of the vehicle and its interior are unmarked, and it retains its rare TRX alloy wheels. It has 125,000 miles on the clock.
After a period overseas, the car returned to Sweden in 2008 and was registered there for sparing road use. It was sold with copies of the car's original documentation signed by Ulvaeus and Andersson.
Car specialist Felix Archer of RM Sotheby's told ABC News: "An equivalent of this car, with the same mileage of 200,000 kilometers and in such good condition, but without ABBA attached to It, would sell for between [about $12,400 and $18.600]. ABBA's influence is bigger than you can imagine."
Explore our ABBA Artist Page.
Format:
UK English