Young Franco Releases Remix Of Rick James' 'Mary Jane'
Franco has worked with Bondax, Hayden James, RÜFÜS, Motez, and more.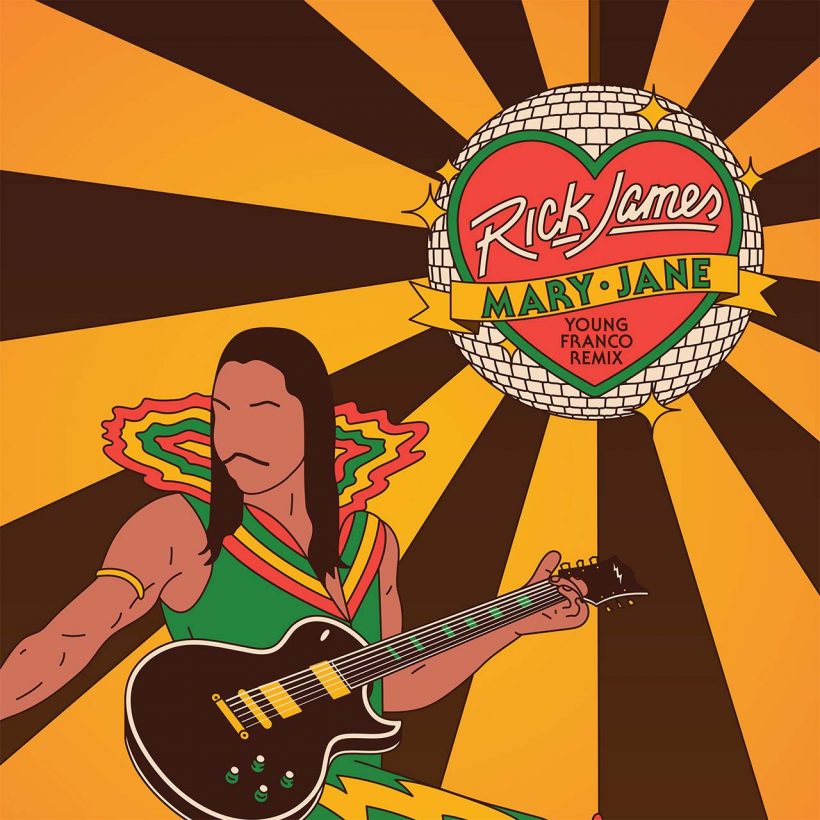 In honor of 4/20, Brisbane native Young Franco has released a remix of Rick James' "Mary Jane," a classic ode to marijuana.
Franco gives the song a dance and disco flavor, taking funky inspiration from James alongside more contemporary artists like Justice. In the song, James sings, "I'm in love with Mary Jane/ She's my main thing/ She makes me feel alright/ She makes my heart sing."
Rick James originally released "Mary Jane" on September 9, 1978 as the second single from his debut album Come Get It!. The song peaked in the top five on the R&B charts in the United States in 1978. The lyrics of the song are a thinly-veiled ode to James' love of marijuana aka "Mary Jane." During live performances of the song, James frequently had stage props that looked like giant joints and would light up an actual joint during his sets.
Australian artist Young Franco is well recognized DJ and Producer in the Australian and European clubs scene. He's collaborated with acts lik Bondax, Hayden James, RÜFÜS, Motez, Alison Wonderland, Rudimental, Nvoy, Snakehips, SG Lewis, Flight Facilities, and many more.
Back in September of 2021, Sacha Jenkins released a documentary on James, titled Bitchin': the Sound and Fury of Rick James. The film made its premiere at the 2021 Tribeca film festival to critical acclaim.
One of the last international stars of the original Motown empire, Rick James, was a mere 56 when he was struck down by a heart attack on August 6 2004.
The singer, writer, producer and punk-funk maverick from Buffalo, New York was an inveterate bad boy who indulged in all of the opportunities his stardom offered him. More than a dozen years after his passing, James' influence on modern R&B and hip-hop is palpable.
Equally tangible is his track record as a musician, both as an artist in his own right, as a producer for the likes of Motown stars he mentored like Teena Marie and the Mary Jane Girls, and on key records by the Temptations, Eddie Murphy and Smokey Robinson.