Yusuf/Cat Stevens Shares Wes Anderson-Esque Clip For New 'Wild World'
Clash, which premiered the video, said that it rivalled the cinematic idiosyncrasies of Wes Anderson.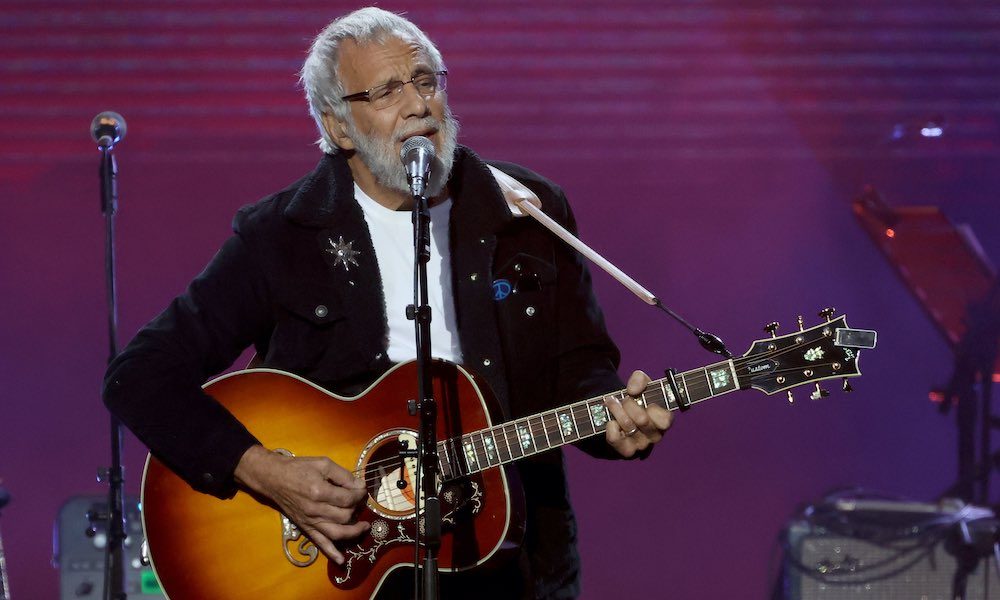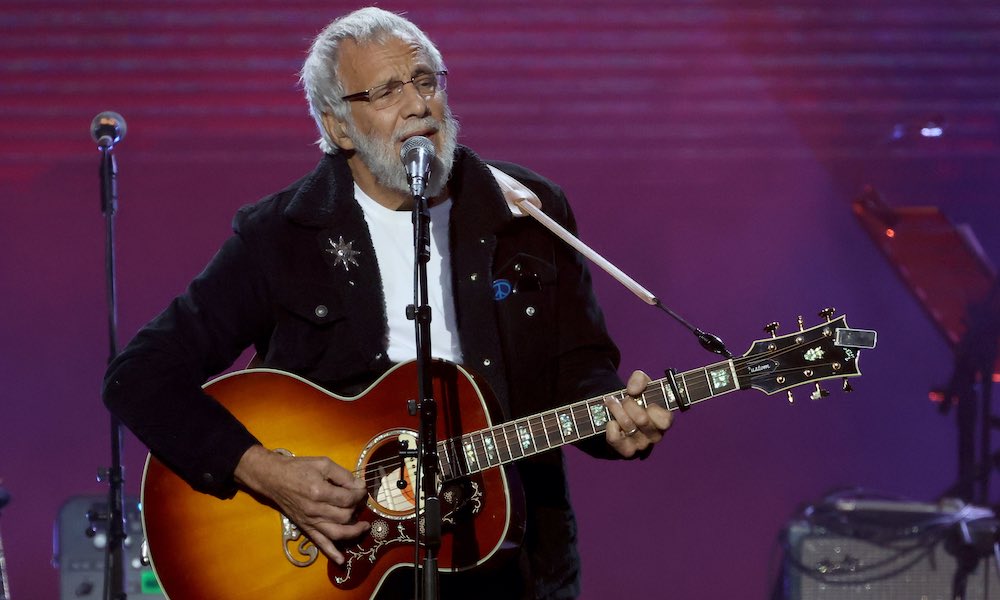 The video for Yusuf/Cat Stevens' new version of his classic "Wild World," taken from the hugely-acclaimed Tea for the Tillerman² album, is available to watch now.
The album, a complete, 50th anniversary update of the singer-songwriter's international breakthrough set of 1970, was released on September 18 on UMC. NME's review paid particular attention to the remake of "Wild World," noting that while some of the new versions were sober, low-key readings to reflect the times we now live in, "fan-favorite 'Wild World' takes a totally different tack, with a glitzy cabaret sound and oompa jazz; this accordion-assisted version seems more suited to a low-lit burlesque bar."
Yusuf / Cat Stevens – Wild World
Clash, which premiered the video, said of the remake: "Its easy-going warmth now comes equipped with a video that rivals the cinematic idiosyncrasies of Wes Anderson. Exquisitely shot, the video spins together young love and coming of age, resulting in something genuinely affecting."
Pushing the boundaries
Thelineofbestfit.com called the new "Wild World" "a prime example of Yusuf's enduring ability to make music that stays true to its core melody even as the vibe around it shifts entirely. In his reimagination of this classical song, he pushes the boundaries of music by throwing in experimental waltz-like arrangements that have fun with its accordion and saxophone-led instrumentals."
The Independent observed: "That 'Wild World' is recognizable despite its key change and its waltz-like, klezmer vibe of a 1940s cabaret – complete with accordion, off-beat piano and slinky saxophone – is testament to its enduring melody."
Three previous tracks have been shared and promoted as individual songs from Tea for the Tillerman² . May saw the first taste of it with the release of "Where Do the Children Play?," followed by "On the Road to Find Out" in August and another of the album's most celebrated numbers, "Father and Son," in September.
Tea for the Tillerman² can be bought here.