Yvonne Staples From Gospel-Soul Legends The Staple Singers Dies Aged 80
Yvonne Staples, who sang on timeless hits such as 'I'll Take You There' and 'Let's Do It Again' with soul-gospel legends The Staple Singers has died at the age of 80.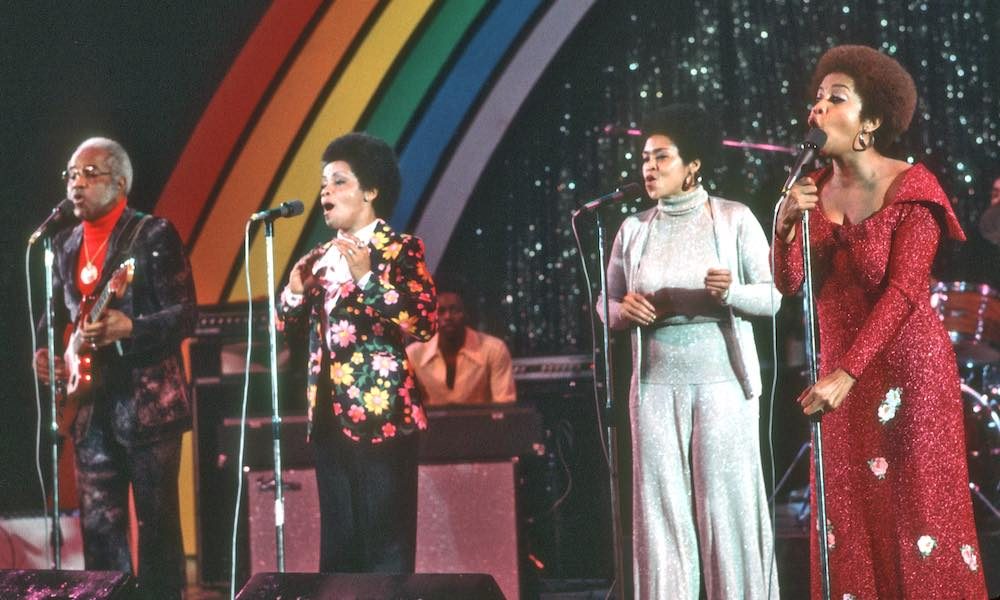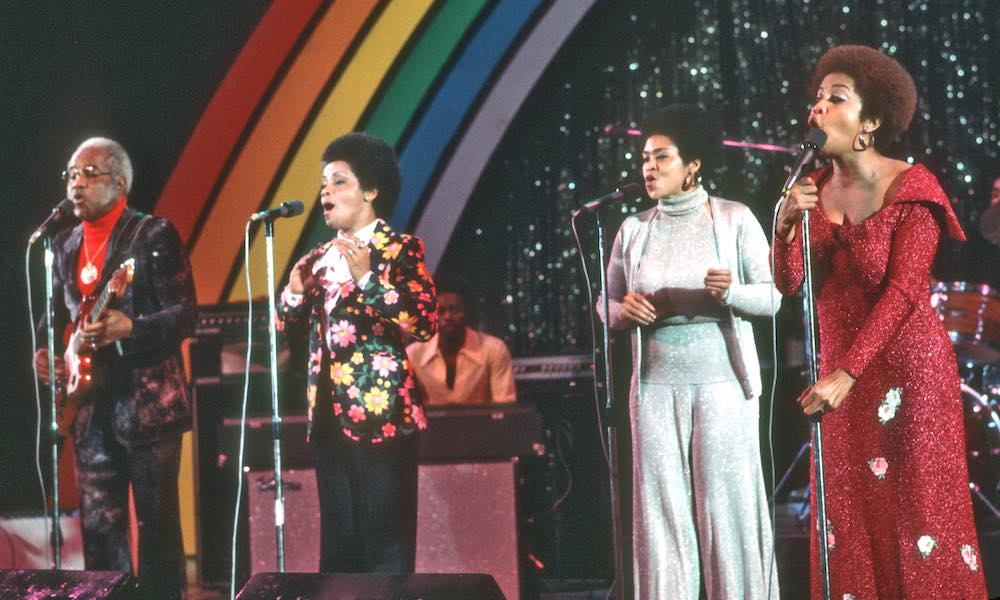 Yvonne Staples (depicted far right above) who sang alongside her family in the gospel-soul group The Staple Singers, has died aged 80, of colon cancer she was diagnosed with just two weeks ago. Staples died on Tuesday, 11 April at home in Chicago, according to Chicago funeral home Leak and Sons.
At the time of her death, Yvonne Staples was in the care of her siblings Mavis and Pervis Staples, all three of whom sang in the group at various points, along with their late father Roebuck "Pops" Staples and late sister Cleotha Staples.
The Staple Singers formed in 1948, and first released music in 1958. In these early days of the group, Yvonne Staples helped with the band's business matters, but graduated to a singing role after Pervis was drafted into the US army and Cleotha took time out to get married.
"She was very no nonsense but at the same time had a heart of gold," said Bill Carpenter, family friend and author of Uncloudy Day: The Gospel Music Encyclopaedia. "But when it came to business she was very strict. If this is what the contract said, this is what you better do."
From 1971, Yvonne performed with the group as they went from the socially conscious work of the 1960s to their most commercial period with Stax Records. Yvonne sang on hits including 'Respect Yourself', 'I'll Take You There' and 'Let's Do It Again', the latter two reaching the top of the US charts.
Yvonne went on to provide backing vocals for her sister Mavis after she began a successful solo career, and also worked as her manager. Mavis once credited Yvonne for restarting her career after the death of their father in 2000 left her depressed and unmotivated. "Yvonne said, 'Mavis, your daddy would want you to keep singing. You've got to get up. You're daddy's legacy.' … And that's when she started with the other words: 'Damn it, Mavis,' and worse. It woke me up."
Staples was inducted into the Rock and Roll Hall of Fame with her family in 1999. The group also received a lifetime achievement award from the Grammys in 2005. Still, Staples wasn't interested in the limelight, Carpenter revealed.
"She didn't want to talk about her own singing," he said. "She said 'Mavis is the star. Mavis is the voice.' She never cared about attention for herself."
Format:
UK English