Zedd Announces New Years Eve Weekend Shows
The run will begin on December 27 in Vancouver.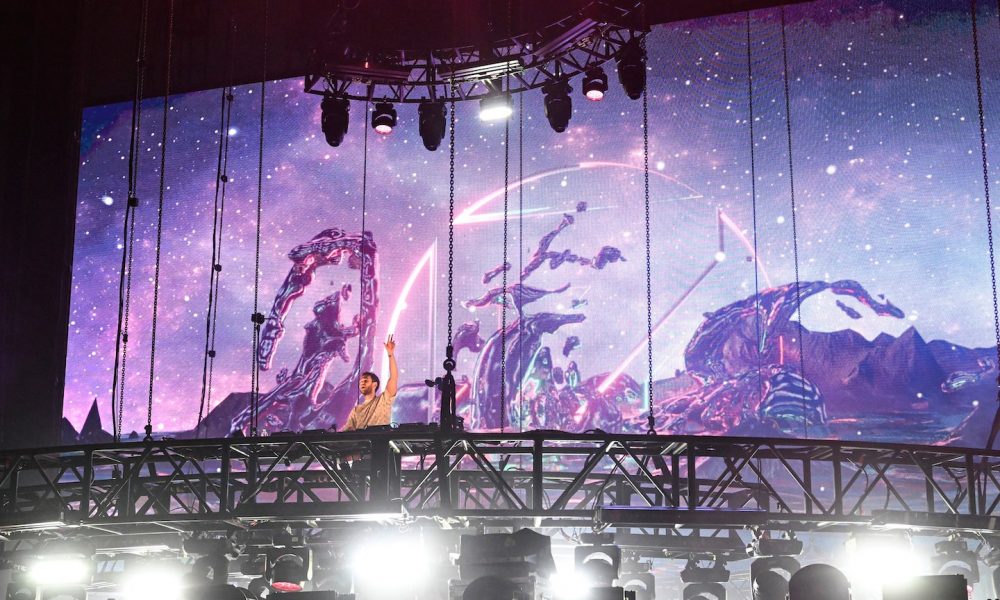 Zedd has announced his special New Years Eve weekend run of shows. The hitmaker will be playing a total of five shows starting on December 27 at Contact Winter Music Festival in Vancouver, BC.
From there, he'll perform at the Get Together Festival in Edmonton, AB on December 28, Aon Grand Ballroom at Navy Pier in Chicago, IL on December 29, Zouk Nightclub in Las Vegas on December 30, and finally, at Lucid Nights at The Armory in Minneapolis, MN on New Years Eve. Tickets for Zedd's upcoming shows are on-sale now. See full list of show dates below.
Back in August, Zedd and British DJ and producer Ellis have shared the remix for Zedd, Maren Morris, and BEAUZ's 2022 hit single "Make You Say."
The remix comes on the one-year anniversary of the original song's release and is a fresh take on the highly infectious track, as it infuses Ellis's signature melodic hooks and pulsating basslines. "Make You Say" (Ellis Remix) is available now via Interscope Records.
"Make You Say" arrived in 2022 as the hotly anticipated follow up to the duo's 2018 hit single "The Middle."
"'The Middle' is such a perfectly tied-with-a-bow, airtight pop song — there's no filler," Morris told Rolling Stone. "'Make You Say' is more of a dancy, blissed-out bop to me. It's so hard to compare the two. It would be such a killjoy to go into this and think, 'How do we outdo ourselves?'"
"You'll miss the weeks, the days, the hours/ When all the loneliness kicks in," Morris sings on the original. "You'll buy them drinks and send them flowers/ But they won't love you like I did."
Visit Zedd's official website for more information.
Zedd New Years Eve Weekend Tour Dates:
12/27
Contact Winter Music Festival
Vancouver, BC
12/28
Get Together Festival
Edmonton, AB
12/29
Aon Grand Ballroom at Navy Pier
Chicago, IL
12/30
Zouk Nightclub
Las Vegas, NV
12/31
Lucid Nights at The Armory
Minneapolis, MN