'Sniffin' Glue': First Whiff Of Punk's Ultimate Fanzine
Launched during punk's first wave, Mark Perry's 'Sniffin' Glue' fanzine captured the scene in its purest form and went on to shape the future of fanzines.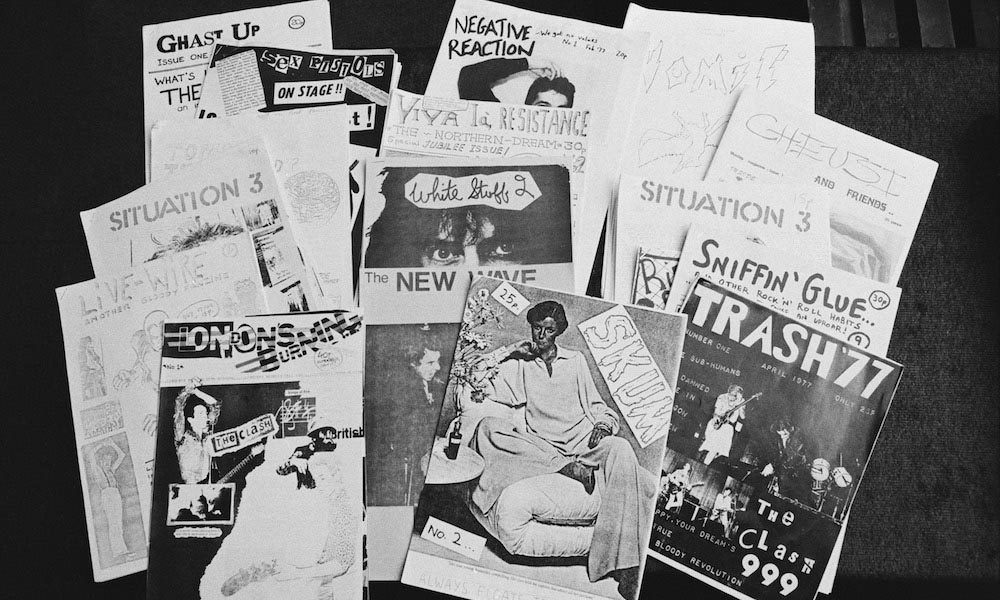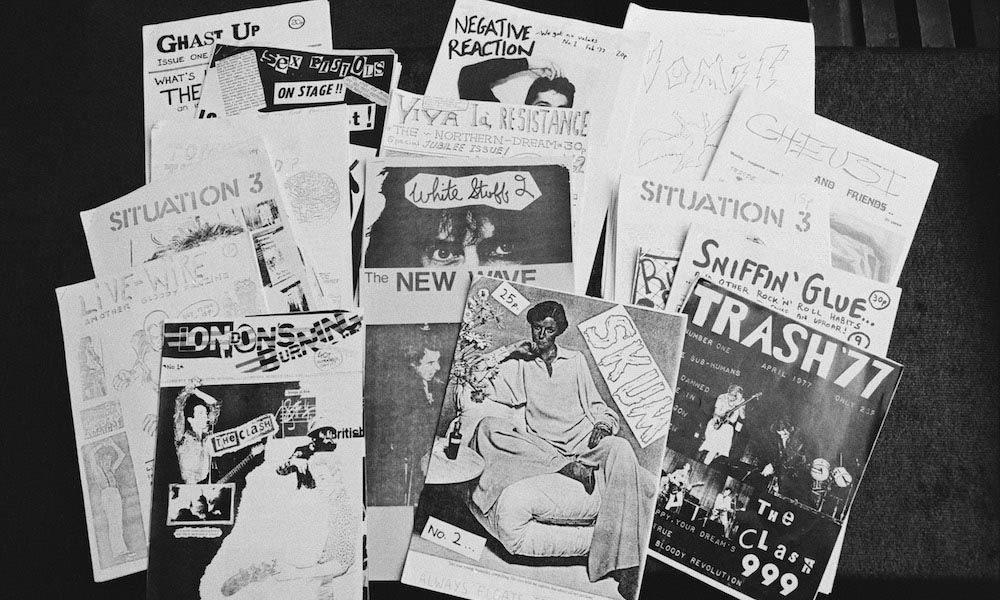 Virtually everyone who was anyone on London's nascent punk scene caught one or both of Ramones' two legendary shows in the English capitol during July 1976. However, gigging together in Sheffield, Sex Pistols and The Clash missed "Da Brudders'" first incendiary gig at The Roundhouse on America's Bicentenary Day, July 4 , but both bands were out in force to catch their US brethren the following night at Dingwall's, along with members of The Damned and future Pretenders leader Chrissie Hynde. But someone who did attend The Roundhouse gig was a 19-year-old bank clerk from South London named Mark Perry. For him, witnessing Ramones' set was tantamount to undergoing an epiphany. Inspired by the controversial "Now I Wanna Sniff Some Glue," from the group's self-titled debut album, Perry set about creating Britain's first (and most influential) punk fanzine, Sniffin' Glue (And Other Rock'n'Roll Habits), which he self-published for the first time, just nine days later on July 13.
"The whole of that first issue was what I could do at that time with what I had in my bedroom," he told Q magazine in April 2002. "I had a children's typewriter plus a felt-tip pen, so that's why the first issue is how it is. I just thought it would be a one-off."
Mark Perry talks about Sniffing glue fanzine.
Primitive, impassioned, and opinionated (not least in its criticism of The Clash for signing to major label CBS), Sniffin' Glue arguably represented punk's DIY ethos in the purest sense of the term. Published on a monthly basis, it offered grass-roots-level reportage of the rapidly developing punk scene long before the mainstream music press began to champion it. While the format may have been born out of necessity, Perry's rough'n'ready approach also afforded him legions of fans. Sniffin' Glue happily condoned misspellings and crossings-out, while the rudimentary cut-and-paste graphics, typewritten or felt-tipped text, and hastily photocopied end product demonstrated that anyone with enough motivation could cheaply and quickly produce a fanzine of their own.
Sniffin' Glue blazed its singular trail for just 12 issues, by which time Perry – who was already witnessing punk succumbing to the mainstream – had taken his 'zine's advice and formed his own outfit, Alternative TV. Indeed, the final edition of Sniffin' Glue, from July 1977, carried a cover-mounted flexi disc featuring Perry's band's first release, the cheeky, reggae-fied "Love Lies Limp."
Plenty of journalistic and/or literary stars of the future nonetheless grabbed the baton. Sniffin Glue's contributors also included future NME scribe/TV personality Danny Baker and renowned rock photographer Jill Furmanovsky, while Jon Savage – galvanized by Perry's efforts – started his own London Outrage 'zine after seeing The Clash and Sex Pistols play live. Countless others followed suit over the next 12 months: Sniffin' Glue's influence was clearly detectable in celebrated international fanzines ranging from the LA-based Flipside to Australia's Suicide Alley.
Looking for more? Explore the art of punk.