Are blink-182 And Robert Smith BFFs?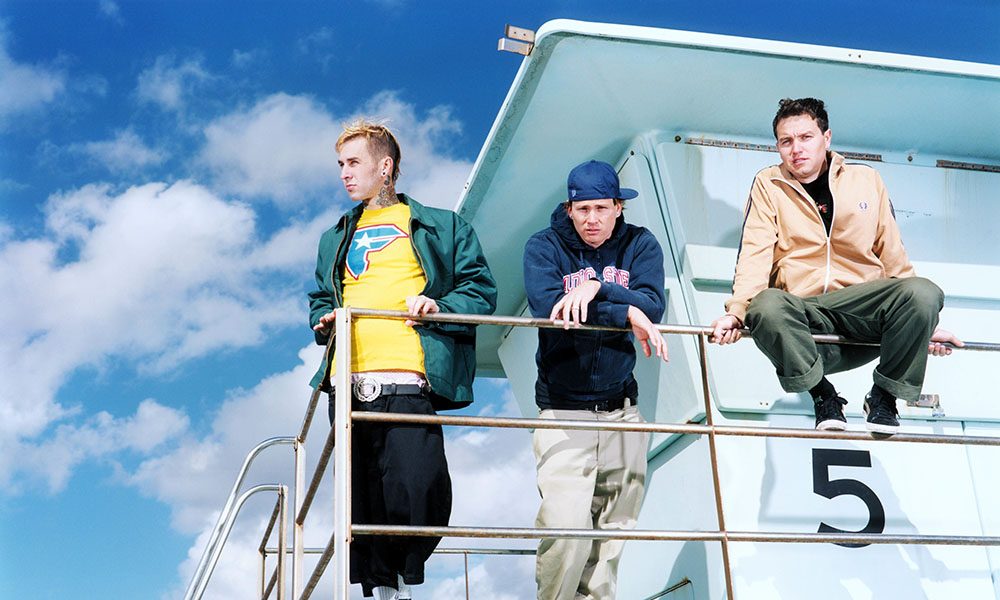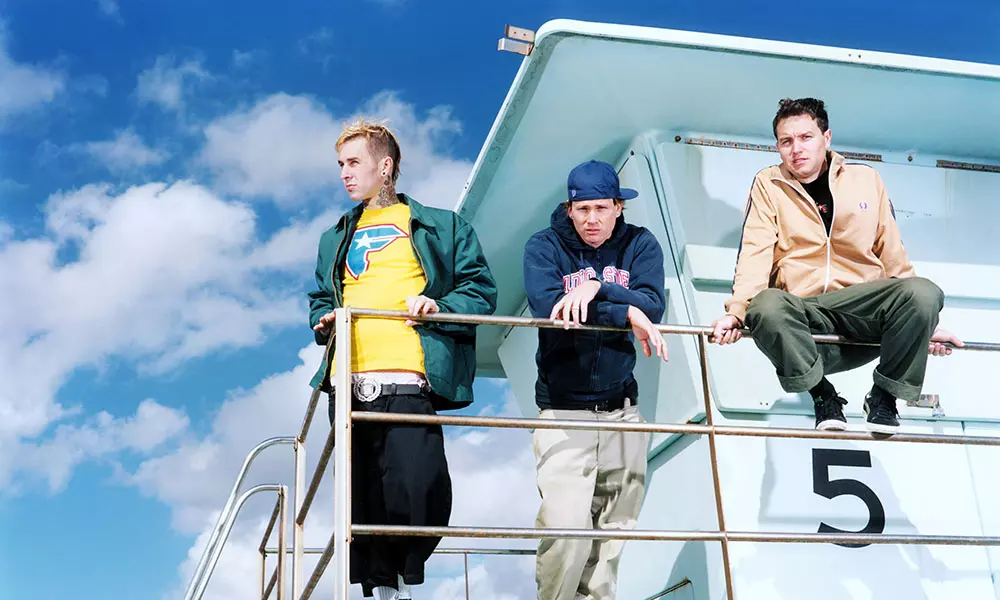 blink-182 have never hidden their love of The Cure, but no music fan could have predicted that 11 years into their joke-ridden, pop punk career the Californian trio would emerge with a 'serious' album featuring a collaboration with the man himself: Robert Smith.
After a decade of toilet humour laced lyrics and slapstick So-Cal influenced pop punk, the three members of blink-182 – Tom DeLonge, Mark Hoppus and Travis Barker – decided to unleash their hidden maturity with 2003's self-titled album. The songs were darker in tone, and more intricate in structure, with recognizable nods to post-punk bands such as The Cure. As if blink's progression in sound (and the post-punk references) needed hammering home, the album's defining moment was a sombre ballad featuring The Cure's Robert Smith. It was entitled 'All of This'. Smith's vulnerable vocal performance surprisingly complemented DeLonge's childlike whine, and the band's strained layers of music formed an atmospheric backdrop. It was nothing short of haunting.
blink-182 have since gone to regularly cover The Cure's 'A Letter to Elise' (at the 2004 MTV Icon celebration of The Cure, as well as numerous blink-182 shows) and 'Boys Don't Cry' (including a rendition for Radio 1's Live Lounge in 2004). Furthermore, there are masses of YouTube clips that document just how close Robert Smith and the punk trio have become – including blink performing 'Boys Don't Cry' with Smith, and Mark Hoppus singing blink's song 'Josie' at Smith.
"We are all huge fans of the Cure. Having Robert Smith collaborate on a track is a total dream come true for us." Mark Hoppus
In retrospect, it was 'All of This (feat. Robert Smith)' that marked the arrival of a new, musically ambitious blink-182, and granted them real credibility within the wider alternative and punk rock communities. Not that their recorded musical progression has quashed their infantile stage presence. Robert Smith can keep his morose look. Long live the toilet joke!
Discover more about the progression of alternative rock – including post-punk – to contemporary pop punk in uDiscover's Punk to Grunge feature…
Format:
UK English