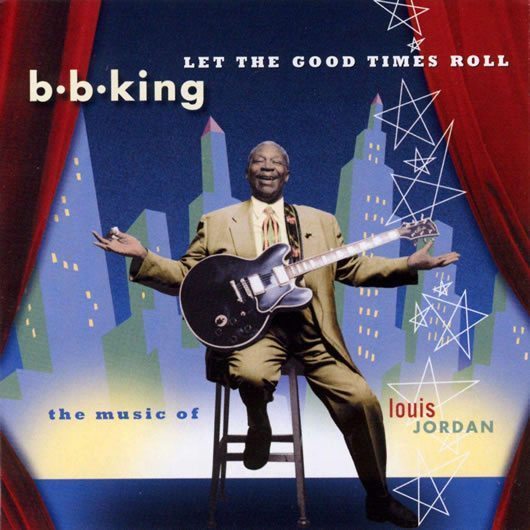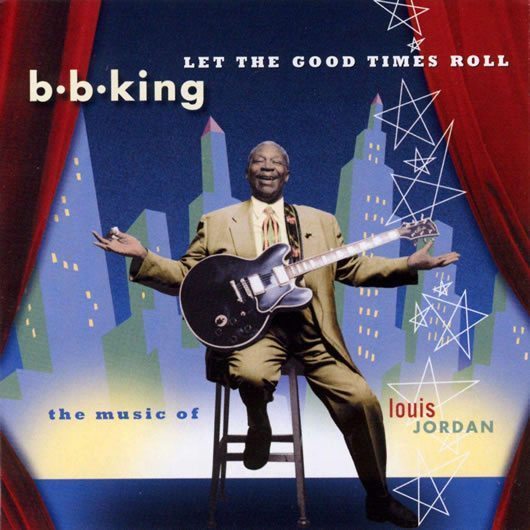 In the 1980 biography of B.B. King, the 'King of the Blues Guitar' says that among his ambitions is to record an album of Louis Jordan's songs. Nineteen years later an album was finally recorded and released, an album that both acknowledges B.B's debt to Louis and celebrates the 'King of the Jukeboxes' string of great hit records. The album's title appropriately is – Let the Good Times Roll.
B.B. King first saw Jordan when he came to play 'Jones' Night Spot' in Indianola, King's hometown, probably in 1943 or 1944. Louis recorded Let the Good Times Roll in New York City on June 26th 1946, so it is unlikely that the teenage Blues Boy would have actually seen him perform the song. Decca released Jordan's record in late 1946 as one side of a double hit with Ain't Nobody Here But Us Chickens. The record was a huge hit on the Juke Box Race records chart.
The songwriting is credited to Fleecie Moore and Sam Theard, Fleecie was Louis' second wife although it was actually Louis who wrote the song. Thread, from Alabama, had recorded a couple of sides with Cow Cow Davenport back in 1929, as well as composing songs recorded by Louis Armstrong amongst others.
In 1995 Quincy Jones made an album called Q's Jook Joint and on it is Let The Good Times Roll. "This is a version based on my 1958 version for which I received my first Grammy," said Quincy. On the updated version Ray Charles again takes the vocal, as he did in 1958, but this time Stevie Wonder and Bono from U2 join him.
Format:
UK English