Best Christmas Albums Of 2019: This Year's Essential Holiday Releases
The best Christmas albums of 2019 offer a mix of updated classics and heart-warming hearthside singalongs to make for a wonderful holiday season.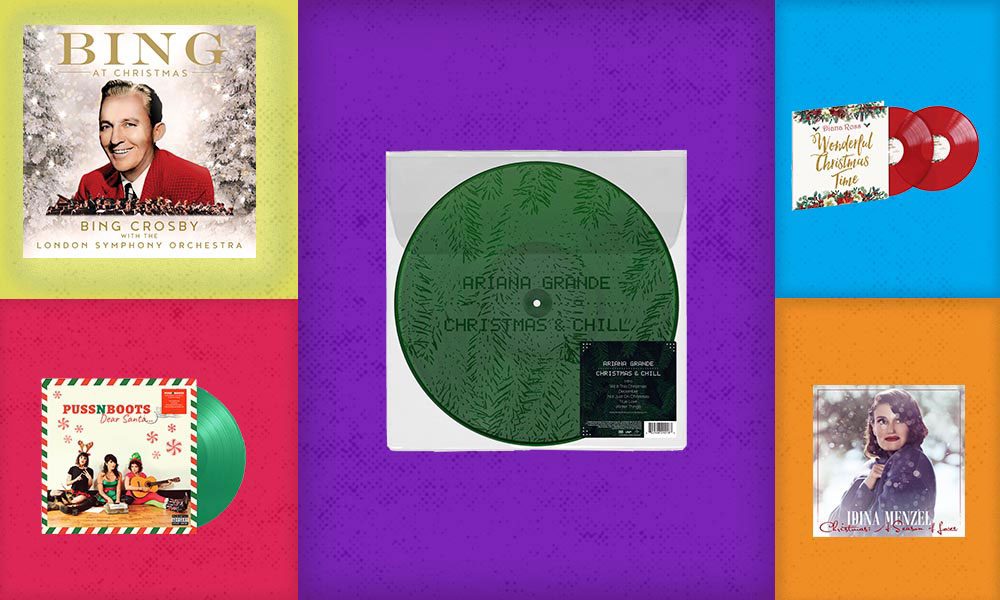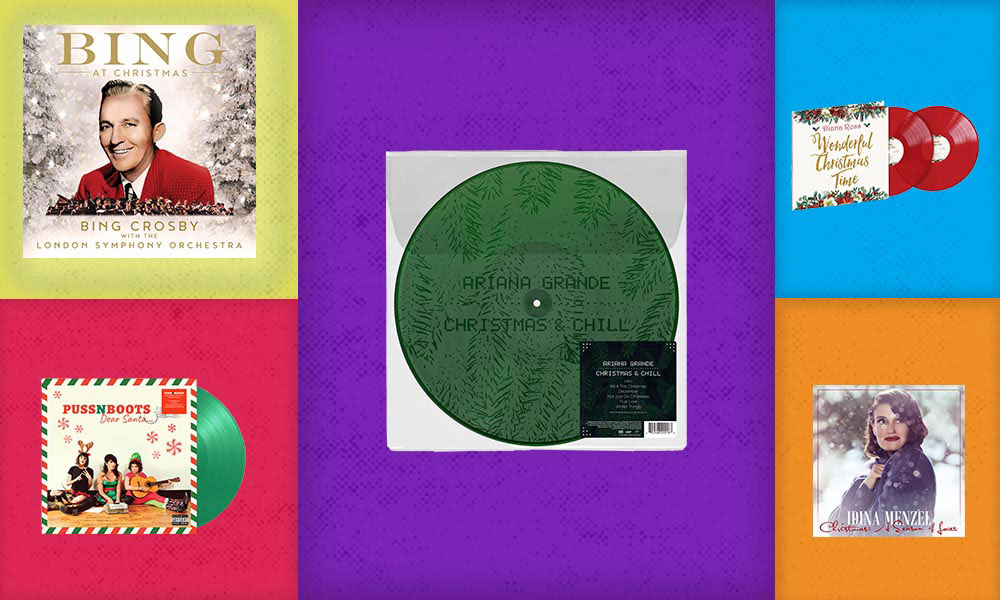 It's a time-honoured tradition for musicians to record Christmas albums, and everyone has their favourites, from modern pop singalongs to Bing Crosby's smooth baritone going down like a fine whiskey. Each year offers a new batch of seasonal songs to choose from, so here are the best Christmas albums of 2019.
Ariana Grande: Christmas & Chill
Originally released in 2015 as surprise early Christmas gift to fans, Ariana Grande's Christmas & Chill is a six-track R&B-trap-holiday masterwork, now available on seasonal coloured vinyl.
Bing Crosby: The Bing At Christmas
It's not the holidays until you've heard the dulcet tones of Bing Crosby singing 'White Christmas'. Now his beloved holiday tracks can be heard in a new light, thanks to fresh orchestral arrangements of 14 classic Christmas songs, as performed by the London Symphony Orchestra.
Diana Ross: Wonderful Christmastime
This holiday season sees the return of a classic Christmas album, Wonderful Christmastime, from the queen Supreme herself, Ms Diana Ross. The 20-track collection features holiday standards and accompaniment by the London Symphony Orchestra on a number of hits.
Temptations: Christmas Card
One of the most versatile groups on the Motown roster, The Temptations' Christmas album finds them turning holiday classics into timeless Tempts' standards.
Ne-Yo: Another Kind Of Christmas
The three-time Grammy winner and R&B star Ne-Yo has penned five new songs and reimagined two Christmas classics by fellow Motown labelmates, Stevie Wonder's 'Someday At Christmas' and Marvin Gaye's 'I Want To Come Home For Christmas'.
Puss N Boots: Dear Santa
Norah Jones' alternative-country band, Puss N Boots, have released a holiday EP, featuring Jones along with bandmates Sasha Dobson and Catherine Popper. The five-song set includes four new holiday originals plus a live rendition of the Christmas classic 'Silent Night'.
Natalie Cole: Holly & Ivy
Following in her father's footsteps, in 1994 Natalie Cole released a timeless holiday collection that now makes its vinyl debut. Holly & Ivy features 11 holiday classics with an R&B twist, among them Cole's take on her father's 'The Christmas Song (Chestnuts Roasting On An Open Fire)'. The bestselling album also boasts a gospel rendition of 'Joy To The World' and a bluesy 'Merry Christmas Baby', plus one original, 'No More Blue Christmas'.
Idina Menzel: Christmas: A Season Of Love
Former Rent cast member Idina Menzel knows a thing or two about 'Seasons Of Love', which also appears on her new holiday collection. The Tony Award-winner's holiday album takes its inspiration from classic crooners like Frank Sinatra and Johnny Mathis, and features special guest stars in the shape of Ariana Grande and Billy Porter on classic covers and new original tunes.
Keb' Mo': Moonlight, Mistletoe And You
Blues veteran Keb' Mo' applies his genre-bending style to holiday tunes, bringing together bits of blues, jazz, and Tin Pan Alley on a holiday collection that features seven new songs alongside three covers of holiday classics.
The Ramsey Lewis Trio: More Sounds Of Christmas
Finger-snap your way through the holiday season with this swinging collection of jazz classics from The Ramsey Lewis Trio, featuring regular bassist Eldee Young and special guest Steve McCall on drums. Originally released in 1964, it's now back on both wax and CD.
Jewel: Joy: A Holiday Collection
Singer-songwriter Jewel puts aside her acoustic guitar for this lush collection of traditional tunes, featuring her unmistakable vocals backed by soaring strings and a full choir. In celebration of the album's 20th anniversary, Joy makes it vinyl debut this year.
Robbie Williams: The Christmas Present
Robbie Williams is gunning for the Christmas crown with a new star-studded holiday album that blends original compositions with seasonal standards. The Christmas Present features collaborations with Sir Rod Stewart ('Fairytales'), Bryan Adams ('Christmas (Baby Please Come Home)') and Jamie Cullum (on Slade's Merry Xmas Everybody').
Various artists: This Warm December, A Brushfire Holiday Vol.3
Have a very coffeehouse Christmas with this holiday collection of acoustic and indie tunes courtesy of Jack Johnson and friends. The latest in a trilogy of albums from his Brushfire Records label, Warm December features contributions from G Love, Bahamas, Mason Jennings and Zach Rogue of Rogue Wave, among others.
See the rest of our 2019 exclusive gift guides here.
Format:
UK English