Best Heavy Metal Music Gifts For Christmas
From juggernaut Metallica releases to chilling returns from Nine Inch Nails, this year's best heavy metal music gifts are ear-shatteringly essential.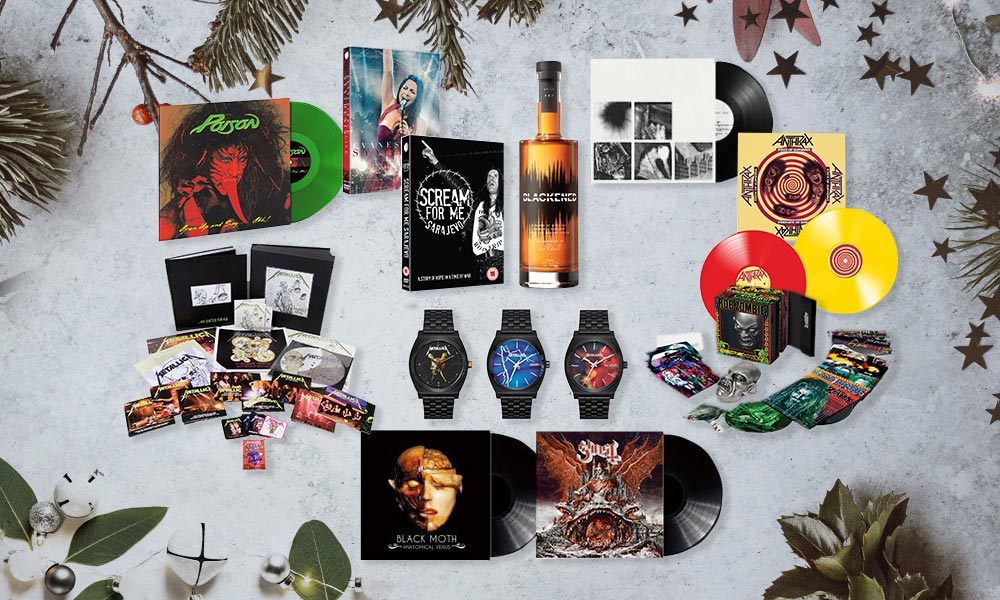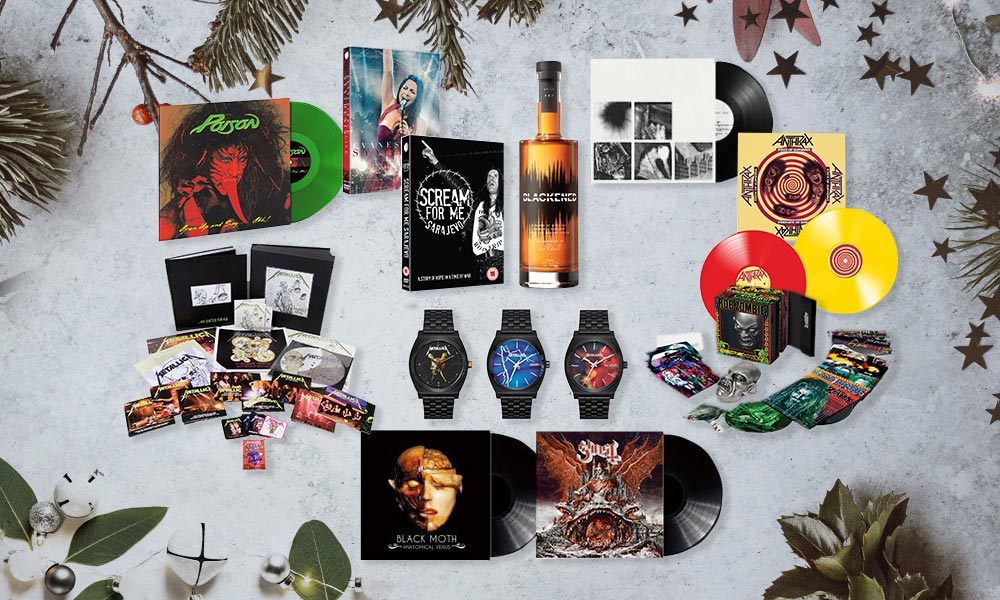 Second to a fully-paid trip aboard the Megadeth boat cruise, you might be stumped as to what to get the metalhead in your life. Despite their tough exterior, everyone knows that metal fans are the jolliest of them all. From splurge-worthy box sets to historic concert DVDs and limited-edition reissues, best heavy metal music gifts will have them moshing around the Christmas tree.
Metallica: … And Justice For All deluxe box set, Blackened American Whiskey, Nixon watches
In honour of their critical and commercial breakthrough, Metallica released a gargantuan box set befitting a record of this stature. Spanning a variety of formats, the reissues include the remastered album along with unreleased demos, live tracks, rarities and a host of extras.
For the discerning metalhead who enjoys flying V's and double malts, Metallica got into the spirits game this year with their own brand of American whisky. Not many can boast their booze has been "sonically enhanced with 'Black Noise'", but it sounds delicious. And fans can also keep an eye on closing time with a thrash-inspired timepiece by Nixon. The US watchmakers partnered with the metal icons to create a hardcore collection, with each design inspired by one of the band's classic albums.
Rob Zombie: Box Set and LP Reissues
The original renaissance man of metal, Rob Zombie looks back at his 20-year solo career with a souped-up box set. Available only in the US (with individual vinyl albums being released elsewhere), the 15LP box set is designed by the master of mayhem himself and contains all of his solo studio and live LPs along with a new live album, Astro-Creep: 2000 Live, plus a 70s-style Creeper Robot mask.
Anthrax: State Of Euphoria: 30th-anniversary edition
One of the thrash giants' most underrated albums is finally getting its due. Overseen by the band's drummer and long-time archivist, Charlie Benante, this milestone 30th-anniversary reissue includes B-sides along with the remastered album and recording sessions outtakes.
Poison: Open Up And Say… Aah! 30th-anniversary green vinyl
Pair this release with a can of hairspray, and you have yourself the ultimate hair metal gift. One of the classic albums of the era, and Poison's commercial zenith, Open Up And Say… Aah! celebrates its 30th anniversary with a rockin' reissue.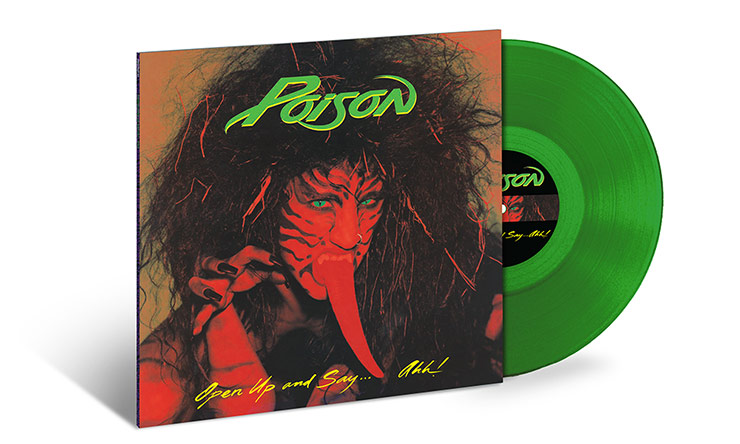 Nine Inch Nails: Bad Witch
Nine Inch Nails masterminds Trent Reznor and Atticus Ross celebrate 30 years of sonic collaboration with Bad Witch, the terrifying follow-up to the Not The Actual Events and Add Violence EPs.
Black Moth: Anatomical Venus
Stoner rock, art-fuzz, sludgy mayhem… no matter what you call this UK metal act, they're definitely ones to watch. On their third album, this female-fronted outfit is more visceral than ever.
Ghost: Prequelle
For years, the theatrical Swedish metal outfit hid behind elaborate costumes and characters, but after finding himself unmasked, mastermind Tobias Forge hasn't lost his dark sense of humour and flair for drama.
Bruce Dickinson: Scream For Me Sarajevo
"The gig changed the way I viewed life, death and other human beings." When Iron Maiden's Bruce Dickinson played the war-torn city of Sarajevo in 1994, it was a life-altering experience for both the legendary frontman and the crowd who risked life and limb to be there.
Evanescence: Synthesis Live
Gothic metal outfit Evanescence have blazed a trail for themselves with their operatic anthems led by powerhouse vocalist Amy Lee. With their latest release they upped the ante, launching a full orchestral tour to support their symphonic-themed album Synthesis.
See the rest of our 2018 exclusive gift guides here.