Best Heavy Metal Music Gifts For Christmas
From explosive Megadeth releases to eye-opening returns from Rammstein, this year's best heavy metal music gifts are ear-shatteringly essential.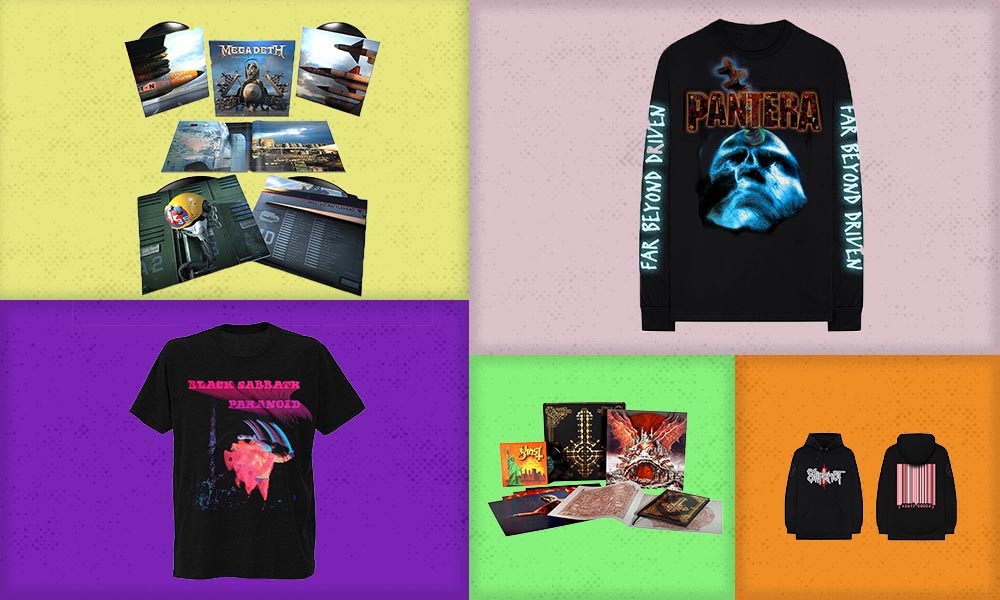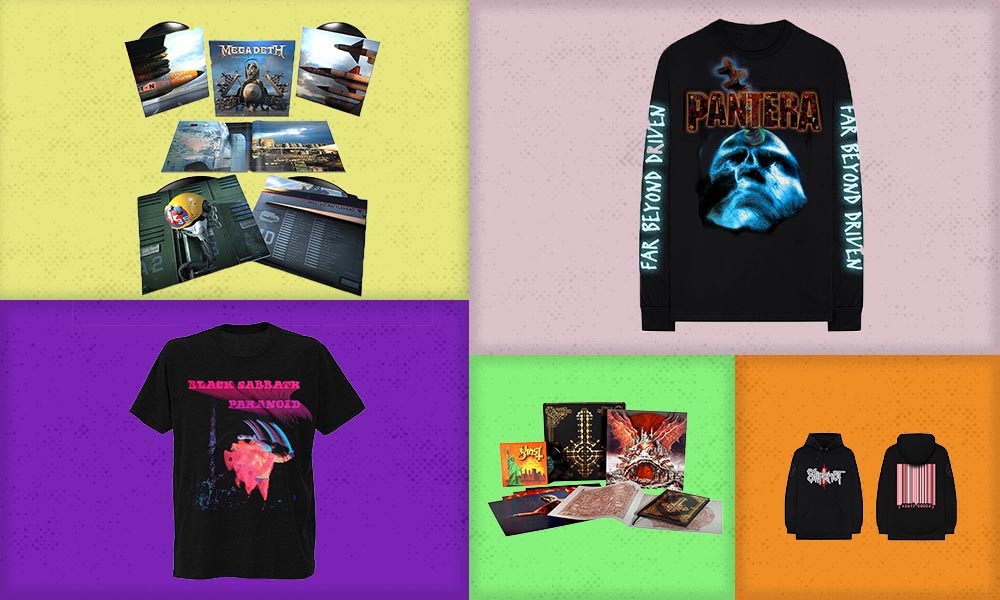 Second to a fully-paid trip aboard the KISS Kruise X, you might be stumped as to what to get the metalhead in your life. From iconic hoodies and T-shirts to splurge-worthy box sets, new releases and limited-edition reissues, the best heavy metal music gifts will have them moshing around the Christmas tree this year.
Black Sabbath: "Friday 13th – February 1970" debut album hoodie
Widely considered the first ever heavy metal album, Black Sabbath's self-titled debut album, released in 1970, remains a classic to this day. On its chest, this comfortable black pullover hoodie features a reworked picture from the album's cover, which is given a blood-red tinge and printed in a circle underneath the band's name.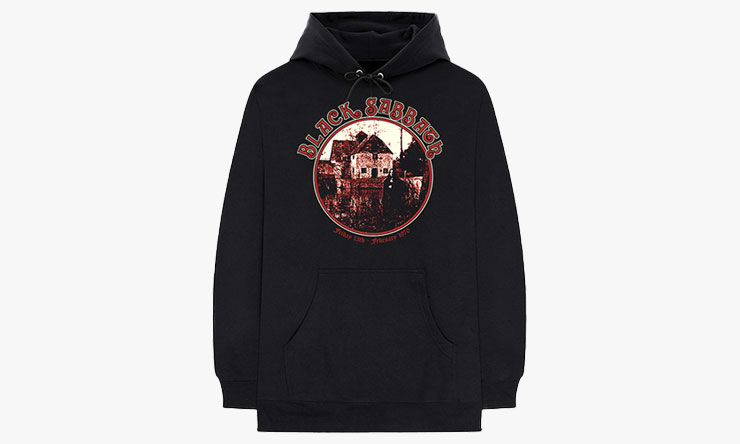 Black Sabbath: Paranoid motion T-shirt
Released less than a year after that seminal debut, Paranoid quickly confirmed the metal band as game-changers in the world of rock music. The album, which contains some of Sabbath's best-known tracks, like 'Iron Man', 'War Pigs' and 'Paranoid', is celebrated with this stylish black T-shirt, which has the album cover printed on its front.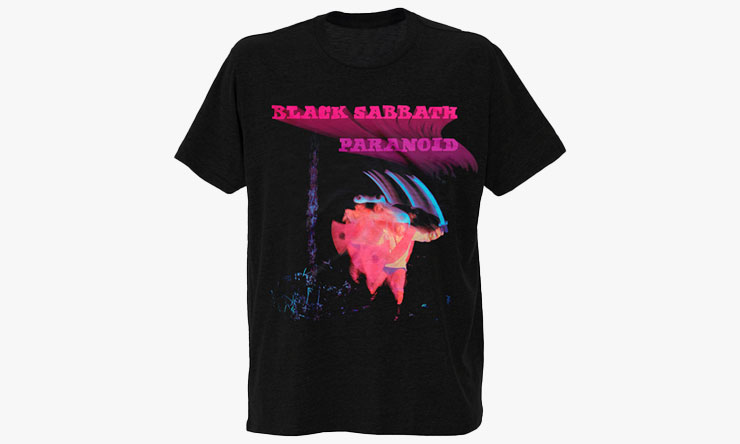 King Diamond: Fatal Portrait T-shirt
Featuring five songs that created a mini narrative between them, the debut album by King Diamond revealed a band looking to take metal to new places. This T-shirt features the album cover on its front: a burning portrait of Mrs Jane, who was haunted by the spirit of the daughter who died at her hands. Happy holidays!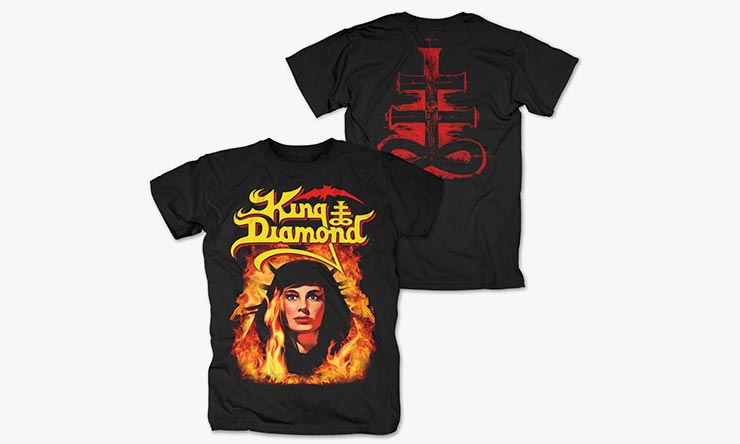 King Diamond: Abigail European tour 2019 T-shirt
King Diamond's 1987 record, Abigail, was the band's first out and out concept album, telling the story of a young couple who move into a haunted mansion. Abigail's moody cover art is printed on this 100 per cent cotton T shirt. The back of the tee bears a list of dates from King Diamond's 2019 European tour.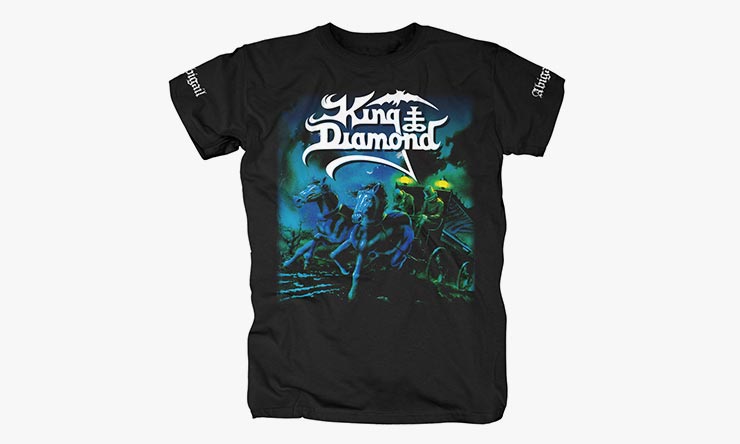 Pantera: Vulgar Display Of Power T-shirt
With the release of their sixth studio album, Vulgar Display Of Power, Pantera had established themselves as one of the leading voices in 90s heavy metal. The album cover, which bears the image of a fist punching a face, is replicated on this soft casual t-shirt. The reverse of the tee carries the phrase "STRONGER THAN ALL" in large, bold lettering.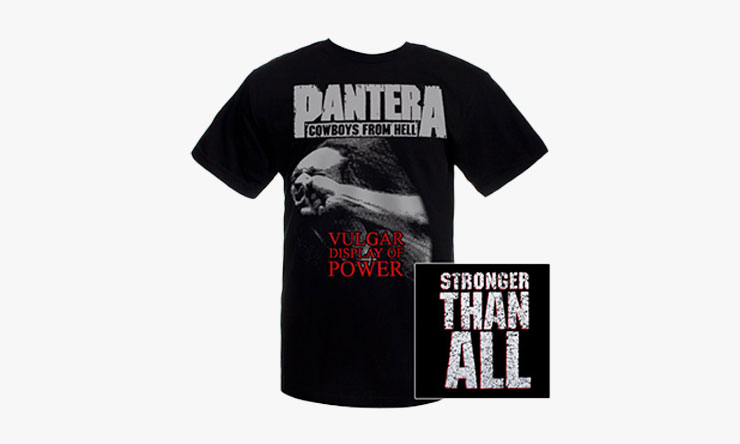 Pantera: Far Beyond Driven long-sleeved Shirt
Following on from the success of Vulgar Display Of Power, Pantera's 1994 album, Far Beyond Driven, was a huge hit for the band, becoming their fastest-selling record. This throwback long-sleeved shirt features the haunting album cover art underneath the stylised Pantera logo. The sleeves also bear the album's title in a bright font.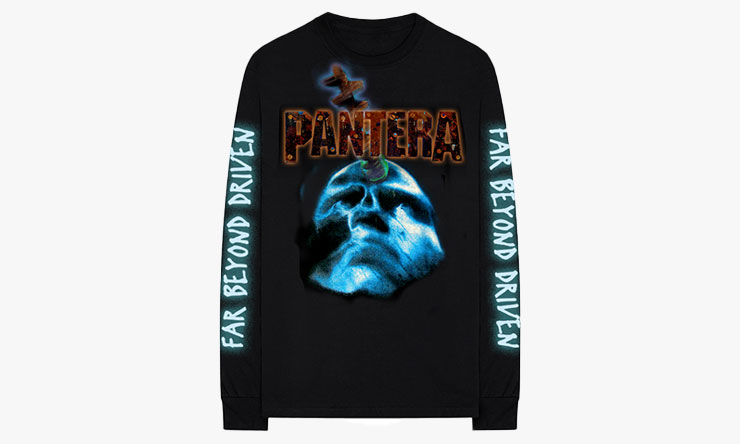 Slipknot: 20th-anniversary barcode black hoodie
Three years before the release of their debut album, Slipknot released a demo record, called Mate. Feed. Kill. Repeat., in an initial run of just 1,000 copies. This black hoodie features the band's logo on the front and an homage to this first release on the back: a stylish barcode, with the UPC number that was printed on the original demo.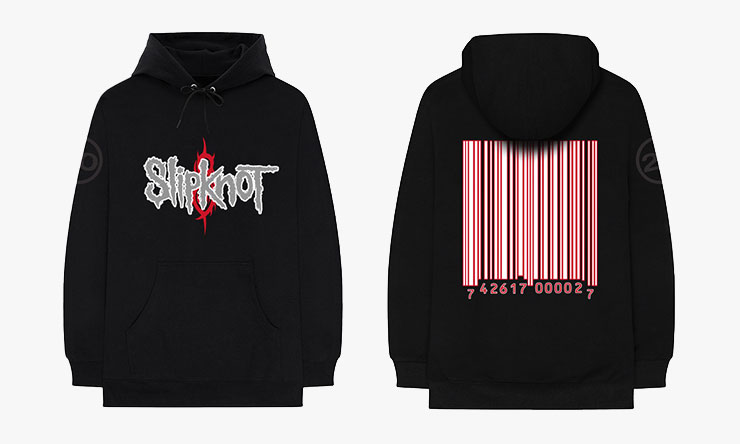 Slipknot: We Are Not Your Kind face tee
More than two decades after breaking onto the scene with their self-titled debut, Slipknot are still one of the biggest forces in heavy metal music. This comfy black T-shirt features a chilling image from their chart-topping sixth studio album, released in August 2019.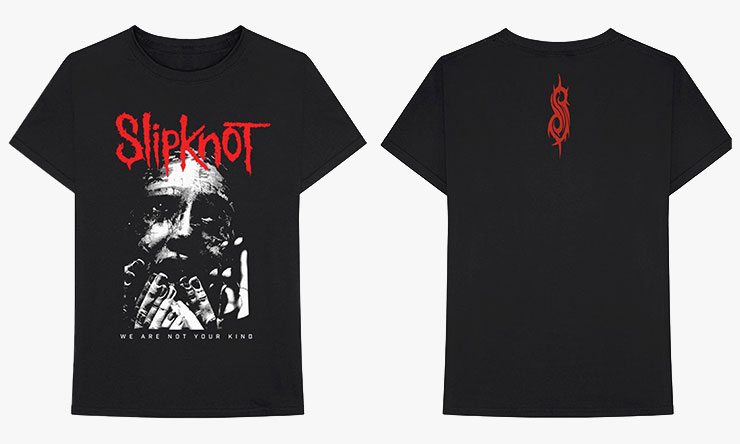 Volbeat: Rewind, Replay, Rebound tee
Danish rock outfit Volbeat put out their seventh studio album this year, Rewind, Replay, Rebound, which included guest appearances from artists as diverse as Slayer guitarist Gary Holt, Clutch singer Neil Fallon and Harlem Gospel Choir. This soft black T-shirt features a large print of this album cover on the front.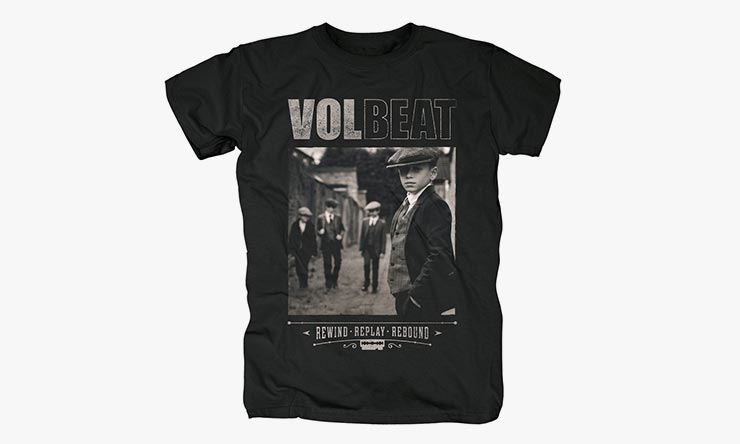 Megadeth: Warheads On Foreheads
Don't call it a "best of", this 35-track career-spanning anthology from thrash titans Megadeth represents the "most efficient weapons in the band's arsenal", according to Megadave. Perfect for the die-hard fan, or an essential primer for newcomers, it comes in 3CD and 4LP editions.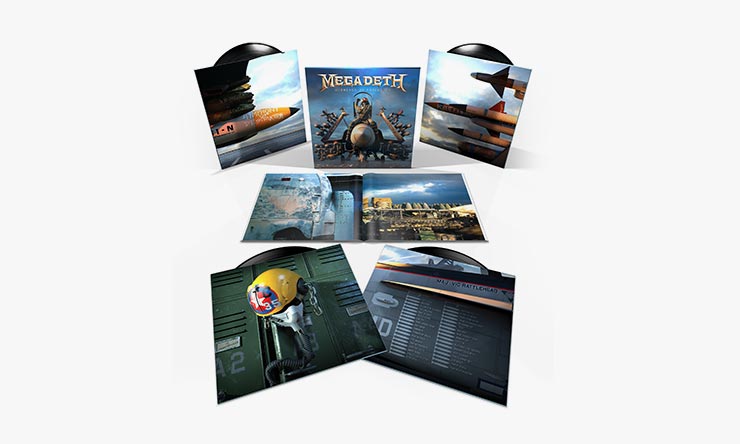 Megadeth: Unibroue Saison 13 Beer
When he's not spreading the thrash gospel, Megadeth's Dave Mustaine is partnering with acclaimed brewmasters to release a malty Saison beer in tribute to his band's 2011 album, TH1RT3EN.
Ghost: Prequelle Exalted box set
If anyone can make infectious synth-rock about the bubonic plague, it's Swedish metal veterans Ghost. Now the group have released an expanded version of their 2018 hit album, featuring a 60-page arena tour photo book, live prints, a booklet of illustrations and two previously unreleased songs all wrapped up nicely in black gator skin.
Rammstein: Rammstein
A full decade in the making, the German industrial-metal pioneers' seventh album is a firm reminder of what made them a global force to be reckoned with.
Lindemann: F&M
After dropping his band's critically-acclaimed comeback album, Rammstein frontman Till Lindemann rebooted his side project with Swedish producer and multi-instrumentalist Peter Tägtgren. With a string of propulsive singles and a Ministry remix, F&M is one of this year's most anticipated metal releases.
Airbourne: Boneshaker
Aussie rock'n'rollers Airbourne continue their audio assault with their fifth and most ambitious release, Boneshaker. With Nashville ace Dave Cobb in the producer's chair, Boneshaker is stacked with raging riffs, pounding bass and Joel O'Keeffe's earth-shaking vocals.
Metallica: Socks
For the master of sock puppets, thrash icons Metallica have teamed up with underwear purveyors Stance to createe the most metal line of socks known to man, paying tribute to the classic albums Master Of Puppets, Ride The Lightning and Kill 'Em All.
KISS: Hot In The Shade, Hotter Than Hell coloured vinyl
Seasons heatings! Wish your loved one a merry KISS-mas with two of the group's classic albums, Hotter Than Hell and Hot In The Shade, now on limited edition orange and blue vinyl, respectively.
SΔINT ΔSONIΔ: Flawed Design
Founded by Adam Gontier (Three Days Grace) and Mike Mushok (Staind), rock supergroup SΔINT ΔSONIΔ's sophomore release features new members, new collaborators and the same searing songcraft found on their debut album.
Volbeat: Rewind, Replay, Rebound
Danish rockers Volbeat continue their evolution into big, hooky radio rock behemoths on their seventh studio album. Their melding of Scandi-metal riffs with arena-sized choruses makes for repeat listens.