Best Gifts for Heavy Metal Music Fans This Christmas
Get inspired by these gift ideas for heavy metal music fans, including classics and modern masterpieces.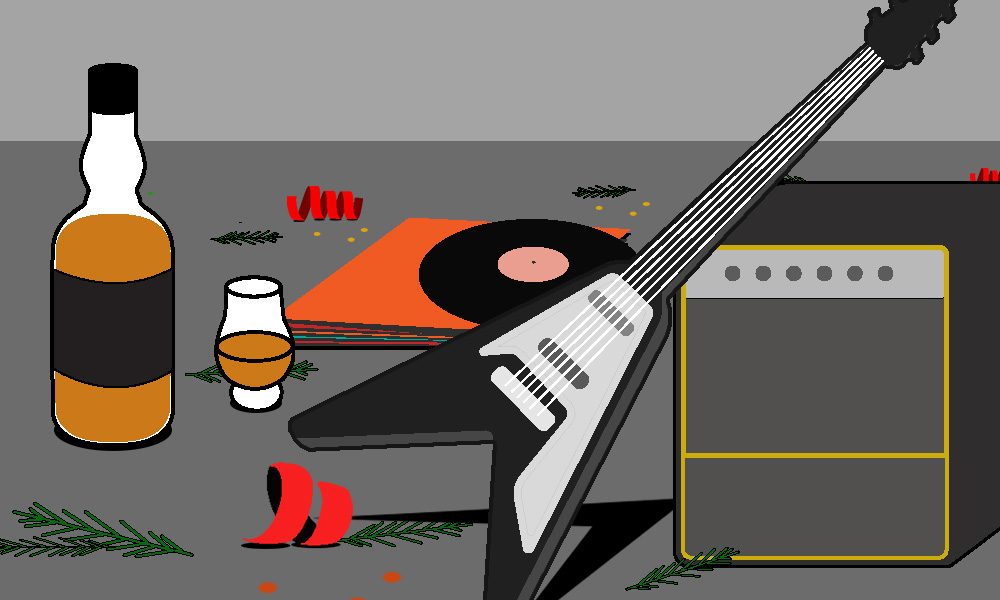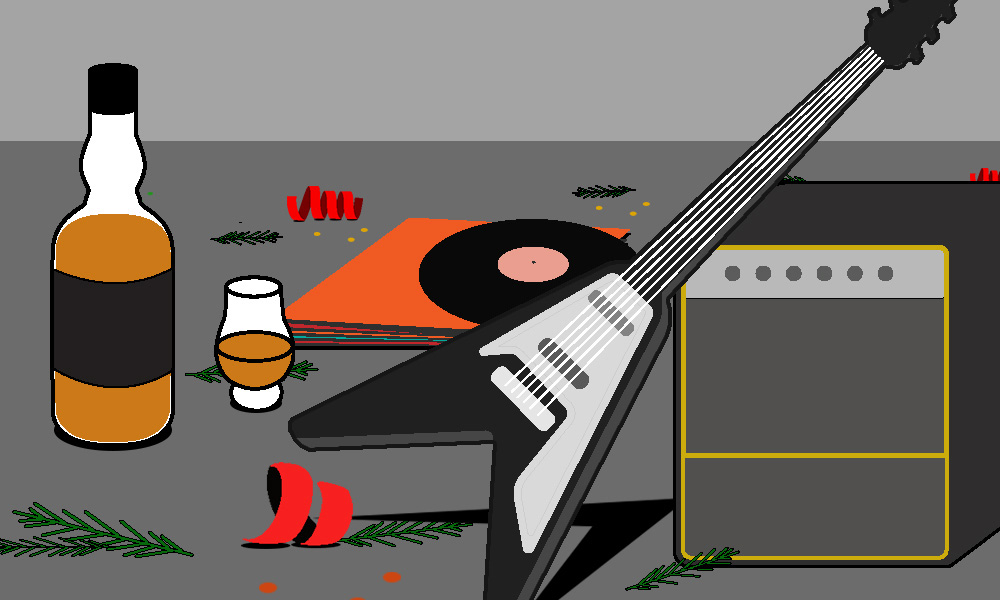 Need a Christmas gift for a heavy metal fan? We've got you covered. These are our picks for the best albums to give to metalheads this holiday season.
Guns N' Roses – Use Your Illusion Super Deluxe Edition LP + Blu-Ray Box Set
The Use Your Illusion Super Deluxe 12-LP and Blu-Ray box showcases both album covers in an anamorphic illusion. It includes 97 total tracks, 63 of which were previously unreleased. Other features for this great gift include an 100-page hardcover book with unreleased photos, memorabilia, and archival documents. Additionally, Use Your Illusion I & II are available in limited edition vinyl editions in colors like yellow, red, blue, and purple.

KISS – Creatures Of the Night 40th Anniversary Super Deluxe Edition
The Super Deluxe Edition of KISS' Creatures of the Night celebrates the iconic album's 40th birthday. Included in the box are 103 total tracks – 75 of which were previously unreleased. The gigantic new edition also includes tons of collectibles, highlighted by a "Creatures Band Press Bio Sheet," a "Creatures Tour Band" poster, two "Stage Drawings," a "The Loudest Band In The World" poster, and more.
Rush – Moving Pictures
This deluxe 5LP set of Rush's classic Moving Pictures was released in 2021 to celebrate the album's 40th anniversary. It still makes a perfect gift for any hard rock fan in your life, though. LP 1 features the original album, while LPs 2-5 feature the complete, unreleased Toronto concert from March 25, 1981. Extras include a booklet with new Hugh Syme illustrations and liner notes by Kim Thayil, Les Claypool, the late Taylor Hawkins, Bill Kelliher and Neil Sanderson.

Megadeth – The Sick, The Dying… And The Dead! Deluxe 3LP
This limited and numbered webstore 3LP edition of Megadeth's The Sick, The Dying…And The Dead! is pressed on 180-gram vinyl, features an exclusive 7-inch with "We'll Be Back," and an unreleased live performance of "The Conjuring" from 2021. It's the perfect gift for any metal fan in your life.
Sammy Hagar – Crazy Times LP
This new studio album from Sammy Hagar & The Circle features Sammy Hagar (vocals), Michael Anthony (bass), Jason Bonham (drums/percussion), and Vic Johnson (guitars). The celebrated project features the title track, "Father Time," "Funky Feng Shui," and more, and is available on standard black vinyl.

Drowning Pool – Strike A Nerve LP
Drowning Pool's seventh album, Strike A Nerve, is an excellent gift for any hard rock and metal fan in your life. On the project, the alt-metal band delivers a headbanging, whiplash-causing collection of songs.

Scorpions – Rock Believer Ltd. Black/White Deluxe 2LP
Celebrated hard rock band Scorpions' newest album Rock Believer is the perfect gift for any rock believer on your list. The album is presented on an exclusive limited black/white 2LP (180g) in a gatefold including 16 tracks.
Billy F Gibbons – Hardware: Limited Edition Picture Disc Vinyl
Hardware, available now on a limited edition picture disc, is Billy's third release as a solo artist. He compiled a group of A-listers including Matt Sorum and Austin Hanks, and headed into the California desert to record in Pioneertown. The result is a perfect gift for any hard rock fan on your list this holiday season.

Thin Lizzy – Thin Lizzy: Deluxe Reissue
Thin Lizzy's celebrated 1971 self-titled debut is a perfect gift for any hard rock fan in your life. The iconic album is now available on 180g vinyl.
Soundgarden – Superunknown
This grunge masterpiece from Soundgarden is an excellent addition to any person's vinyl collection. This digitally remastered edition of the Seattle band's 1994 album includes songs like "Black Hole Sun," "Spoonman," and "Fell on Black Days."

Guns N' Roses – Appetite For Destruction Corduroy Jacket
This black corduroy jacket is a perfect gift for any rocker. It features an embroidered Guns N' Roses patch on the front left chest and the iconic Appetite for Destruction artwork featured on the back.
KISS – Creatures Of The Night Mug
This black, 11oz mug with the KISS logo printed on one side and Creatures of the Night artwork on the other is a great gift for the coffee-drinking KISS fanatic in your life.