Best Death Metal Bands: 20 Essential Groups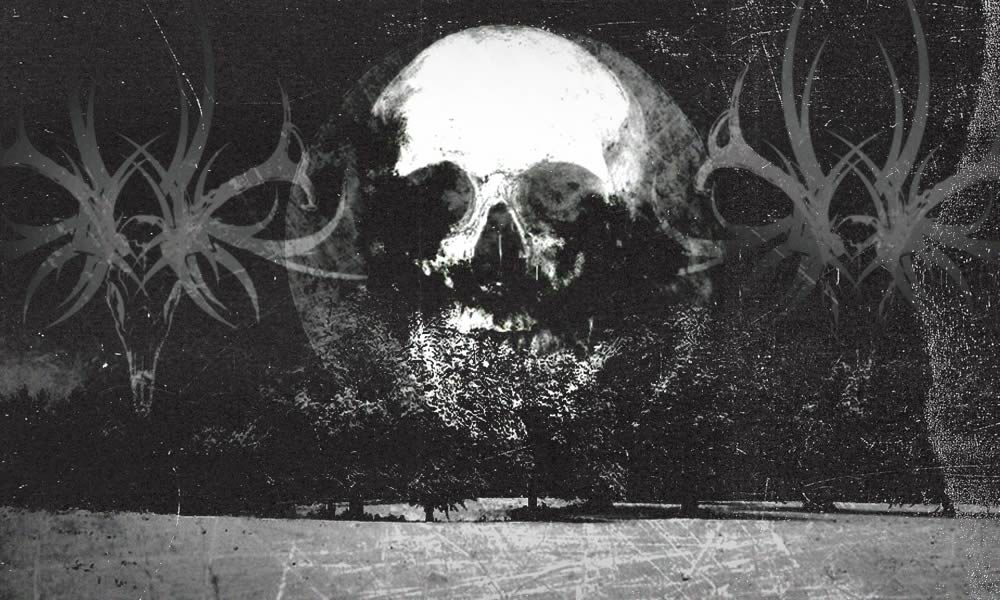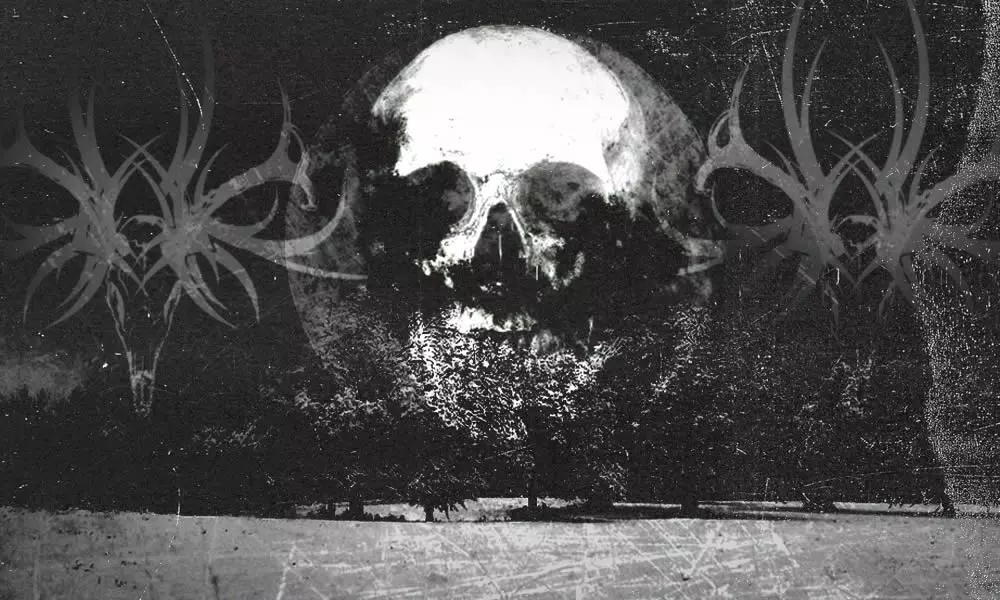 Death metal, like many genres, has made some dramatic shifts in sound over the decades – so much so that even its pioneers have been reclassified into numerous subgenres. But whether it's technical death metal, blackened death metal, melodic death metal or deathcore, its base elements remain the same. Fusing the black metal of Venom, the thrash of Slayer and the extreme metal of Celtic Frost with the street attitude of punk and gore-horror imagery, death metal continues to grow from its 80s birth. So, with their distorted, down-tuned guitars, blast beats and guttural growls, we present the 20 best death metal bands.
While you're reading, listen to our Best Death Metal Bands playlist here.
20: Thy Art Is Murder
As relative new kids on the death metal block, it's perhaps unsurprising that Sydney, Australia's Thy Art Is Murder are influenced by the modern genre. Formed in 2006 and pulling from the likes of Decapitated, Gojira and Behemoth, their extreme deathcore is a hit in their homeland and has taken them on tours around the world, proving death metal is alive and kicking.
19: The Black Dahlia Murder
Often criticised for not looking death metal enough, Michigan's The Black Dahlia Murder nevertheless draw influences from all the right places. Their melodic death metal showcases more traditional characteristics typified by bands such as Carcass and Morbid Angel. One of the most prolific death metal bands of the modern era.
18: Decapitated
Poland's Decapitated were formed around guitarist and main songwriter Wacław "Vogg" Kiełtyka and his brother, drummer Witold "Vitek" Kiełtyka in their teens, in 1996. Tragically, Vitek was killed in a tour bus crash in November 2007. After a period of grieving, Vogg reformed the band in 2009 and their technical death metal continues to be among the most significant of the 21st Century.
DECAPITATED - Kill The Cult (OFFICIAL MUSIC VIDEO)
17: Entombed
Incorporating garage rock influences into their sound, Stockholm, Sweden's Entombed pioneered a death metal subgenre that came to be known as death'n'roll. It's best exemplified on the 1993 classic Wolverine Blues, and is a sound that has been drawn from in recent years by the likes of Black Breath and Trap Them.
16: Bolt Thrower
Coventry, UK's Bolt Thrower gained attention from legendary Radio 1 DJ John Peel when he received a copy of their second demo. Perhaps one of the most enduring bands from the death metal scene, they released eight albums over 18 years, but finally disbanded after the sudden death of drummer Martin Kearns in 2015.
15: Amon Amarth
These melodic death metallers formed in Tumba, Sweden, in 1992 from the ashes of Scum. They eventually caught the attention of the mainstream media with the release of their seventh album, Twilight Of The Thunder God, in 2008. Their Norse-influenced metal remains a favourite of heavy music fans across the world.
14: Vader
Polish metallers Vader formed in 1983, and yet only released their debut album, The Ultimate Incantation, nine years later. Having run the gamut from heavy metal, through thrash and speed metal before settling on a death metal sound, they were once described to Queens Of The Stone Age's Josh Homme as "the Eagles of death metal". And a band was born.
13: Autopsy
Formed in the Bay Area of California, Autopsy were hugely influential in taking death metal to its doomy depths. They made an impression on other genre greats such as Deicide, Gorefest, Cannibal Corpse and Entombed, with their second album, Mental Funeral, cited as being particularly influential.
Autopsy - My Corpse Shall Rise (from The Tomb Within)
12: Nile
Hailing from Greenville, North Carolina, Nile bring Middle Eastern mysticism to death metal with themes inspired by Ancient Egypt. Mainman Karl Sanders leads a seemingly revolving-door line-up of supporting musicians, and yet has consistently delivered brutal technical death metal since 1993.
11: Gojira
French metallers Gojira have put a progressive spin on the death metal genre and updated it for the 21st Century. At odds with the gory themes of earlier death metal bands, however, they deliver themes of spirituality and environmentalism, inspired by the scenic beauty surrounding their hometown of Bayonne.
10: Behemoth
Though frontman Nergal would prefer his band to not be pigeonholed, Poland's Behemoth have navigated toward a more death-metal sound from their roots in black metal. Nergal faced criminal charges for tearing up a Bible in 2007, while Behemoth are forbidden from playing shows in Poznan.
9: At The Gates
Sweden's At The Gates took death metal in a more accessible direction in the early 90s, pioneering a distinct "Gothenburg sound". Their seminal album, Slaughter Of The Soul, was nominated for a Swedish Grammy in 1995, while its lead track, 'Blinded By Fear', enjoyed heavy rotation on MTV's Headbangers Ball.
8: Carcass
With roots in grindcore, Liverpool's Carcass hit on a more death metal sound with their second album, Symphonies Of Sickness, in 1989. Their fourth album, Heartwork, was released in 1993 and caught the attention of Columbia/Sony. However, tensions between band and label led to the group's demise before the album was released. They reformed in 2007.
CARCASS - No Love Lost (OFFICIAL VIDEO)
7: Suffocation
From Long Island, New York, Suffocation spearheaded the death metal movement into the 90s. Their debut album, Effigy Of The Forgotten, was recorded in Morrisound Studios – the Tampa, Florida, mecca for death metal. Its producer, Scott Burns, was the master of the death metal sound of the day.
6: Possessed
Florida may have been a fertile breeding ground for death metal in the late 80s and early 90s, but the genre originated in San Francisco's Bay Area with Possessed. Widely lauded as the first death metal band, they released two albums, Seven Churches (1985) and Beyond The Gates (1986), before disbanding, then followed up with third album, Revelations Of Oblivion, in 2019.
5: Deicide
Perhaps death metal's most notorious band, Deicide were the kings of controversy, with many of their lyrics promoting an anti-Christian message. Frontman Glen Benton famously burned an inverted cross onto his forehead and once claimed he'd commit suicide at age 33 as an anti-Jesus statement.
4: Morbid Angel
Formed in 1983, Morbid Angel's first four albums – Altars Of Madness (1989), Blessed Are The Sick (1991), Covenant (1993) and Domination (1995) – are consistently held up as death metal classics. They opened the genre up to the mainstream by signing to Warners imprint Giant records.
3: Obituary
Florida was a hotbed for death metal in the 80s, and if Death were frontrunners of the scene, Tampa's Obituary took it to a wider audience. Their 1992 album, The End Complete, is regarded as the best-selling pure death metal album of all time, with around a quarter million sales worldwide.
2: Cannibal Corpse
Cannibal Corpse's imagery is as iconic as it is horrifying. From their 1990 debut album, Eaten Back To Life, through to Butchered At Birth, Tomb Of The Mutilated and 2017's Red Before Black, they have racked up two million sales, making them death metal's biggest-selling band of all time.
Cannibal Corpse - Kill or Become (OFFICIAL VIDEO)
1: Death
Orlando, Florida metallers Death are considered the pioneers of the death metal genre, with their 1987 debut album, Scream Bloody Gore, regarded as the scene's spearhead. Mainman Chuck Schuldiner died in 2001, aged 34, but he left behind a legacy that inspired an entire genre.
Which death metal bands have we left out? Let us know below and start the debate!
Format:
UK English