Best Lana Del Rey Songs: 20 Tracks You're Born To Die For
Cinematic and bursting with emotional honesty, Lana Del Rey is one of the most compelling, original voices of her generation.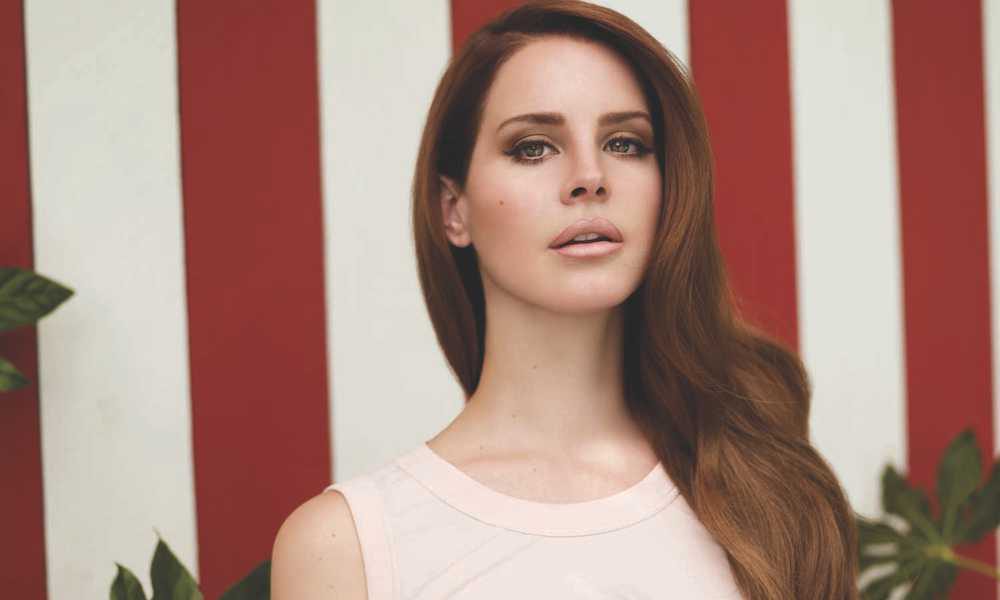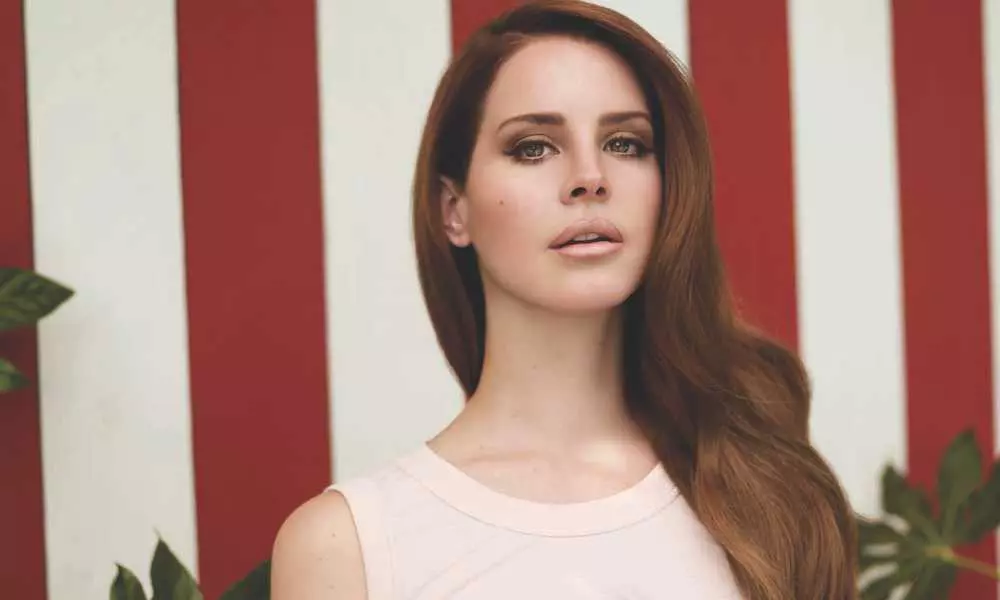 One of the most exciting musical artists to emerge in the last few decades, Lana Del Rey made her mark with a unique sound. Her cinematic songs, delivered with the throaty, deep vocals she is famous for, elevated her from a niche artist to a mainstream star in 2012, thanks to the track "Video Games." Since then, she has delivered variations on her trademark style – from darker, psychedelic-tinged tracks to lighter love songs – without ever losing sight of her roots.
Listen to the best Lana Del Rey Songs on Apple Music and Spotify.
20: Young And Beautiful (The Great Gatsby soundtrack, 2013)
Written for Baz Luhrmann's 2013 film adaptation of F Scott Fitzgerald's era-defining Jazz Age novel The Great Gatsby, "Young And Beautiful" took a different approach from much of Lana Del Rey's other work. Usually, she sings about toxic relationships and unrequited love, but, tapping into the romance of The Great Gatsby, here she delivers a beautiful message about knowing her partner will still love her, even when she is "no longer young and beautiful." Getting the opportunity to work on a blockbuster film so early in her career, just a year after her major-label debut album had been released, is a testament to Del Rey's talent.
Lana Del Rey - Young and Beautiful
19: Dealer (Blue Banisters, 2021)
A song from the 2017 sessions with Alex Turner and Miles Kane's The Last Shadow Puppets, "Dealer" begins with Kane pleading for his whereabouts to be kept secret over a sultry groove, Lana enters the picture for a near-rapped pre-chorus before totally stealing the show with a startling vocal performance in the chorus. She sounds near-hysterical and emotionally exhausted – it's utterly spellbinding. Lana described the song before its release to Jack Antonoff for Interview magazine, "I'm just screaming my head off. People don't know what it sounds like when I yell. And I do yell."
18: F__ked My Way Up To The Top (Ultraviolence, 2014)
Ironic in the same way that Ultraviolence's "Money Power Glory" is, "F__ked My Way Up To The Top" finds Lana Del Rey addressing her critics, essentially saying she knows what they think of her – and she doesn't care. It's another collaboration with Dan Heath, who also co-wrote "Blue Jeans."
Fucked My Way Up To The Top
17: Arcadia (Blue Banisters, 2021)
An elegant highlight of Blue Banisters, "Arcadia" is a beautiful ballad of defiant self-love. Arcadia describes a mythical place of refuge and simple pleasures, but it's also a city in Los Angeles. Here the New York native compares her body to LA and confirms the city's importance to her, "In Arcadia, Arcadia/All roads that lead to you as integral to me as arteries/That get the blood flowing straight to the heart of me." The sting in the tale is that Lana feels she must move on, suggesting criticism has forced a new start, "They built me up 300 feet tall just to tear me down/So I'm leavin' with nothing but laughter, and this town/Arcadia."
16: Chemtrails Over The Country Club (Chemtrails Over The Country Club, 2020)
There's a sense of foreboding looming as "Chemtrails…" progresses, it begins as a dreamlike and gauzy piano waltz before noise and distortion take hold and darkness creeps in. It mirrors the enigmatic lyric, which describes scenes from a life of privilege backdropped by chemtrails (commonly associated with conspiracy theories) streaked across the sky. Lana told Interview, "It mentions wanting so much to be normal and realizing that when you have an overactive, eccentric mind, a record like Chemtrails… is just what you're going to get."
15: Blue Banisters (Blue Banisters, 2021)
One of a number of songs on Blue Banisters that celebrates female friendship, the spectral-sounding title track appears to detail the support that Lana's friends offer in the wake of a relationship gone awry. The man in question offers to fix her "Weathervane/Give me children, take away my pain/And paint my banisters blue." By the time the chorus comes around again, those promises have fallen by the wayside but Lana has her "sisters" to repaint those banisters.
14: In My Feelings (Lust For Life, 2017)
Focusing on the aftermath of a relationship, rather than being in one, "In My Feelings" finds Lana Del Rey "Sobbin' in my cup of coffee/'Cause I fell for another loser", before exclaiming, "You wanna make the switch/Be my guest, baby." The lyrics reflect one of her guilty pleasures: coffee. As she told Complex magazine: "I must have 13 cups a day." Many fans have claimed that the "loser" she refers to is rapper G-Eazy, who Lana is said to have dated (she flashed a "G" sign with her hand before debuting the song at the Spotify launch party for Lust For Life). The same year the song came out, G-Eazy released a song called "Nothing Wrong," in which he says, "Lana think I'm crazy, and I maybe am."
13: Norman F—ing Rockwell (Norman F—ing Rockwell, 2019)
You wouldn't want to get on the wrong side of Lana. The title track and opener of her fifth album eviscerates a pretentious and naïve lover ("G–d—, man-child/You act like a kid even though you stand six foot two/Self-loathing poet, resident Laurel Canyon know-it-all/You talk to the walls when the party gets bored of you") while resigning herself to living with their flaws. The tough lyrics are in stark contrast to the music, which ushered in a new classicism to Lana's sound, all swirling, Golden Age of Hollywood strings and Carole King-esque piano lines.
12: Ultraviolence (Ultraviolence, 2014)
The title track from Lana Del Rey's third album angered some of the public, thanks to submissive lyrics such as "You're my cult leader/I love you forever." Like many of Lana's songs, there is an element of truth behind the words: she told The New York Times that she was once part of a cult, following a guru who "believed in breaking you down to build you back up again." "It sounds kind of weird," she admitted, "but that is what it's about, and having romantic feelings entwined with the idea of being led and letting go and surrendering." Aside from the slightly taboo lyrics, the song itself is one of the best on the Ultraviolence album, with a basic piano chord sequence, heavy strings, and light thumping drums behind Lana's soft, breathless voice.
Lana Del Rey - Ultraviolence
11: Mariner's Apartment Complex (Norman F—ing Rockwell, 2019)
Another NFR song that emphasizes the grit and confidence that were informing Lana's writing at this point. While she'd often painted herself as a doomy ingénue in the past, here she's formidable, a pillar of strength and a protector ("You took my sadness out of context/At the Mariner's Apartment Complex/I ain't no candle in the wind."). Aside from that obvious reference to Elton John and Bernie Taupin's 1973 tribute to Marilyn Monroe, Lana later nods to Leonard Cohen with the repeated refrain, "I'm your man." Shout outs to classic rock artists abound on NFR, as if Lana is confirming her ascendence to the pantheon of musical greats. It's all set to a suitably classic 70s singer-songwriter sound, complete with a dramatic, swooning chorus.
10: White Dress (Chemtrails Over The Country Club, 2020)
An extraordinary trip down memory lane, "White Dress" finds Lana reflecting on a time before fame, vividly describing the carefree summer evenings of her youth as she worked waitress jobs and discovered the music that made her tick. What sets "White Dress" apart is her uncanny and powerful vocal performance. "Down at the Men In Music Business Conference" (a fictional event that serves as an allegory for the music business) is a line that shouldn't work here – the syllables are too packed to properly scan – but Lana pulls off the melodic highwire act with panache, creating a sense of palpable drama.
9: Cola (Paradise, 2012)
Centered around a sugar daddy (a recurring theme in Lana Del Rey's work), the opening line of this song possibly gained more press than the music itself: "My pu__y tastes like Pepsi cola." Years after the release of the song, following accusations that producer Harvey Weinstein had sexually assaulted women in the industry, the lyric "Harvey's in the sky with diamonds and he's making me crazy" came under scrutiny. Lana told MTV News, "When I wrote that song, I suppose I had like a Harvey Weinstein/Harry Winston-type of character in mind."
8: Hope Is A Dangerous Thing For A Woman Like Me To Have – But I Have It (Norman F—ing Rockwell, 2019)
Amazingly producer Jack Antonoff (Taylor Swift, Lorde) has said that "Hope…" was recorded on the first day he and Lana worked together. It's an astonishingly intimate, hushed performance with Antonoff's nuanced piano perfectively complementing Lana's emotionally draining performance. It's more of an outpouring than a song; a seemingly autobiographical account of an artist entangled with notions of romantic despair and conflicted by the commodification of their work. And yet, after the deluge there's hope, Lana sounding at her most vulnerable as she repeats the song's title until it fades, as if it's a mantra that she doesn't quite believe yet.
7: Ride (Paradise, 2012)
The lead track from the Paradise EP was co-written with Justin Parker (who also co-wrote "Video Games" and "Born To Die") and produced by Rick Rubin, who has worked with everyone from Frank Ocean to Shakira. It came with another controversial video, this time showing Lana Del Rey with multiple love interests, among them bikers and bandana-clad older men. Directed by Anthony Mandler, who Lana has described as her directorial soulmate, the video was, according to the singer, an accurate representation of her life. Admitting to The Guardian that it could "raise a feminist eyebrow," she told electronicbeats.net, "I believe in free love and that's just how I feel. It's just my experience of being with different kinds of men and being born without a preference for a certain type of person. For me, that is my story in finding love in lots of different people, and that's been the second biggest influence in my music."
6: Blue Jeans (Born To Die, 2012)
Centered around a distinctive guitar line, punchy strings, and a hip-hop beat, "Blue Jeans" again focuses on Lana's desire to love (even if the feeling isn't reciprocated). "I will love you 'til the end of time/I would wait a million years" just about sums up her view on the purpose of life: to be in love. It's a throwback to a 50s mentality that's also reflected in her frequent references to vintage cars and the golden age of Hollywood.
Lana Del Rey - Blue Jeans
5: Summertime Sadness (Born To Die, 2012)
"Summertime Sadness" is another song centered around Lana Del Rey's romanticism. EDM dominated the charts in the early 00s, so a remix of the song by French DJ Cedric Gervais was well-timed, arguably becoming a bigger hit than the original while taking Lana to a new audience. The song's Kyle Newman-directed video was made to look like home-movie footage of Lana and a girlfriend (played by Newman's wife, the actress Jaime King) together before committing suicide.
Lana Del Rey - Summertime Sadness (Official Music Video)
4: Born To Die (Born To Die, 2012)
In classic Lana Del Rey style, "Born To Die" features the usual dejected, somber lyrics hinted at in the title. The third single from her album of the same name, it had a larger video budget than any of its predecessors – and it shows. Shot by Yoann Lemoine, the video depicts Lana sat on a throne at the Palace Of Fontainebleau, in France, flanked by two Bengal tigers. It remains one of her most breathtaking visuals.
Lana Del Rey - Born To Die
3: The Greatest (Norman F—ing Rockwell!, 2019)
Another elegiac piano ballad that ranks among her most emotionally effecting. Lana is in nostalgic mode, with references to the tragic death of Beach Boys drummer Dennis Wilson, her youth in New York, the 2018 fires in Los Angeles, and climate concerns. It feels like a song about burnout, both personal and in a wider cultural sense, which Lana addresses with the witty pay-off, "The culture is lit and I had a ball/I guess I'm burned out after all."
2: Venice B—h (Norman F—ing Rockwell!, 2019)
A near-10 minute epic that Lana envisaged as the perfect single to announce NFR, as she told Zane Lowe on Beats Radio 1, "It was funny when I played for my managers. I was like 'yeah, I think this is the single I wanna put out,' and they were like 'it's 10 minutes long, are you kidding me. It's called 'Venice B—h,' like why you do this to us? Can you make a three-minute, normal pop song' and I was like 'no, end of summer some people just wanna drive around for 10 minutes and get lost in electric guitar.'" Lana got her way and the song was released as the second single from the album. It begins with finger-picked guitar as Lana details a happy time in a relationship between headstrong artists – "You write, I tour, we make it work/You're beautiful and I'm insane/We're American-made." Around that three-minute mark things unravel into dreamy psychedelia with Lana quoting Tommy James & The Shondells' 1968 hit "Crimson & Clover" as the song ebbs and flows between stormy passages and moments of bliss, echoing a turbulent relationship.
1: Video Games (Born To Die, 2012)
This list of the best Lana Del Rey songs wouldn't be complete without referencing her debut major-label song, which broke her into the mainstream, primarily due to its music video going viral. The clip was shot and edited by Lana on her own webcam and shows her singing with pursed lips, intercut with archive footage of LA. She'd written the song in London while watching her then-boyfriend playing World Of Warcraft. It was "about this guy I'd been seeing and the way our relationship was at the time", she told NME. "It was a time in my life when I had let go of my own personal career ambitions and just enjoyed being with him at home."
Lana Del Rey - Video Games
Think we've missed one of the best Lana Del Rey songs? Let us know in the comments section.
Entries and introduction written by Sorrell Forbes and Jamie Atkins.