Best Lana Del Rey Songs: 20 Tracks You're Born To Die For
Cinematic and bursting with emotional honesty, Lana Del Rey is one of the most compelling, original voices of her generation.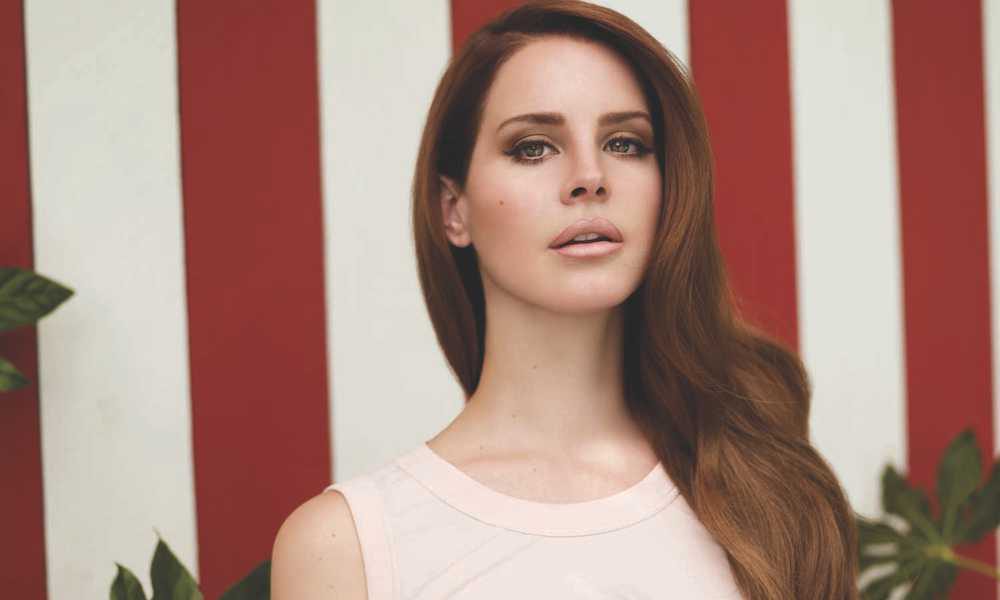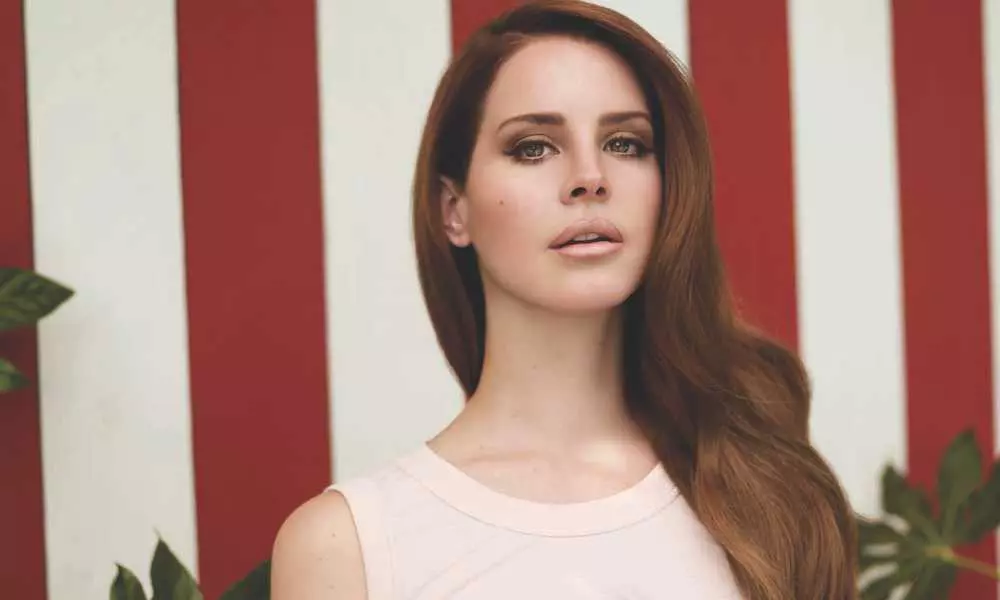 One of the most exciting musical artists to emerge in the last few decades, Lana Del Rey made her mark with a unique sound. Her cinematic songs, delivered with the throaty, deep vocals she is famous for, elevated her from a niche artist to a mainstream star in 2012, thanks to the track "Video Games." Since then, she has delivered variations on her trademark style – from darker, psychedelic-tinged tracks to lighter love songs – without ever losing sight of her roots.
Listen to the best Lana Del Rey Songs on Apple Music and Spotify.
20: Beautiful People Beautiful Problems (Lust For Life, 2017)
An extremely stripped-back song built on little more than a simple sequence of piano chords, with a string arrangement coming in before the chorus, "Beautiful People Beautiful Problems" finds Lana Del Rey working with none other than Stevie Nicks. "When I went through ideas of women that could really add something to the record, she was one we kept coming back to," Del Rey told Flaunt magazine. The highlight of the song is the Fleetwood Mac singer's distinctive vocals.
19: Young And Beautiful (The Great Gatsby soundtrack, 2013)
Written for Baz Luhrmann's 2013 film adaptation of F Scott Fitzgerald's era-defining Jazz Age novel The Great Gatsby, "Young And Beautiful" took a different approach from much of Lana Del Rey's other work. Usually, she sings about toxic relationships and unrequited love, but, tapping into the romance of The Great Gatsby, here she delivers a beautiful message about knowing her partner will still love her, even when she is "no longer young and beautiful." Getting the opportunity to work on a blockbuster film so early in her career, just a year after her major-label debut album had been released, is a testament to Del Rey's talent.
18: 13 Beaches (Lust For Life, 2017)
Known for recording her vocals live, with a hand-held microphone, in just a few takes, Lana Del Rey approached "13 Beaches" differently. "It took a lot of takes to do that," she told NME. "The mood that I needed to convey was better than what I was doing. I knew it was important that I came in straight as an arrow with that one." The result was an autobiographical song that referenced her efforts to escape the paparazzi, "stopping at 13 beaches one hot day to find one that nobody was at." Opening with a monologue from the 1962 horror film Carnival Of Souls ("I don't belong in the world, but that's what it is. Something separates me from other people. Everywhere I turn, there's something blocking my escape"), the song implies that Lana may not always feel comfortable with her fame.
17: Summer Bummer (Lust For Life, 2017)
Lust For Life marked the first time that Lana collaborated with other artists on an album. "Summer Bummer" features A$AP Rocky (who also features on the same album's "Groupie Love") and Playboi Carti. It starts with a melody being played softly on a piano, with the trap beat coming in on the chorus, and showcases some of the best production on the album. Lana told the BBC she worked with A$AP Rocky "to add a little fire, a little energy to the record."
16: Off To The Races (Born To Die, 2012)
"Off To The Races" finds Lana Del Rey using a rapping technique, rather than singing on the track. Its different feel likely stems from the fact that Lana's longtime producer Emile Haynie also shares production duties with Patrik Berger, who hadn't worked on any other songs on the Born To Die album.
15: Doin' Time (2019)
The lightest, brightest-sounding record Lana Del Rey has released to date, "Doin' Time" is a cover of a song by ska band Sublime. Despite its uncharacteristically bright sound, the lyrics are still dark as ever, with lines such as "I'd like to hold her head underwater" describing the singer's desire to torture their lover. Many musicians would change the gender to reflect their own sexual orientation; one of the best things about Lana's version, however, is the fact she retains the original point of view: "Me and my girl, we got this relationship/I love her so bad, but she treats me like s__t."
14: The Blackest Day (Honeymoon, 2015)
A slow, rock-influenced ballad with a trap drumbeat, "The Blackest Day" is the longest song on the Honeymoon album, clocking in at over six minutes. In referencing jazz singer Billie Holiday in the lyrics, Lana Del Rey is nodding to the lovelorn jazz influence on a song that deals with the fall-out of a broken relationship: "Ever since my baby went away/It's been the blackest day." Though not given a single release, "The Blackest Day" is a firm fan favorite.
13: Shades Of Cool (Ultraviolence, 2014)
You can hear the influence of Dan Auerbach on the beautifully haunting "Shades Of Cool" (and most of the Ultraviolence album; The Black Keys main man contributed guitar and production work to the record). Lana Del Rey sings in a higher pitch than usual on this song, though arguably delivers her best vocal to date, while the guitar solo on the bridge provides the most powerful moment of the track.
12: F__ked My Way Up To The Top (Ultraviolence, 2014)
Ironic in the same way that Ultraviolence's "Money Power Glory" is, "F__ked My Way Up To The Top" finds Lana Del Rey addressing her critics, essentially saying she knows what they think of her – and she doesn't care. It's another collaboration with Dan Heath, who also co-wrote "Blue Jeans."
11: High By The Beach (Honeymoon, 2015)
The first single from her fourth studio album, Honeymoon, "High By The Beach" is one of the few Lana Del Rey songs led by a synth rather than a guitar or strings. With hip-hop percussion and an almost monotone melody, which Lana sings on the chorus, it is also the most pop-sounding of all her tracks. Writing for Billboard, Jason Lipshutz claimed it's "perhaps the most radio-friendly song of [Dey Rey's] entire career." The video, shot on a hand-held camera, with little in the way of editing, was directed by British director Jake Nava, who also worked on the video for "Shades Of Cool."
10: In My Feelings (Lust For Life, 2017)
Focusing on the aftermath of a relationship, rather than being in one, "In My Feelings" finds Lana Del Rey "Sobbin' in my cup of coffee/'Cause I fell for another loser", before exclaiming, "You wanna make the switch/Be my guest, baby." The lyrics reflect one of her guilty pleasures: coffee. As she told Complex magazine: "I must have 13 cups a day." Many fans have claimed that the "loser" she refers to is rapper G-Eazy, who Lana is said to have dated (she flashed a "G" sign with her hand before debuting the song at the Spotify launch party for Lust For Life). The same year the song came out, G-Eazy released a song called "Nothing Wrong," in which he says, "Lana think I'm crazy, and I maybe am."
9: Heroin (Lust For Life, 2017)
"Heroin" references many characters associated with California, among them the metal band Mötley Crüe and convicted murderer Charles Manson ("Topanga is hot today/Manson's in the air"). Featuring some of Lana Del Rey's darkest, most graphic imagery ("Writing in blood on my walls and s__t" is a lyric that gets recycled in "hope is a dangerous thing for a woman like me to have – but i have it"), it clocks in at almost six minutes long.
8: Video Games (Born To Die, 2012)
This list of the best Lana Del Rey songs wouldn't be complete without referencing her debut major-label song, which broke her into the mainstream, primarily due to its music video going viral. The clip was shot and edited by Lana on her own webcam and shows her singing with pursed lips, intercut with archive footage of LA. She'd written the song in London while watching her then-boyfriend playing World Of Warcraft. It was "about this guy I'd been seeing and the way our relationship was at the time", she told NME. "It was a time in my life when I had let go of my own personal career ambitions and just enjoyed being with him at home."
7: Ultraviolence (Ultraviolence, 2014)
The title track from Lana Del Rey's third album angered some of the public, thanks to submissive lyrics such as "You're my cult leader/I love you forever." Like many of Lana's songs, there is an element of truth behind the words: she told The New York Times that she was once part of a cult, following a guru who "believed in breaking you down to build you back up again." "It sounds kind of weird," she admitted, "but that is what it's about, and having romantic feelings entwined with the idea of being led and letting go and surrendering." Aside from the slightly taboo lyrics, the song itself is one of the best on the Ultraviolence album, with a basic piano chord sequence, heavy strings, and light thumping drums behind Lana's soft, breathless voice.
6: Summertime Sadness (Born To Die, 2012)
"Summertime Sadness" is another song centered around Lana Del Rey's romanticism. EDM dominated the charts in the early 00s, so a remix of the song by French DJ Cedric Gervais was well-timed, arguably becoming a bigger hit than the original while taking Lana to a new audience. The song's Kyle Newman-directed video was made to look like home-movie footage of Lana and a girlfriend (played by Newman's wife, the actress Jaime King) together before committing suicide.
5: Cola (Paradise, 2012)
Centered around a sugar daddy (a recurring theme in Lana Del Rey's work), the opening line of this song possibly gained more press than the music itself: "My pu__y tastes like Pepsi cola." Years after the release of the song, following accusations that producer Harvey Weinstein had sexually assaulted women in the industry, the lyric "Harvey's in the sky with diamonds and he's making me crazy" came under scrutiny. Lana told MTV News, "When I wrote that song, I suppose I had like a Harvey Weinstein/Harry Winston-type of character in mind."
4: Ride (Paradise, 2012)
The lead track from the Paradise EP was co-written with Justin Parker (who also co-wrote "Video Games" and "Born To Die") and produced by Rick Rubin, who has worked with everyone from Frank Ocean to Shakira. It came with another controversial video, this time showing Lana Del Rey with multiple love interests, among them bikers and bandana-clad older men. Directed by Anthony Mandler, who Lana has described as her directorial soulmate, the video was, according to the singer, an accurate representation of her life. Admitting to The Guardian that it could "raise a feminist eyebrow," she told electronicbeats.net, "I believe in free love and that's just how I feel. It's just my experience of being with different kinds of men and being born without a preference for a certain type of person. For me, that is my story in finding love in lots of different people, and that's been the second biggest influence in my music."
3: West Coast (Ultraviolence, 2014)
One of Lana Del Rey's most rock-influenced songs, "West Coast" is unique in that it doesn't contain her trademark strings and uses two different tempos throughout, suddenly slowing down for the chorus. Lana, who has been sober since she was 18, told Australian radio station Triple J that the song's opening line came about when she was at a beach party and a guy said to her, "They've got a sayin': if you're not drinkin' then you're not playin'" – a line that gave her the theme for the song.
2: Blue Jeans (Born To Die, 2012)
Centered around a distinctive guitar line, punchy strings, and a hip-hop beat, "Blue Jeans" again focuses on Lana's desire to love (even if the feeling isn't reciprocated). "I will love you 'til the end of time/I would wait a million years" just about sums up her view on the purpose of life: to be in love. It's a throwback to a 50s mentality that's also reflected in her frequent references to vintage cars and the golden age of Hollywood.
1: Born To Die (Born To Die, 2012)
In classic Lana Del Rey style, "Born To Die" features the usual dejected, somber lyrics hinted at in the title. The third single from her album of the same name, it had a larger video budget than any of its predecessors – and it shows. Shot by Yoann Lemoine, the video depicts Lana sat on a throne at the Palace Of Fontainebleau, in France, flanked by two Bengal tigers. It remains one of her most breathtaking visuals.
Think we've missed one of the best Lana Del Rey songs? Let us know in the comments section.