Best Pop Music Gifts For Christmas
The best pop music gifts this year boast newly discovered treasures for classic pop fans, and the best new releases from icons in the making.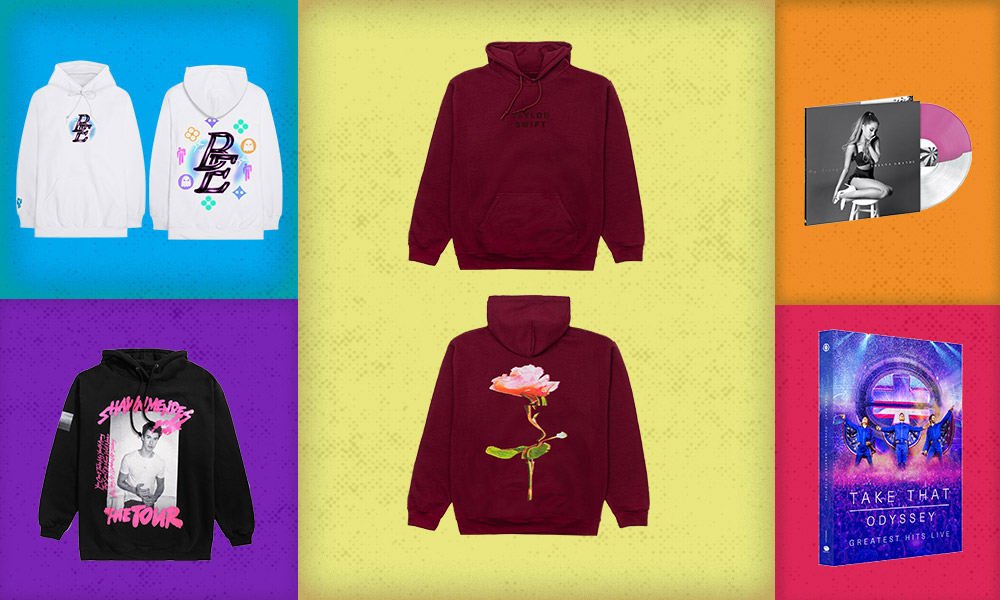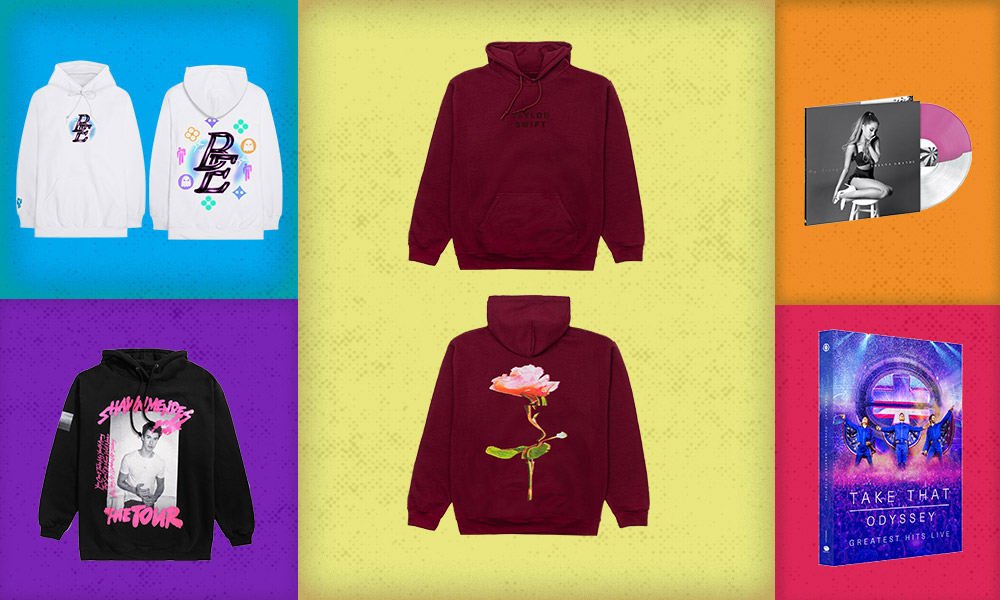 Modern pop music continues to blur boundaries between genres, fusing disparate styles together to create something unique to its own era. From reissued classics to the hottest new records of 2019, the best pop music gifts have something for every Swiftie, Arianator and Billie Eilish fan – and all points in between. And for those who want to wear their devotion on their sleeve – literally – there are some great fashion items to keep you warm this Christmas.
Ariana Grande
Staircase crewneck
The perfect way to keep warm this winter, this black Ariana Grande crewneck features a large print of the pop princess sitting on a staircase, as seen on the cover to her 2018 single 'breathin'. Printed on the sweater's arms are the title of her album from that year, sweetener, and a list of dates from Grande's acclaimed US tour.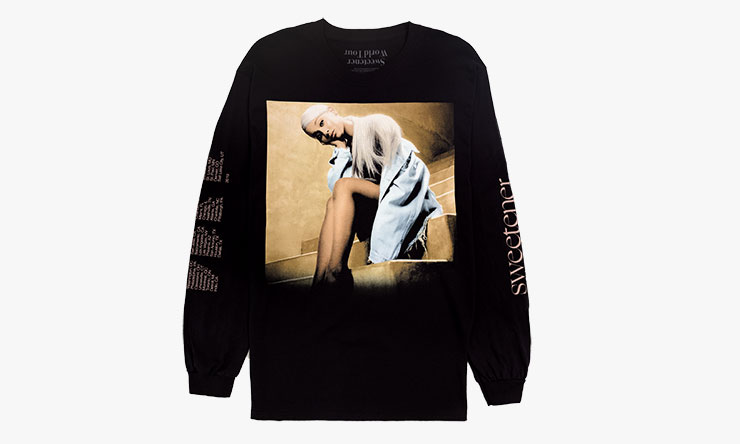 'God is a Woman' tie-dye Crewneck
'God is a Woman' became one of Ariana's signature songs when it was included on sweetener. This funky blue-and-pink crewneck sweater, coloured with a unique tie-dye design, features the song title on its front and the album tracklist on its back.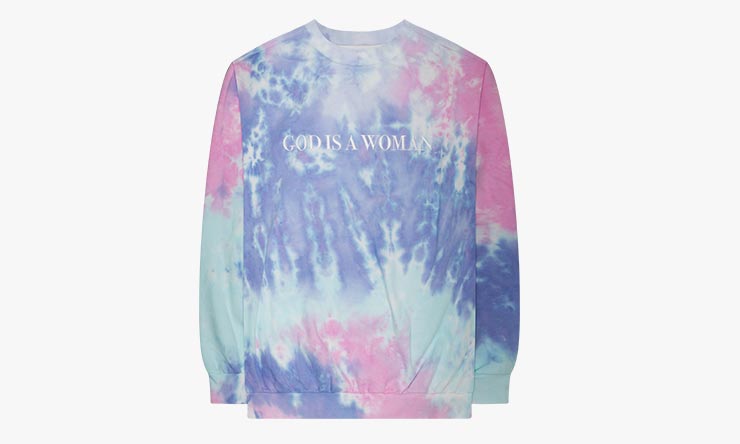 Yours Truly, My Everything, Dangerous Woman, Christmas & Chill
For the Arianators who have worn out their copies of sweetener and thank u, next, Ariana Grande's early classics are back on vinyl, including her debut, Yours Truly, her EDM-charged My Everything, her career-shifting Dangerous Woman and her holiday EP, Christmas & Chill.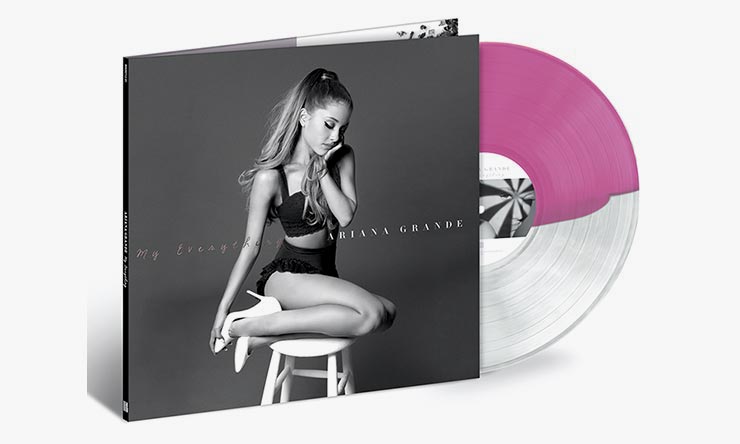 Billie Eilish
Neon green beanie
Available exclusively online, this neon green beanie features Eilish's "slouching stick figure" embroidered on the front. The singer has a large hand in designing her signature merchandise line, and this simple yet eye-catching hat is typical of Eilish's distinctive style.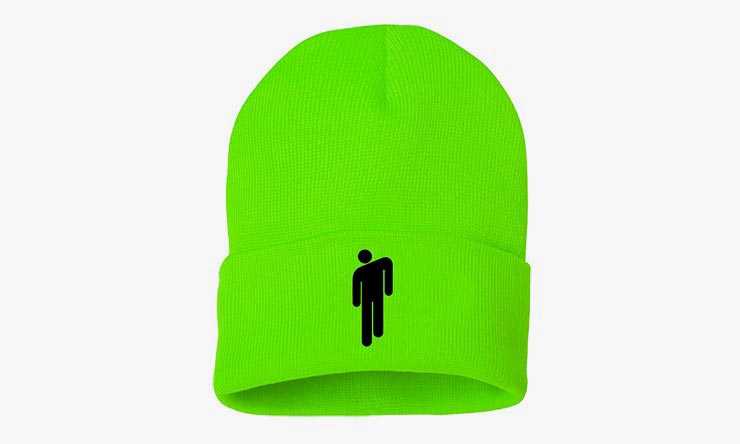 Monogram hoodie
This hoodie, produced as part of Eilish's merchandising line, Blōhsh, is back for a limited time. With the monogram "BE" screen-printed on the front, this cosy weighted hoodie is made from soft, white material.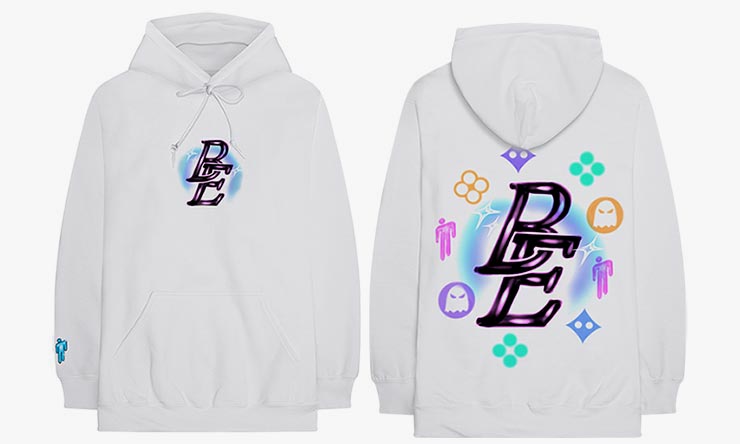 When We All Fall Asleep, Where Do We Go?
You'd have to be living under a rock to not have heard the explosive debut album from alt.pop star Billie Eilish. In the past year alone, the preternaturally talented singer has dominated the pop landscape with her No.1 hits 'bad guy' and 'bury a friend'. Where she'll go from here is anyone's guess.
Taylor Swift
Mineral wash Lover album cover long-sleeved tee
Lover was a smash hit for Taylor Swift this year, with many fans placing it among her very best work. This comfy long-sleeved T-shirt is made from 100 per cent cotton and features a black-and-white version of the brilliant Lover album artwork, and well as Swift's name printed on one of its sleeves.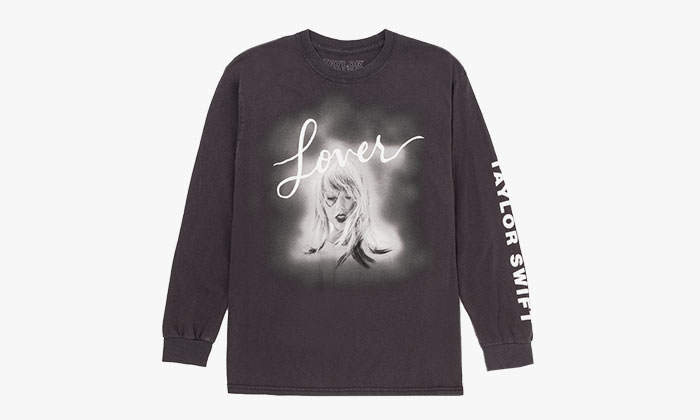 Maroon glitch flower hoodie
If you're thinking of buying flowers for your Taylor Swift-loving lover this holiday season, maybe take a look at this eye-catching maroon hoodie instead. A 50/50 cotton and polyester mix, it features a glitchy flower illustration on the back, with Swift's name om the front, in velvet-flocked lettering. Tactile!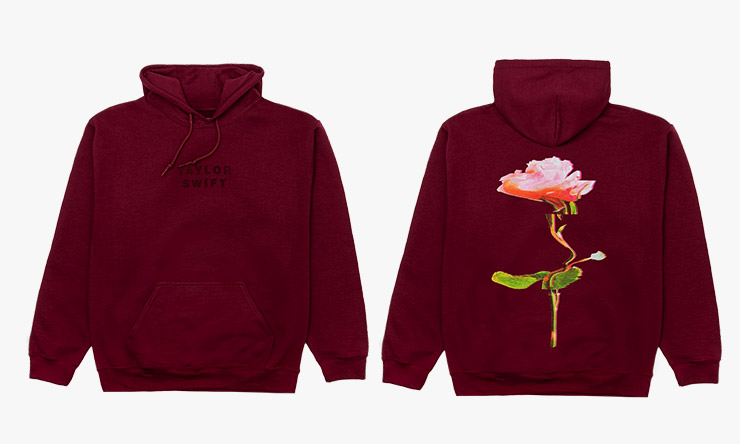 Lover
You don't have to be a Swiftie to fall in love with Lover. The sum of all the Taylor Swift albums that have come before, every era of the singer-songwriter's career is represented on this record, from teenage heartbreak to coming to terms with adulthood. A beautiful deluxe edition features a tote bag, bonus "audio memos", postcards, a phone stand and temporary tattoos.
Lady Gaga
Enigma logo hoodie
Fans of Lady Gaga have been waiting for her to release a new album since 2016's Joanne. While there's still no word on when her new record's going to drop, she has released this stylish black hoodie, which features the wavy blue logo from her Enigma show – a Las Vegas residency that spanned two years.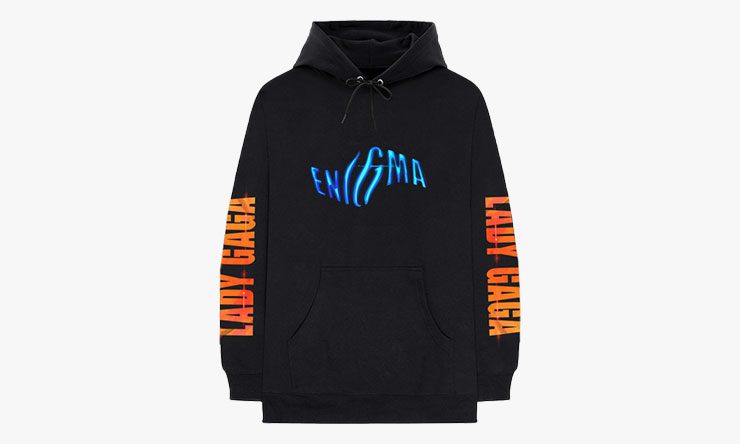 Enigma logo tee
This eye-catching green T-shirt was produced in conjunction with Lady Gaga's high-profile Las Vegas residency, dubbed Enigma. With the show's logo printed on its front, this snazzy casualwear brings a small slice of Vegas showiness to your wardrobe.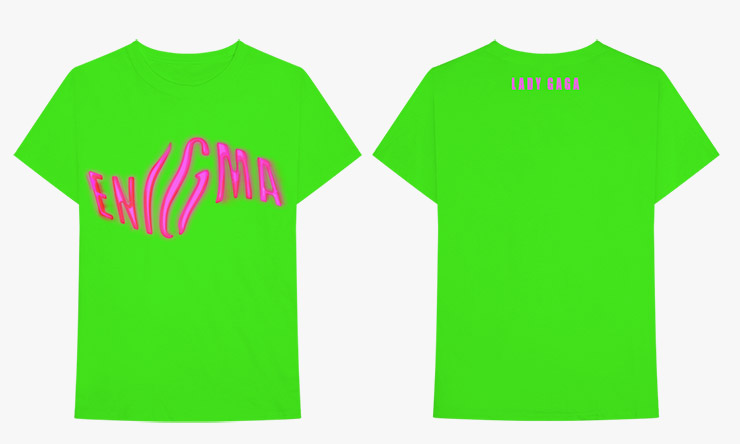 ARTPOP vinyl
Lady Gaga has always been full of surprises, and ARTPOP was her boldest statement. She's never stopped trying to shift the pop zeitgeist, and this album paired trap with EDM, pop and everything in between to make one impressive musical kaleidoscope.
Shawn Mendes
Shawn Mendes: The Tour black photo hoodie
Commemorating Shawn Mendes' recent tour, this black hoodie has a photo of the singer printed on its front, alongside lyrics from his hit song 'Youth' in a scrawled pink font. On the back of the hood, 'Youth''s song title is printed.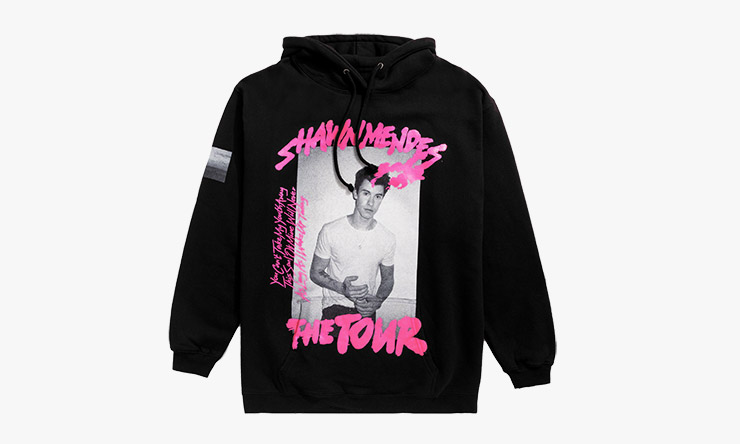 Shawn Mendes: The Tour flower T-shirt
Flowers have always held special significance for Mendes – evidenced by his "flowers in a lightbulb" tattoo. This elegant black tour T-shirt features a print of a large pink flower on its chest, and a list of locations for his 2019 tour on its back.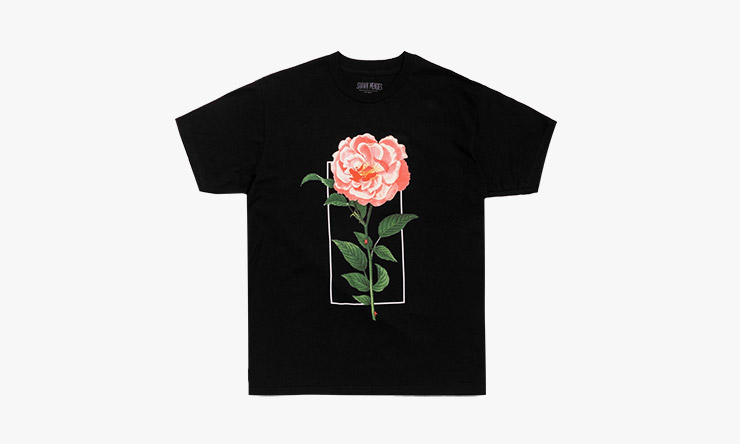 The best of the rest
Khalid: Free Spirit long-sleeved tie-dye T-shirt
Following up his hugely successful breakthrough record, American Teen, Khalid released Free Spirit earlier this year. This navy hoodie bears the album's name on its chest, with a colourful tie-dye pattern on its sleeves.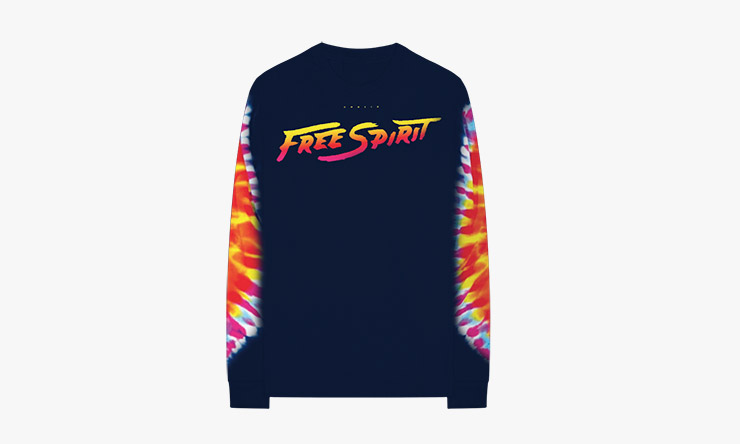 Lana Del Rey: Norman F__king Rockwell!
With her long-awaited sixth studio album, pop torch-singer Lana Del Rey created a classic. As its title implies, she offers her melodic commentary on the "American dream" and its empty promises. But don't worry, Lana still delivers woozy confessional ballads and wistful tales of her California adventures, even as the world burs around her.
Madonna: Madame X
No pop gift guide is complete without the Queen Of Pop herself, Madonna. On her 14th studio album, Madame X, the original pop chameleon inhabits another persona for a sonic trip around the world.
Jonas Brothers: Happiness Begins
Christmas came early in 2019 when Jonas Brothers reunited to deliver one of the best pop albums of the year. For their first album in nearly a decade, the sibling trio returned in full force, armed with soulful pop harmonies and infectious hits.
Jonas Brothers: Blood: A Memoir By Jonas Brothers
Along with their comeback album, Jonas Brothers' reunion was also documented on both film (Chasing Happiness) and on the page, with their collective memoir, Blood. The book chronicles their formation, phenomenal rise to fame, break-up, and subsequent reunification.
Take That: Odyssey: Greatest Hits Live
When these Manchester pop heroes played the final night of their critically acclaimed 30th-anniversary tour at Cardiff's Principality Stadium, over 45,000 fans were there to cheer them on. Celebrating three decades in music, and jam-packed with their greatest hits, that historic evening is now on DVD – with a special four-disc collector's set for the super-fan.
Rihanna: Rihanna book
Rihanna's latest "drop" is not a new album, Fenty line or a fashion show, but a 500-page "visual autobiography" that includes over 1,000 photos that chronicle the behind-the-scenes life of one of the most enigmatic pop stars in the world.
Enrique Iglesias: Greatest Hits
Light years before Daddy Yankee and Luis Fonsi had everyone bopping to 'Despacito', Enrique Iglesias broke down pop's language barriers with crossover smashes that made him the King Of Latin Pop. His remarkable run of anthemic hits – 'Bailando', 'Hero' and 'I Like It' among them – can be found on this new Greatest Hits collection.
Carly Rae Jepsen: Dedicated
Carly Rae has come a long way since her viral smash 'Call Me Maybe'. Now on her fourth studio release, she's come into her own and upped the ante with bigger songs, bigger production and bigger feelings.
Duffy: Rockferry vinyl
Duffy exploded onto the scene with her throwback neo-soul debut, Rockferry, in 2008. Vinyl feels like the natural home for songs like the Motown-inspired 'Mercy' and the gentle soul ballad Stepping Stone' – and this snow-white pressing is perfect for revisiting her seductive croon during the holidays.
KT Tunstall: KT Tunstall's Acoustic Extravaganza
Fresh off the back of Eye To The Telescope's spectacular worldwide success, Scottish singer-songwriter KT Tunstall treated her fans to an intimate performance at a local club in Edinburgh. Now her set, featuring greatest hits and B-sides of the time, comes together on one stunning red-and-yellow splatter vinyl.
Johnny Flynn: A Larum
At the crossroads of Americana and British folk, you can find singer-songwriter Johnny Flynn's 2008 album, A Larum. Joining the ranks of Laura Marling, Noah & The Whale and Mumford & Sons, Flynn matches melody to melancholy with beautiful results.
Format:
UK English