'The Soul Of A Bell': William Bell's Resounding Stax Debut Album
Combining previous single releases with covers of contemporary hits, William Bell's 'The Soul Of A Bell' album remains his definitive artistic statement.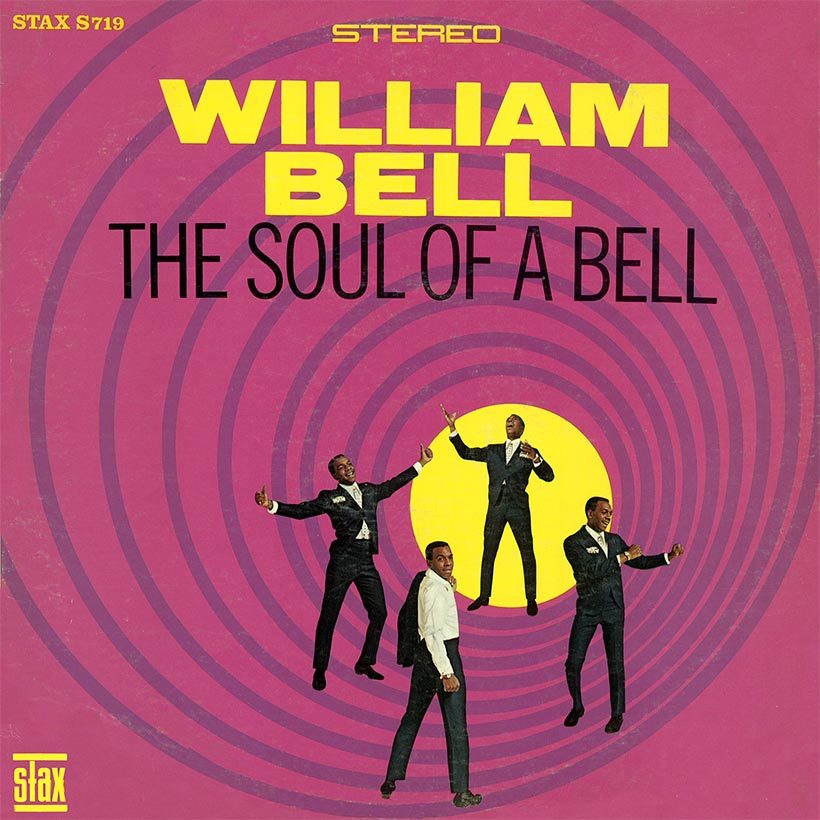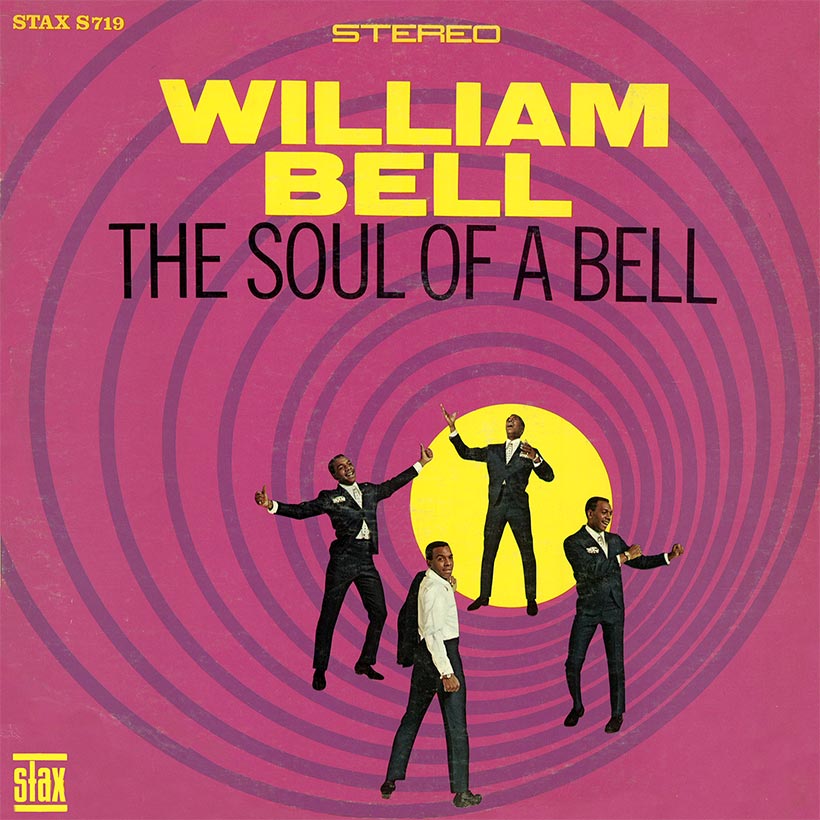 Released by Stax Records in December 1967, The Soul Of A Bell was the debut LP from noted Memphis singer-songwriter William Bell, who began his recording career 12 years earlier as a member of a vocal harmony group called The Del Rios, who cut a one-off single for the Meteor label after winning a local talent contest.
Originally born William Yarborough, Bell remained with The Del Rios until 1962, when they were offered a deal by Stax Records, then a rising Memphis-based R&B label run by siblings Jim Stewart and Estelle Axton. Impressed by Bell's talent, they offered him a solo deal and, later the same year, the singer wrote and recorded what became his debut single for Stax, "You Don't Miss Your Water." Though it wasn't able to dent the US R&B charts, this plaintive, piano-led, ballad (which Bell wrote when he was feeling homesick while working in New York) sold 200,000 copies and made No. 95 in the US pop charts.
Bell's subsequent singles during the next 12 months didn't do as well. To make matters worse, in 1963, Bell was drafted into the US army for a mandatory two-year stint. In the meantime, though, he was beginning to gain a reputation as a songwriter of note and had his songs recorded by Carla Thomas, the UK's Georgie Fame, and Otis Redding. The latter, then Stax's rising male star, recorded "You Don't Miss Your Water" on his classic 1965 LP Otis Blue.
A year after his exit from the US military, Bell had to make up for lost time and did so by debuting in the US R&B Top 30 during 1966 with "Share What You Got," followed by "Never Like This Before" a few months later. That success prompted Stax to release Bell's debut album, The Soul Of A Bell, which combined previous single releases with cover versions of then-current soul hits (as was standard practice for R&B albums at the time).
The first side of the LP focused on slower material. "Everybody Loves A Winner" – co-written by Bell with his co-producer, Booker T Jones (of Booker T & The MGs fame) – is a poignant tale of heartbreak and loneliness. "Everybody loves a winner," croons a melancholic Bell, "but when you lose, you lose alone." Its message resonated with the US public, who bought sufficient copies to push the single into the R&B Top 20 in April 1967. "You Don't Miss Your Water," recorded five years earlier, was also included on The Soul Of A Bell, alongside Bell's takes on Aretha Franklin's "Do Right Woman – Do Right Man," Otis Redding's "I've Been Loving You Too Long (To Stop Now)," Toussaint McCall's "Nothing Takes The Place Of You" and John D Loudermilk's "You Can Tell Me Goodbye."
But it was the quality of Bell's original material that underscored the singularity of his talent. "Eloise (Hang On In There)" is a brassy dancefloor stomper with an earworm of a chorus, while "Any Other Way" (released in 1962 as the follow-up single to "Don't Miss Your Water") is a passionate declaration of love on which Bell's raspy delivery is punctuated by staccato guitar chords and lively horn interjections. "Never Like This Before," driven by Steve Cropper's guitar, and "You're Just A Sweet Thing" are both bright and lively, illustrating that Bell, like labelmate Otis Redding, was comfortable with both uptempo material and romantic ballads.
Eloise (Hang On In There)
The Soul Of A Bell didn't make the US R&B albums chart, and in the UK it was issued as A Tribute To A King, taking its title from Bell's 1968 Top 20 eulogy to Otis Redding, who had died in December 1967. 1968 also witnessed Bell notch up his first US R&B Top 10 hit ("I Forgot To Be Your Lover") as well as join forces with Judy Clay for the immortal duet "Private Number." Bell left Stax in 1974 when the company went bankrupt, but continued to ply his trade at a variety of labels, including his own imprint, Wilbe.
Though decades have elapsed since The Soul Of A Bell was first released, it remains William Bell's definitive musical statement.
Listen to the best of Stax Records on Apple Music and Spotify.