'Bo Diddley's Beach Party': Bo Goes From Mississippi To Myrtle Beach
In February 1964, as his disciples The Beatles invaded America, Bo entered the UK album chart for a final time with 'Bo Diddley's Beach Party.'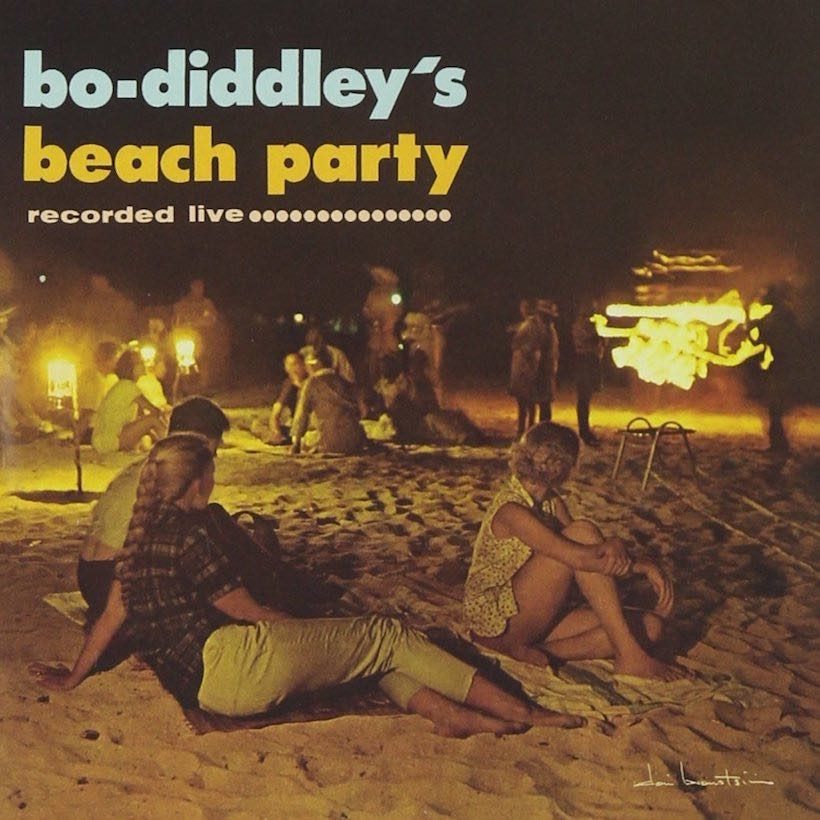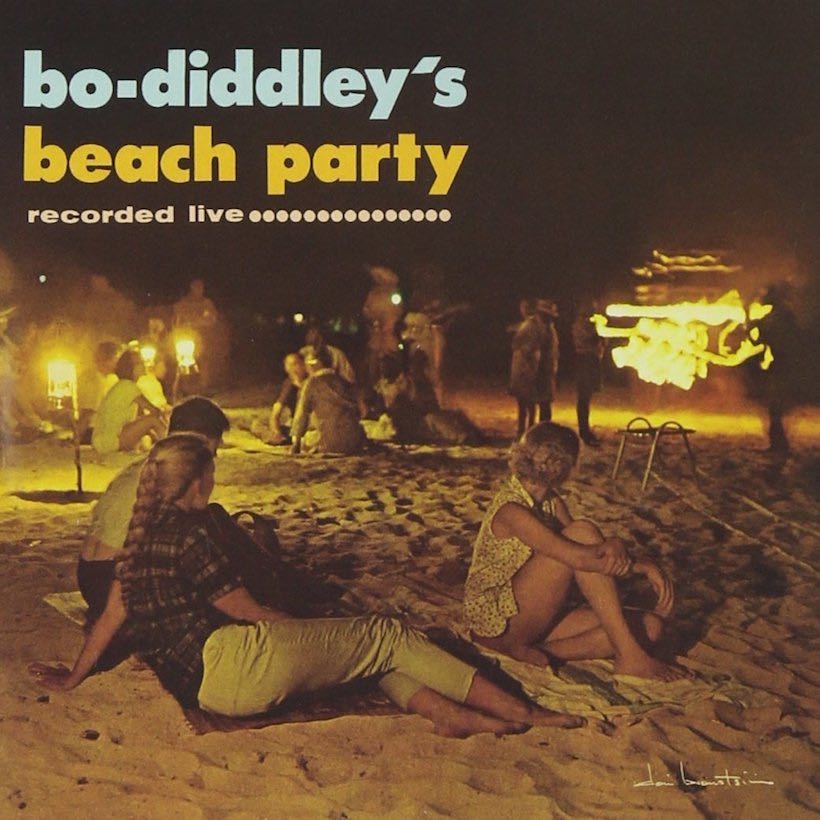 By the time The Beatles were reshaping the course of music, the fate of many of their musical forebears was uncertain at best. As a prime example, on February 15, 1964, Bo Diddley entered the UK album chart for the last time.
Diddley may have been a slightly less obvious influence on John, Paul, George, and Ringo than other formative rock'n'rollers such as Chuck Berry and Little Richard. But at The Beatles' first US conference in February 1964, after they made their first, momentous transatlantic crossing, one reporter shouted: "What are you most looking forward to seeing here in America, John?" to which Lennon replied: "Bo Diddley!"
The massively important guitar-slinger from Mississippi had managed a Top 40 UK single with "Pretty Thing" in 1963, when he also made the album chart on three occasions in less than two months. The titles, all released to British fans by Pye International, were Bo Diddley, Bo Diddley Rides Again, and Bo Diddley Is A Gunslinger, the latter a 1960 title enjoying new popularity.
Bo would make the UK singles chart again in 1965, and made two more appearances on the American album countdown in the 1970s. But it was on that mid-February day in 1964 that, only a few weeks after that triple-whammy of activity across the water, he debuted on the UK album chart for a final time, with Bo Diddley's Beach Party.
Listen to the best of Bo Diddley on Apple Music and Spotify.
The LP was a live recording of a Bo Diddley concert at the Beach Club (hence the record's title) in Myrtle Beach, South Carolina in 1963. With ten tracks in 37 minutes, it captured the frenetic excitement of his live show. It made the UK chart at No. 19, as The Beatles' chart domination continued and they held down the top two places, thanks to With The Beatles and Please Please Me. 
Beach Party went on to a very respectable six-week run in the then-Top 20 list, peaking at No.13 in early March. Diddley continued recording until 1996, but sadly would never appear on the UK album chart again.
Buy or stream Bo Diddley's Beach Party.