'Against The Wind': A Bob Seger Classic Of Ballads And Barnburners
On his bestselling album 'Against The Wind,' Bob Seger balanced thoughtful ballads with hellraising rock tunes to create a classic.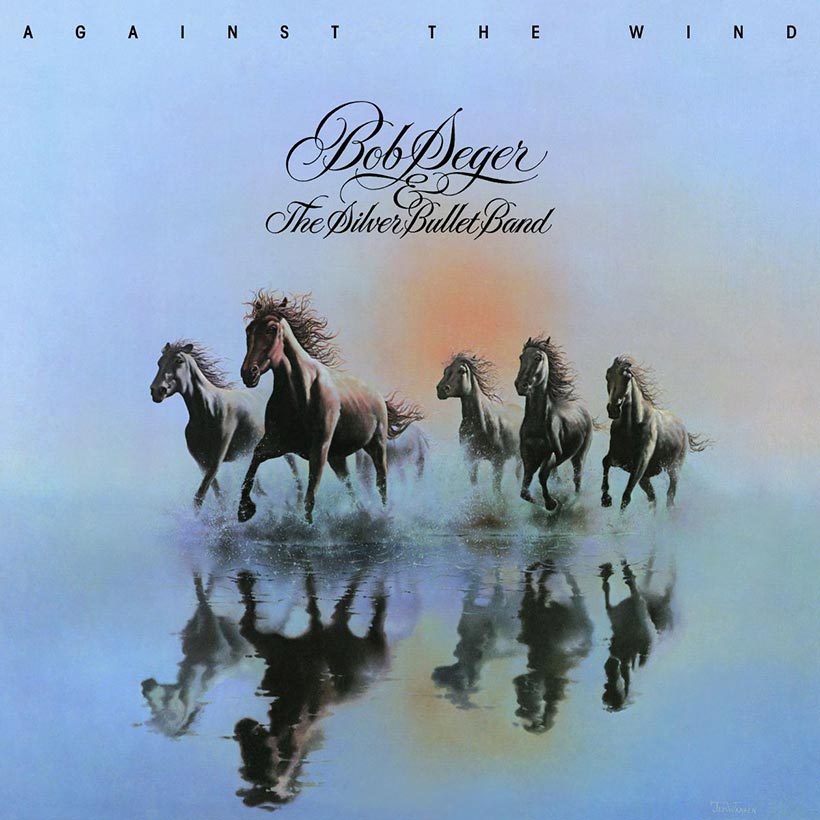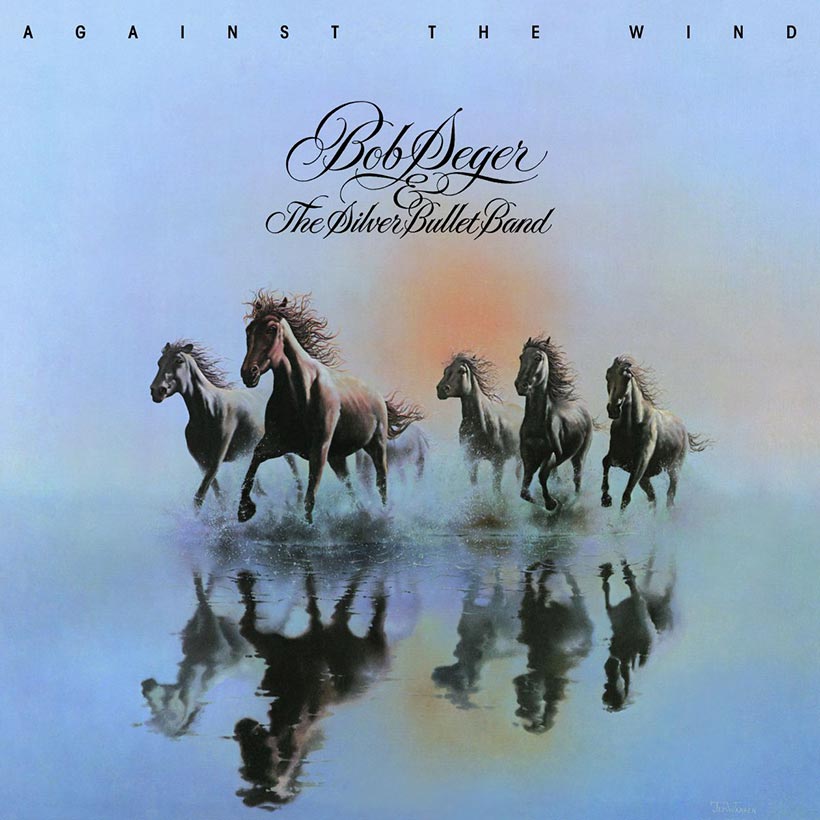 If you've only heard the hit singles on Bob Seger's Against The Wind, you probably got the wrong idea about the rest of the album. Those singles were something new for Seger, the most polished country-rock songs (or maybe just country songs) he'd yet done. First impressions were that Seger had grown up, mellowed out, and done all those things that grizzled heartland rockers weren't supposed to do – including hanging out with the Eagles and other members of the Los Angeles in-crowd. But appearances can deceive, because those impeccably crafted singles – "Fire Lake," "You'll Accomp'ny Me" and the title track – all sit alongside the most hellraising rock tunes of Seger's commercial-peak years.
Listen to Against The Wind now.
A split musical personality
At this point in his career, a split musical personality was Seger's calling card. Credit that to the ten years he spent making good albums for his homegrown fans. By the time he got to 1976's Night Moves – his commercial breakthrough and his ninth studio album – his reflective side was at least as strong as his rock'n'roll roots; thoughtful tracks like "Main Street" sat next to barnburners like "Rock And Roll Never Forgets," and FM radio loved them both. This also started his tradition of recording part of an album with session players (mostly the funky Muscle Shoals studio crew) and the others with his own Silver Bullet Band, sweetening both with guest backup singers.
Against The Wind's commercial success topped that of all Seger's previous records and it remains the bestselling album of the singer's career, despite its slightly schizophrenic tracklist. Indeed, the advance single "Fire Lake" was a minor shock when it hit the airwaves in February 1980. With its loping country groove and uncharacteristically smooth production, it sounded just like an Eagles record (and there were, indeed, three Eagles singing on it). But, of course, this was 1980: Eagles were one of the world's biggest bands, and sounding like them wasn't going to do anybody any harm. They were also returning a favor since Seger had co-written and sung backup on the recent Eagles hit "Heartache Tonight."
A trio of ballad hits
Against The Wind's title track, however, couldn't have been anybody but Seger. Lyrically and musically, it's an obvious follow-up to "Night Moves," containing one of his most quotable lines ("Wish I didn't know now what I didn't know then") and lamenting the lost youth that a not-too-ancient songwriter was feeling at 35.
Completing the trio of ballad hits is the timeless "You'll Accomp'ny Me." Arranged as a country-soul ballad, it's one of those template songs that outlines where the Nashville sound was going in the next few decades. But you could also imagine the song working equally well with a rootsier treatment. For proof, seek out the gorgeous Cajun-styled version (in French, with fiddle and accordion) that Kate and Anna McGarrigle recorded a few years later.
Seger's inner adolescent
The antidote to those three thoughtful, grown-up hits was the album's other three FM-radio hits, on which Seger's inner adolescent came out to play. This wasn't a familiar mode for him, since even the rockers on his last couple of albums had some gravitas to them, such as "Hollywood Nights" and "Fire Down Below." But Against The Wind's opener, "Horizontal Bop." is pure illicit fun, with the Silver Bullet crew doing their best Saturday-night bar-band shuffle. And that's not even the rowdiest thing on the album. "Her Strut" sports an even raunchier groove and a lyrical pun that high-school guys everywhere took to heart.
Completing the libidinous trilogy is "Betty Lou's Gettin' Out Tonight," whose lyrics are a late-50s/early-60s slice of teenage life. Betty Lou's been grounded for misbehaving, now she's free and ready to misbehave some more. The song may be more sophomoric in tone, but it allows this bunch of pros (here including ex-Manassas keyboardist Paul Harris) to rock out with uncharacteristic abandon.
On an album with six hits, only a few tracks qualify as deep cuts, but "Long Twin Silver Line" is Against The Wind's great lost rocker, a train song that evokes the deep South at every turn (it's the only rocker here that's helmed by the Muscle Shoals crew instead of Seger's Silver Bullet regulars). "No Man's Land" is the latest in a string of Seger songs that paint the rock arena as a war zone, but here the mood is even more tense than it was on "Turn The Page" and "Sunburst."
Looking to the future
The album's closing track, "Shinin' Brightly," is, of all things, an optimistic song. It was the first song Seger had written that dared suggest that life and love might just get better when your impulsive youth is over. Seger pulls out all the stops for this one, from the uplifting chord strums that open the song, to the gospel choir and the reassuring vocal interjections throughout. Alto Reed's majestic sax solo (framed by soaring Hammond organ) is one of his greatest moments, and Seger closes the track with a spontaneous, "It's gonna be OK, yeah!" He also employs some of the same vocal tricks as "Night Moves," but here he's looking to the future instead of missing the past.
Seger would continue going for depth on his next few albums. The studio follow-up The Distance evokes the downside of the relationships that Against The Wind largely celebrates – and the narratives would get even more epic. But with Against The Wind, Seger proved he could do deep thoughts and have a hell of a good time while he was at it.
Against The Wind has been reissued on vinyl, including a limited-edition blue pressing with a bonus 7." Buy it here.