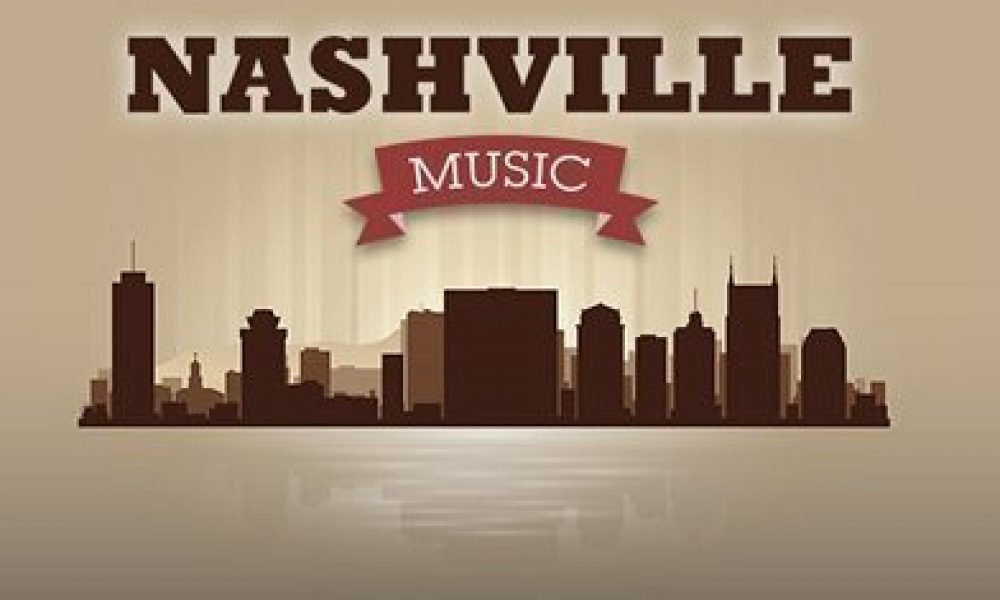 Synonymous with Nashville is Country music, it's like you can't mention one without mentioning the other. It was in 1950 that WSM-AM announcer David Cobb first used the term and it's certainly stuck. Nashville is home to the Grand Ole Opry, the Country Music Hall of Fame, clubs, honky-tonks, Opryland theme park, numerous record labels, recording studios and many musicians live in and around the city. With country music being as popular as ever and outselling almost every other genre it is a multi-billion dollar business. But what is Nashville Music? And for that matter, what is country music?
In 1927 Jimmie Rodgers, who became known as the 'Father of Country Music', was living in Asheville North Carolina when he came to the attention of Ralph Peer, a talent scout and recording engineer. Peer offered Rodgers an audition and soon after he recorded 'Blue Yodel No.1', the first of his many hit records.
Amazingly Jimmie Rodgers was not the only bone-fide country legend that auditioned for Ralph Peer in Bristol. Two women and a man, who lived a "secluded lifestyle" in Maces Springs, Virginia came along. As Peer recalled, "He's dressed in overalls and the women are country people from 'way back there. But as soon as I heard Sara's voice that was it I knew it was going to be wonderful." This was the Carter Family, A.P, his wife Sara and their sister-in-law, Maybelle. They recorded six sides and would go on to record over 300 in their 25-year career – they also spawned a dynasty.
Without the Carter Family, it is doubtful if there would have been Bluegrass, with its stars like Bill Monroe. The Carter family inspired Bob Dylan, Woody Guthrie, Doc Watson and just about everyone in country music. Maybelle's daughters Anita and June both recorded and June married Johnny Cash in 1968. June's daughter Carlene and Cash's daughter Rosanne both sang backing vocals for their parents, and this year Rosanne released her debut Blue Note Records, The River & the Thread to critical acclaim – the opening track 'A Feathers Not A Bird' is one of the songs of the year, a potential Grammy winner.
Johnny Cash got his start recording for Sam Phillips Sun Records around the same time as Elvis Presley and his early career throws into sharp focus one of the important things to remember about Country music. It's not one particular style of music, it's got many different branches but its roots are from the same brown dirt that gave us the blues. It was country people, black and white, singing about the things they knew best. Love, loss, heartbreak and heartache; sometimes with humour, sometimes with pathos but always with great sincerity.
Johnny Cash was like every other young man affected by the blues and rock'n'roll, but his music has always been rooted in the American South. Honest and passionate by the time he came to make his American Recordings albums – the first in 1994 – he was tapping into a deep well of country-influenced music that came from the heart. Honest music will always resonate and few singers have resonated like Johnny Cash – The Man in Black who always tried to walk the line.
His strong voice and an honest approach is one that is echoed in singers like George Strait, Vince Gill and Toby Keith. There are maybe a few more cowboy hats worn by these guys but essentially their music has a rich legacy that can trace itself back to Jimmie Rodgers, through Hank Williams to Johnny Cash and others.
George Strait has put 60 songs on the Country charts and even managed to outdo Conway Twitty in so doing. They even have a George Strait Day in his native Texas and he has written the soundtrack to that vast state. Try, 'All My Ex's Live In Texas' which is steeped in Western Swing, a form of country music where jazz meets country. It's from his Ocean Front Property album released in 1987. Vince Gill was in the Country rock band, Pure Prairie League and since going it alone in 1984 with Turn Me Loose he has rarely been off the country charts. While Toby Keith is among a new breed of stars who talk directly to the American heartland and whose music maybe resonates less well away from its home states, but it is well worth checking out. A good place to start? Try Hope On The Rocks, it's full of songs with killer hooks…and songs about beer!
One particular singer that can claim to have influenced more that followed than most others is Willie Nelson. The Godfather of Outlaw Country was born in Texas and at 80 years of age he's still an outlaw, but his music transcends, just like Cash's, the stereotypical definition of what we think of as Country. Just listen to Spirit, his 1996 album to 'get' Willie – if it doesn't speak to you, there's no hope for you. His ability to tell stories through deceptively simple melodies is beguiling and hell – he's never made a bad record.
Maybe it was the Carter family's success that meant that just as many women sing country music and the first genuine female superstar was Patsy Cline who recorded Willie Nelson's classic song 'Crazy' in the summer of 1961. Less than two years later she was dead, following a plane crash. Cline was the daughter of a seamstress and a blacksmith, and a singer in her local church just like so many of her contemporaries who performed – both black and white. In  1973, she became the first female solo artist inducted to the Country Music Hall of Fame and while her music is fabulous it's also her short life and manner of passing that has elevated her to legendary status.
Other women that followed all took something from Patsy. There was Dolly, Tammy, Loretta and then came Reba McEntire who is musically directly descended from Patsy Cline. Reba is often called the Modern Day Queen of Country Music and with sales in excess of 80 million records and 40 Country No.1s she's earned the right. She's honestly never made a bad record, but maybe start with Starting Over from 1995 – her version of Jimmy Webb's 'By The Time I Get To Phoenix' is so heartfelt it hurts.
Shania Twain has been making records for over two decades and while she's firmly rooted in the Nashville music tradition she is Canadian by birth. Come On Over, her 1997 album is the biggest selling album by any woman in any musical genre – ever – and is easily the best-selling country discs of all time with over 40 million satisfied customers vouching for that. Country Pop crossover she maybe, but what is Pop – it's short for popular, that's all and there are few that are more so.
Today there is a new kid on the Country Music block – Kacey Musgraves from Mineola, Texas represents a very modern phenomenon. Same Trailer Different Park her debut rightly picked up the Grammy for Best Country Album while her debut single 'Merry Go 'Round' saw her make that glorious walk again to claim the Grammy for Best Country Song; if you've never heard her then correct it immediately. The single has an incredibly catchy tune and the lyrics are just so clever. And it's got a banjo on it – how cool is that?
Country Rock was 'invented' sometime in the 1960s and the Byrds were there at the birth. Along with the Brian Jones haircuts, the Beatles Rubber Soul influenced songs there was also a fair dollop of country in their music. They came to country through American folk music, which is just what the Carter Family were singing in the 1930s. The Nitty Gritty Dirt Band like the Byrds were from California and they were more hard-line country, think The Notorious Byrd Brothers meet Jimmie Rodgers courtesy of the Grand Ole Opry and you'll be in the trailer park. If you have a hankering for Country rock then their album, Will The Circle Be Unbroken is the place to start. It's one of the genres great undiscovered gems and A.P Carter of the Family fame wrote the title track.
It was soon an expanding field as others who felt inspired by both rock and country decided they had something else to offer. One of the first among the second wave of bands was The Ozark Mountain Daredevils whose eponymous debut album in 1973 includes the classic, 'If You Wanna Get To Heaven' and the haunting 'Spaceship Orion' which together neatly define country-rock.
Maybe they were nothing to do with the 'Nashville scene' but The Mavericks led by Raul Malo were every bit as country as they are anything else, and they were signed in 1994 by MCA Nashville and released their debut, From Hell to Paradise which gained them the moniker, Alt-Country…another branch of the Nashville music tree. It included a cover of Hank Williams', 'Hey Good Lookin'.
The truth is Nashville Music, Country Music, call it what you will is everywhere. Yet still, some people want to tell you, "I don't like country music." That's a bit like saying I don't like pop music or rock music. They're maybe some kinds of Country Music that do not appeal, but there will be plenty more that does. Fans of Elvis Costello found they quite liked it when he released his country covers album, Almost Blue, naturally recorded in Nashville. Then there's Alison Krauss who since recording with Robert Plant has been 'discovered' by rock and blues fans who suddenly found they quite like Bluegrass. Check out her Now That I've Found You a collection that includes her gorgeous cover of 'When you Say Nothing at All' that was later covered by Ronan Keating.
So what's stopping you? It's time to get into Nashville Music…but just avoid those country roads…
Format:
UK English