New 'Cats' Soundtrack: A True Technicolor Production For The Big Screen
A rich, immersive soundtrack full of charisma, Andrew Lloyd Webber's classic 'Cats' is given the sharpest of makeovers, plus a new song by Taylor Swift.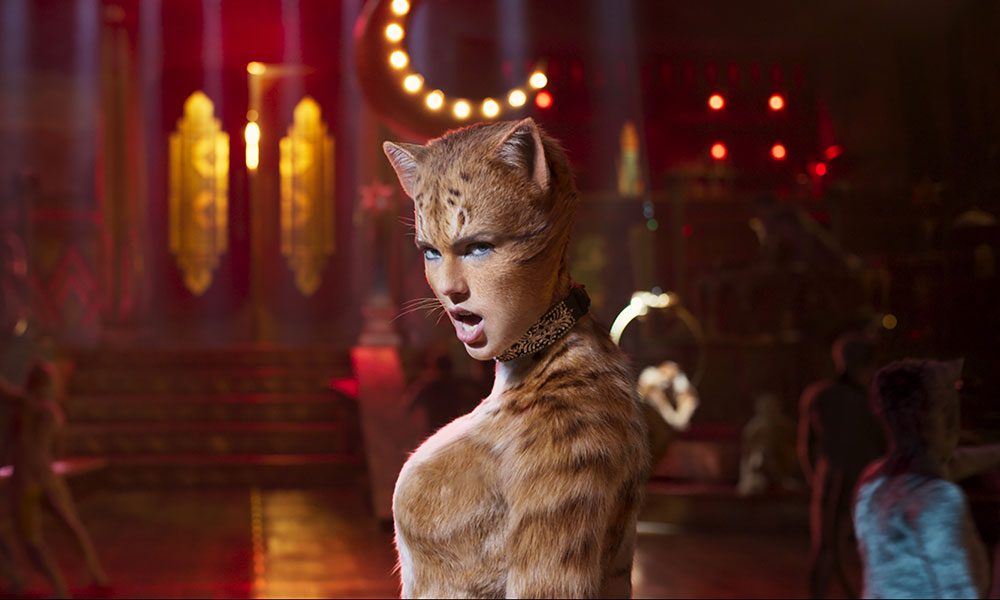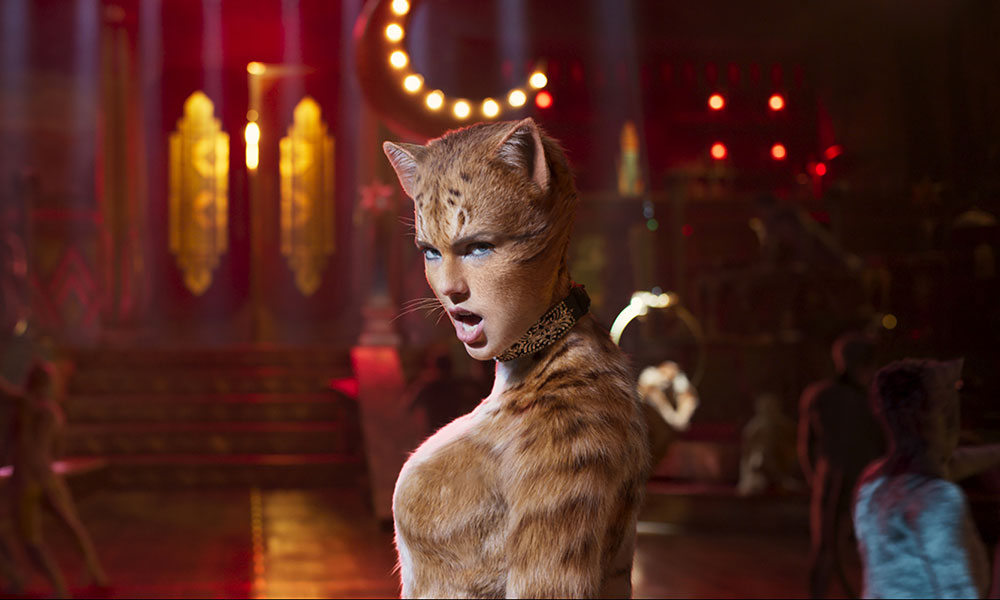 It's the tallest of orders: how do you reinvent one of the most beloved soundtracks of all time for a new generation and create a score fit for the scale and ambition of the silver screen? On the evidence of the new Cats soundtrack, issued for the movie adaptation's international opening, on December 20, it seems the answer is to tease out the emotional heart of the original and scale it up with more charm and personality than ever before.
Listen to Cats: Highlights From The Motion Picture Soundtrack on Apple Music and Spotify.
A flirtatious romp
What's apparent from the outset is that this adaptation really is a character piece, with each actor amplifying the meaning and nuance of their role with humour, energy and pathos. The score's bombastic overture sets the playful, energetic stage: it's a flirtatious romp, richer than we are familiar with, but still has more than a passing gesture to what has gone before…
And what a backstory: Cats is an odd creature. This Andrew Lloyd Webber blockbuster musical is based on a poetry collection by TS Eliot and previewed in the West End in 1981. In London it was a hit from launch, though Broadway critics took a little longer to warm to it. The public took the production to its heart, however, and Cats became one of the longest-running musicals on both sides of the Atlantic, with numerous revivals ever since.
The show's journey to Hollywood has been stop-start in nature, with a World War Two-set concept almost getting the green light in the 90s. Finally, Tom Hooper's production got off the blocks, with filming starting in late 2018 and being largely completed in spring 2019. Hooper assembled a star cast, including Judi Dench, James Corden and Ian McKellen, to bring his vision to life. Of course, the casting of Taylor Swift as Bombalurina and Jennifer Hudson as Grizabella created the loudest noise, with Taylor even drafted in to co-write a new song, "Beautiful Ghosts," and Jennifer tackling the show's indisputable standard, "Memory."
Taylor Swift - Beautiful Ghosts (From The Motion Picture "Cats" / Lyric Video)
But there's a lot more to Cats: Highlights From The Motion Picture Soundtrack than those two tracks – the former familiar to audiences across the globe since its release on November 15; the latter defined by the fondness that everyone who loves a musical has for Grizabella's towering anthem.
A top-to-toe restyling
Kicking off the set, "Jellicle Songs For Jellicle Cats" is a heady ensemble launch that simply soars with what sounds like synths bubbling underneath that tight, jaunty melody; at times its modern rework gives it an almost Eurobeat feel. It's the strong signal any first-time listener needs that this production has been fine-tuned to reach the widest of audiences.
Jellicle Songs For Jellicle Cats (From The Motion Picture Soundtrack "Cats")
Fans familiar with the London cast album, issued in 1981, or its Broadway counterpart, released a year later, will hear the orchestral score they love given a top-to-toe restyling – nothing so dramatic as to be scary or unfamiliar, but the sharpest of makeovers. Dialling up the swagger here, surprising with the gender there (Old Deuteronomy is played by Judi Dench in the film), or simply ramping up the drama (just about everywhere), this is a triumph of restoration.
"The Old Gumbie Cat," headed by Robbie Fairchild of An American In Paris fame, is once more an old-school showstopper, but the urban-styled Motown swagger on 'The Rum Tum Tugger' sees Jason Derulo throwing on a timely new coat of paint. No one will bet on this making any R&B playlists, but it's a credible refresh nonetheless. James Corden follows on from his Christmas duet alongside Kylie with "Bustopher Jones: The Cat About Town" – a comic throwback that's a great testament to the film's casting. His music-hall turn really brings the West End dandy to life.
Taylor is a triumph
While slinky duet "Mungojerrie And Rumpleteazer" is the track audiences less familiar with the musical will likely find the most confounding, "Old Deuteronomy," an homage to Judi Dench's character (and she comes in after the chorus) is brilliantly sung by Robbie Fairchild as Munkustrap. If this doesn't raise the hairs on the back of your neck, little else will.
Old Deuteronomy (From The Motion Picture Soundtrack "Cats")
We first get to hear the new song, "Beautiful Ghosts," when Royal Ballet star Francesca Hayward performs it as Victoria in her first feature film role. A feather-light, fragile take on a beautiful ballad, it was written by Taylor with Andrew Lloyd Webber, and is a worthy attempt to equal the classic "Memories.' Voters for the 77th Golden Globe Awards clearly agreed, with the track receiving a nomination for Best Original Song – Motion Picture.
"Gus The Theatre Cat" features the unmistakable voice of Ian McKellen. It's a theatrical number perfectly pitched for our most cherished thespian – a performance piece, if you like, wrapped up in a song and a gift for the veteran star.
"Skimbleshanks The Railway Cat" is the standout soaring ensemble number, and is probably destined for a great many more school performances based on this delivery. Parents: you have been warned! Then it's on to Taylor Swift's first real turn in the spotlight, "Macavity," a song whose sultry atmospherics couldn't be more different than what's come before. Its swing jazz style is like nothing Taylor has ever tackled before, and it's a triumph. Who would bet she won't be hitting those Broadway boards at some point in the future based on this? Idris Elba entering stage-left towards at the end also hints at the chemistry audiences will lap up on-screen.
Macavity (From The Motion Picture Soundtrack "Cats")
All about the anthem
The young actor Laurie Davidson does a decent job on "Mr Mistofelees" but, really, it's now all about the build to Cats' anthem. Jennifer Hudson's show-stopping "Memory," as Grizabella, is a masterpiece. What it loses in some of the original's pitched power is replaced here in its reimagining as a tender, delicate piece, with Jennifer's powerful voice weaving across a light instrumentation. Who could have imagined the track reinterpreted in such a soulful way?
"The Addressing Of Cats" finally brings out Judi Dench, who had been cast in the original theatre production but had to pull out all those years ago. As Old Deuteronomy, she breathes fresh life into this beloved and familiar role. And while Judi's voice might have lost some of its power in her advancing years, the emotional punch of her delivery here more than matches what has been lost.
The Ad-dressing Of Cats (From The Motion Picture Soundtrack "Cats")
A rich, immersive collection
Over the movie's closing credits, you'll hear Taylor's pop-vocal performance of the new song, "Beautiful Ghosts." It's is a credit to her growing confidence as a songwriter: this is a standard-in-the-making whose potential is already becoming clear. You'll recognise the classic Andrew Lloyd Webber touches, but Swift's melodic lifts and confident vocal really bring the song to life.
The megamusical carries a lot of baggage – Cats has at times been considered too hard to bring to the big screen. It requires a leap of imagination that the theatre stage somehow demands with more confidence; the sense of occasion perhaps forcing an audience to park real life in the lobby and let the spectacle run riot. On this new musical interpretation, we're treated to something as bold: a rich, immersive collection where the charisma of the cast and a tight, fresh take on some of musical-theatre's best-loved songs lets the story soar and insists on your attention.
There's much to love in those classic cast recordings, but this is the true Technicolor production: a spectacle where the music somehow reveals more than you could possibly imagine.
Cats: Highlights From The Motion Picture Soundtrack can be bought here.
Format:
UK English