'We're All Alright!' An Understatement For Cheap Trick
'We're All Alright!' captured Cheap Trick on sparkling form, touting an enviably radio-friendly, age-defying record comparable with their finest albums.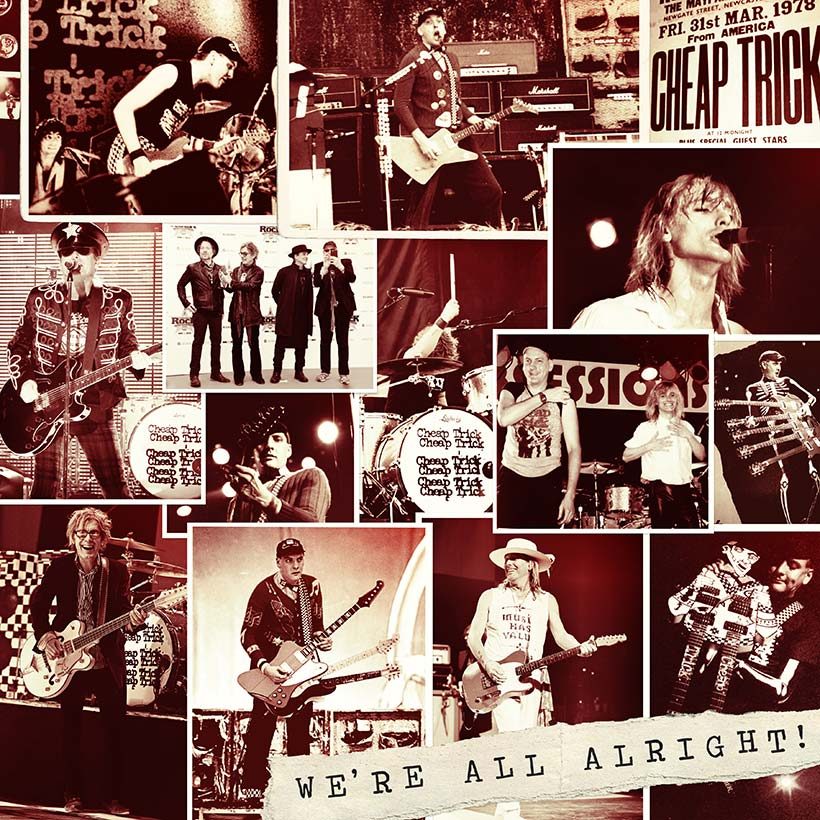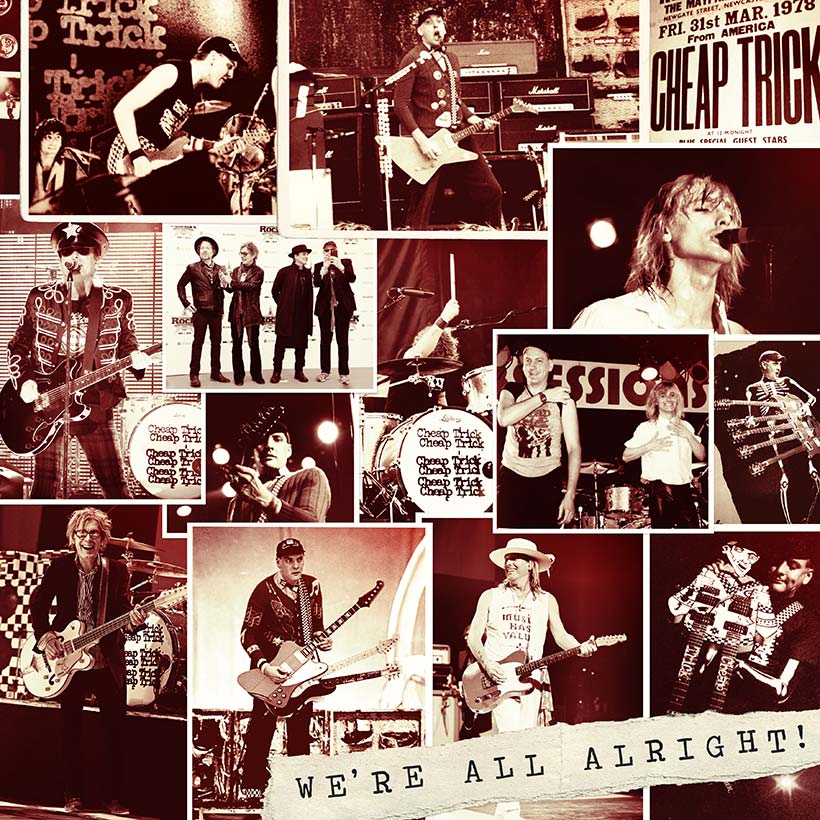 As a transcendent live act, Cheap Trick's reputation remains unsurpassed. Since the late 70s, they've sold out US arenas virtually on an annual basis, while the Japanese rock press regularly refers to them as the "American Beatles." Taking all this into account, maybe it's no surprise that the veteran Illinois quartet's signature opus is their multi-million-selling Cheap Trick At Budokan, from 1979: one of the truly great live albums and the disc which established them as one of rock's major players. Yet while Cheap Trick have always been reliably great on the boards, it mustn't be forgotten that they've also amassed a formidable catalogue of studio albums, with titles such Dream Police and the George Martin-produced All Shook Up ranking among their most coveted. And their latest, We're All Alright!, looks set to enter that lofty company.
Listen to Cheap Trick's We're All Alright! right now.
Cheap Trick have enjoyed a well-deserved resurgence in recent years. Named in honor of their hometown, 2006's Rockford featured an enviable cache of songs, among them "If It Takes A Lifetime" and the Linda Perry-assisted "Perfect Stranger," while 2009's critically lauded The Latest included a pulverizing cover of Slade's "When The Lights Are Out."
The band's induction into the Rock And Roll Hall Of Fame coincided with their 17th studio album, Bang, Zoom, Crazy… Hello, issued by Big Machine in April 2016. Showcasing Cheap Trick at their dextrous best, that record mixed diamond-hard rockers ("No Direction Home") with sumptuous pop ("The Sun Never Sets") and even threw in a dancefloor-friendly cover of Dobie Gray's Northern soul hit "The In Crowd." Enjoying sustained critical acclaim, the album rewarded the band with their first Billboard Top 40 success since 1988's Lap Of Luxury.
Cheap Trick's stock has been on the rise ever since, with their evergreen 1978 hit "Surrender" featuring on the soundtrack to the smash hit movie Guardians Of The Galaxy 2, and the June 16, 2017 release of We're All Alright! While the preceding Bang, Zoom, Crazy… Hello was always going to take some beating, Rick Nielsen and company have clearly risen to the challenge of following it up.
Co-produced by Julian Raymond (Glen Campbell, Fleetwood Mac), We're All Alright! again captured Nielsen's reinvigorated crew on sparkling form, touting an enviably radio-friendly, age-defying record comparable with the band's legend-enshrining titles from the late 70s and early 80s.
Riding high on swaggering, glam-imbued riffs and provoking one of Robin Zander's earthiest, gut-level vocals, opener "You Got It Going On" is vintage Trick, delivering a whopping, fist-punching chorus within seconds and goading Nielsen into letting fly with a vicious, Keef-esque solo. It's great, but it's merely the first of a series of quality, high-octane anthems which also includes the arrogant, strutting "Brand New Name On An Old Tattoo," the Who-esque power play of "Like A Fly" and the album's attention-grabbing lead single "Long Time Coming."
Elsewhere, Cheap Trick again prove their versatility and verve on tracks such as "Floating Down," which adroitly morphs from its initial dreamy acoustic premise to a full-on power ballad, and the slow-burning "The Rest Of My Life," which is tinged with subtle flecks of Revolver-esque psychedelia. Continuing in a similar vein is the band's faithful, if muscular cover of The Move's 1969 hit "Blackberry Way," while "She's Alright" – an affectionate tribute to a kind-hearted good-time girl – is a spangly pop gem with multi-layered Nielsen guitars. The smoldering (and surely rhetorically titled) "If You Still Want My Love" completes this spirited, sure-footed rock'n'roll record, which can only prolong Cheap Trick's ongoing season in the sun.