Pillar Stone: Clyde Stubblefield, James Brown's 'Funky Drummer'
Stubblefield joined the Godfather's band in 1965 and became one of his two drummers of choice into the early 1970s.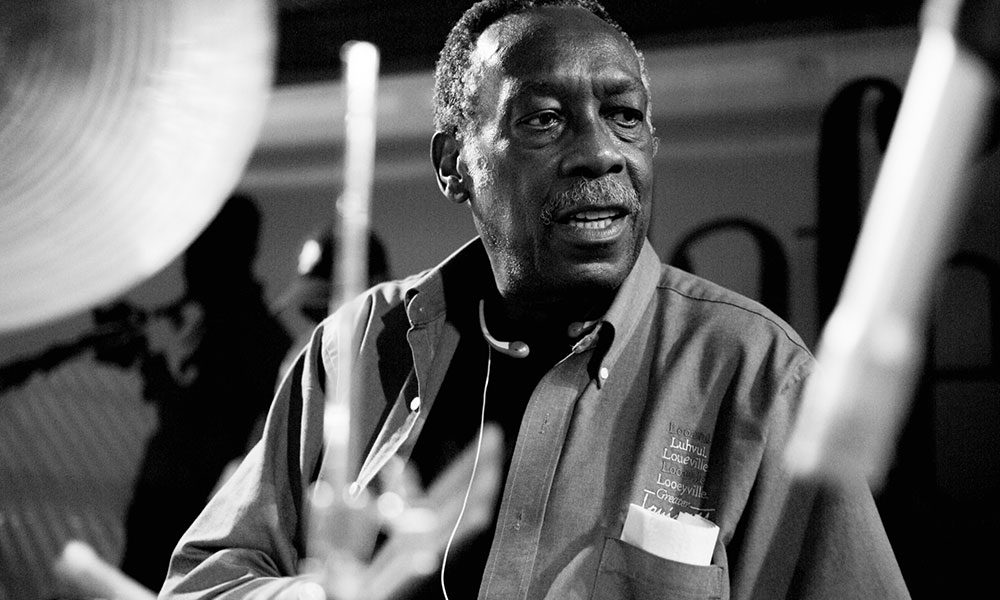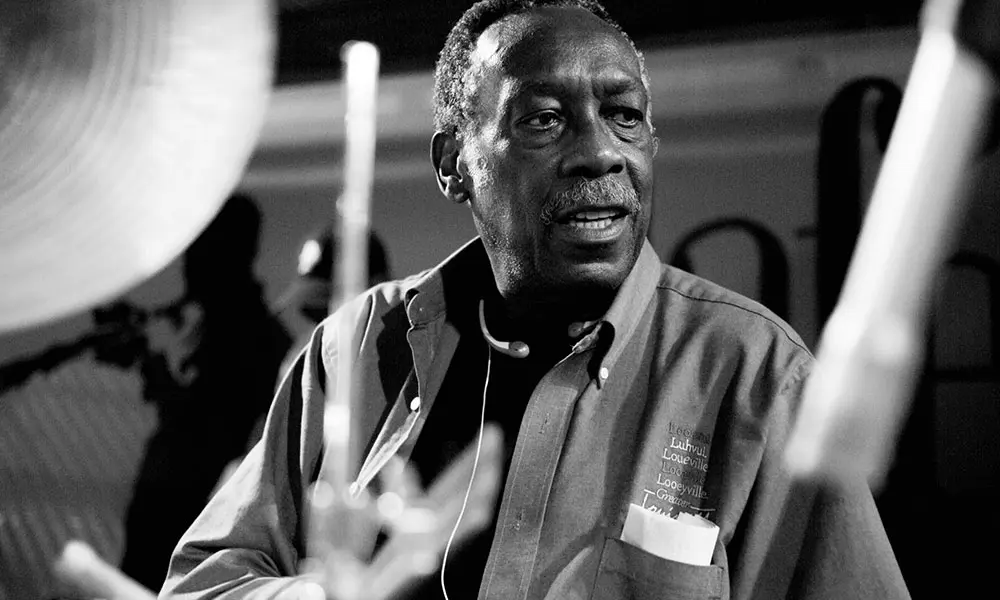 Clyde Stubblefield was the man who played drums with James Brown during some of his most celebrated years and created the endlessly-sampled break on 1970's "Funky Drummer."
When he died on February 18, 2017 of kidney failure, at 73, his fellow member of Brown's band and later funk figurehead Bootsy Collins wrote on Facebook: "We lost another Pillar Stone that held up the Foundation of Funk. Mr. Clyde Stubblefield has left our frequency. I am lost for words & Rythme [sic] right now. Dang Clyde! U taught me so much as I stood their watchin' over u & Jabo while keepin' one eye on the Godfather. We all loved U so much."
Ironically, among the many Brown classics on which Stubblefield played, "Funky Drummer" was not one of the Godfather of Soul's biggest hits, reaching No.20 on the R&B chart and only No.51 pop. But it went on, effectively, to create the hip-hop breakbeat, sampled more than a thousand times on such staples as Public Enemy's "Fight The Power," LL Cool J's "Mama Said Knock You Out," and, often, in the pop world, on such hits as George Michael's "Freedom '90." Public Enemy wrote on Twitter: "R.I.P. to the 'funky drummer' – Clyde Stubblefield – from the entire PE family."
Stubblefield was born in Chattanooga, Tennessee, on April 18, 1943, and was a professional drummer even in his teens. He joined Brown's band in 1965 and became one of the soul legend's two drummers of choice into the early 1970s, along with John "Jabo" Starks. Clyde played on such enduring tracks by Brown as "Cold Sweat," "There Was A Time," "Say It Loud – I'm Black And I'm Proud," and "Get Up (I Feel Like Being A Sex Machine)."
He subsequently worked with countless other musicians, releasing his first solo album The Revenge of the Funky Drummer in 1997 and recording in the early 2000s with Starks as the Funkmasters. In 2008, with another Brown bandmate, trombonist Fred Wesley, he released Funk For Your Ass.
"People use my drum patterns on a lot of these songs," Stubblefield said in an interview with the New York Times in 2011. "They never gave me credit, never paid me. It didn't bug me or disturb me, but I think it's disrespectful not to pay people for what they use."
Listen to the best of James Brown on Apple Music and Spotify.