'Comin' Your Way': Affirming Stanley Turrentine's Genius
Left on the shelf for almost two decades, 'Comin' Your Way' eventually offered a vivid snapshot of the soul jazz style at the peak of its popularity.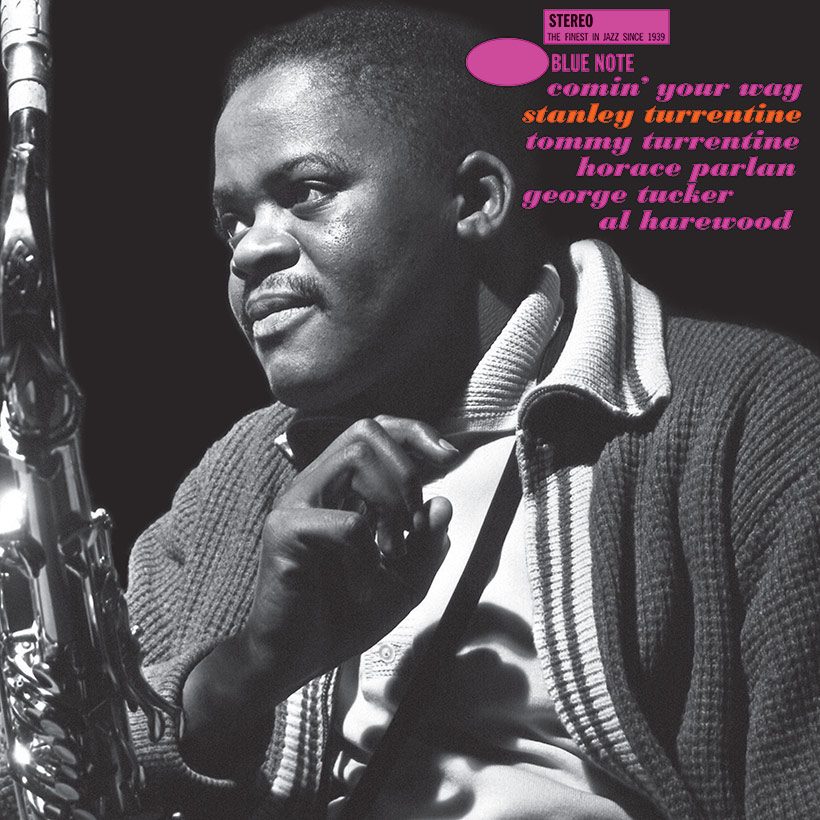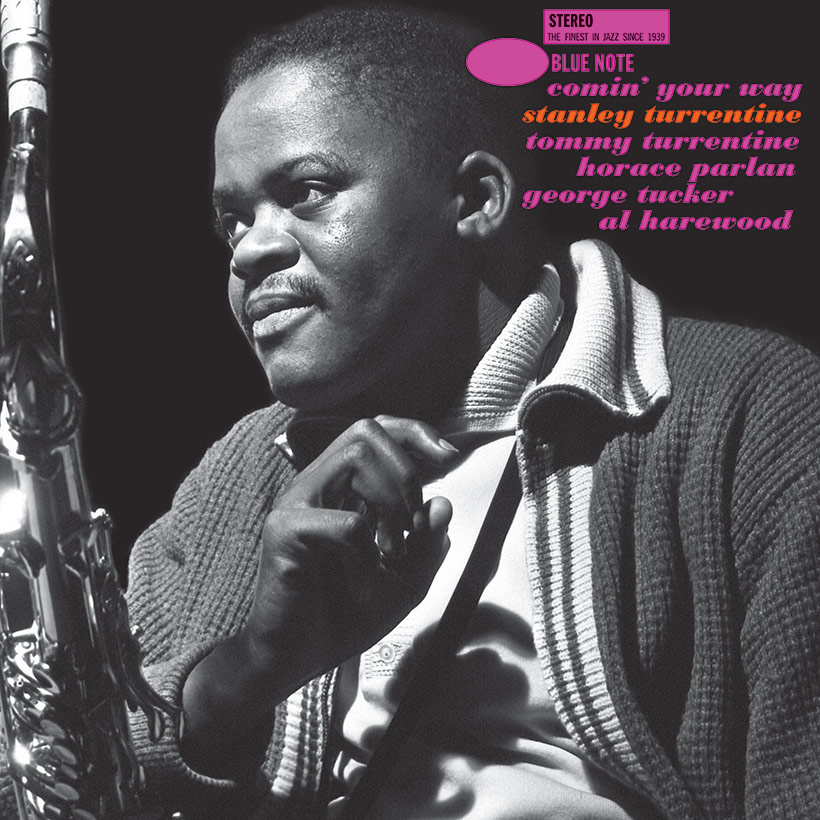 The sound of Stanley Turrentine's tenor saxophone is unmistakable. Firstly, it's big and warm. Secondly, it's robust yet athletic. And finally – and most impressive of all, perhaps – it's imbued with a husky, earthy tone that helps to give it a sanctified soulfulness. Once heard, it's never forgotten. So how, then, some bemused fans might ask, did Blue Note Records – Turrentine's recording home from 1960 to 1969 – forget about the recording he made for them on January 20, 1961? After all, it had been given a title – Comin' Your Way – but it didn't see the light of day until 17 years later.
Listen to Comin' Your Way on Apple Music and Spotify.
Why was it shelved?
The truth is, Blue Note didn't forget. For some reason, however, what was intended to be the Pittsburgh-born saxophonist's third album for the label was shelved, even though it had been assigned a catalogue number and artwork. Ironically, despite its title, the session wasn't released until 1978, when the Blue Note vaults were raided for a double-LP compilation called Jubilee Shouts, assembled by producer and jazz historian Michael Cuscuna (by this time, the label was owned by United Artists). Even so, it wasn't until 1987, in the CD age, when Blue Note – then under the aegis of EMI – finally gave Comin' Your Way an official separate release.
Comin' Your Way should have been released after Blue Hour, Turrentine's collaboration with The Three Sounds, but it was dropped from the schedule at the last minute in favor of Up At "Minton's", a live album recorded at Minton's Playhouse, a famous Harlem venue, just one month after the Comin' Your Way session. The album must have proved popular as Blue Note issued a second volume of recordings from Turrentine's Minton's gig as the follow-up LP, later in 1961.
When it was time for Turrentine's next studio album, it appears that Blue Note's producer, Alfred Lion, opted for a new recording from his star saxophonist rather than serve up the canned Comin' Your Way. Consequently, Turrentine recorded Dearly Beloved, another session featuring his wife, Shirley Scott, on organ, and so Comin' Your Way, now no longer a vital, up-to-date document of Stanley Turrentine's art, was left to gather dust.
An exciting discovery
When Blue Note finally liberated the neglected January 1961 session 17 years after the fact, it proved an exciting discovery. Turrentine was accompanied by his elder brother, Tommy, a trumpeter six years Stanley's senior, plus pianist Horace Parlan, with George Tucker on bass and Al Harewood on drums (all five musicians had previously collaborated together on Parlan's Speakin' My Piece LP for Blue Note the previous year).
The opener, "My Girl Is Just Enough Woman For Me," is Turrentine's version of a song recorded in 1959 by the velvet-voiced crooner Jesse Belvin. It was written by noted songwriters Dorothy Fields and Al Hague, and is transformed by the saxophonist and his quintet into a supple swinger. Tucker and Harewood create a bouncy groove over which Turrentine plays the main melody in a smooth, lyrical vein, before he ups the ante with a sinewy solo. His brother Tommy then follows with a rangy trumpet solo before Horace Parlan – who's been playing tasteful background chords up to this point – shows his skill as an improviser.
Previously recorded by singers Ella Fitzgerald and Nat "King" Cole in the 50s, "Then I'll Be Tired Of You" is another lesser-known standard and was penned by EY "Yip" Harburg (writer of the lyrics to "Over The Rainbow") and Arthur Schwartz. It's a shimmering nocturnal ballad showcasing Tommy Turrentine's gilded trumpet at the opening, before Stanley enters and shows how adept he is at playing in a tender, more expressive way on slower songs. Tommy then returns for another spell in the spotlight, his solo aching with a languorous melancholy. On Stanley's next entrance, the tempo and mood pick up and brighten a tad before the original tone is resumed and the two Turrentine siblings' horns intertwine elegantly at the end.
In contrast, "Fine L'il Lass" is a slightly subdued soulful swinger led by a mellow, harmonized horn motif before the younger Turrentine brother takes the first solo in a typically robust but soulful fashion. The tune is also notable for George Tucker's only bass solo of the album.
A vivid snapshot of the soul jazz style
Tommy Turrentine wrote the cooking groove "Thomasville," a swinging slice of hard bop driven by Al Harewood's locomotive drums, though it's Stanley who contributes the first solo. Tommy follows, then Horace Parlan, who really brings a funky piano vibe to the proceedings. Al Harewood also has a brief unaccompanied moment.
Stanley shows his prowess as a balladeer on a sensitive rendition of the Gershwin brothers' immortal "Someone To Watch Over Me," a much-covered jazz standard that has lived a charmed life since it was written in 1926 for the musical Oh, Kay! Tommy Turrentine drops out for this performance, allowing his younger brother's plaintive tenor saxophone to dominate while the rhythm section offers understated accompaniment throughout.
Tommy rejoins the band on the closing number, the uptempo "Stolen Sweets," a song penned by the R&B organ maestro Wild Bill Davis. After a fanfare-like intro, the Turrentine brothers' twin horns state a theme composed of a sequence of rising melodies before Stanley shows his virtuosity with a bop-influenced sax solo that grows in emotional intensity. Interestingly, Turrentine recorded the song again in 1963, for his wife Shirley Scott's Prestige album The Soul Is Willing.
Though it took almost 20 years for Comin' Your Way to get released, the album didn't disappoint when it finally hit the record stores. A solid collection flecked with moments of both individual and collective brilliance, it offers a vivid snapshot of the soul jazz style at the peak of its popularity. Perhaps, more importantly, it affirmed the genius of Stanley Turrentine.
The Tone Poet Audiophile Vinyl Reissue Series edition of Comin' Your Way is out now.