For Discos Only: How Vanguard And Fantasy Made Disco Dreams Real
Seeing the connection between jazz and disco, the Vanguard and Fantasy labels made sophisticated dancefloor music that still sounds fresh and thrilling.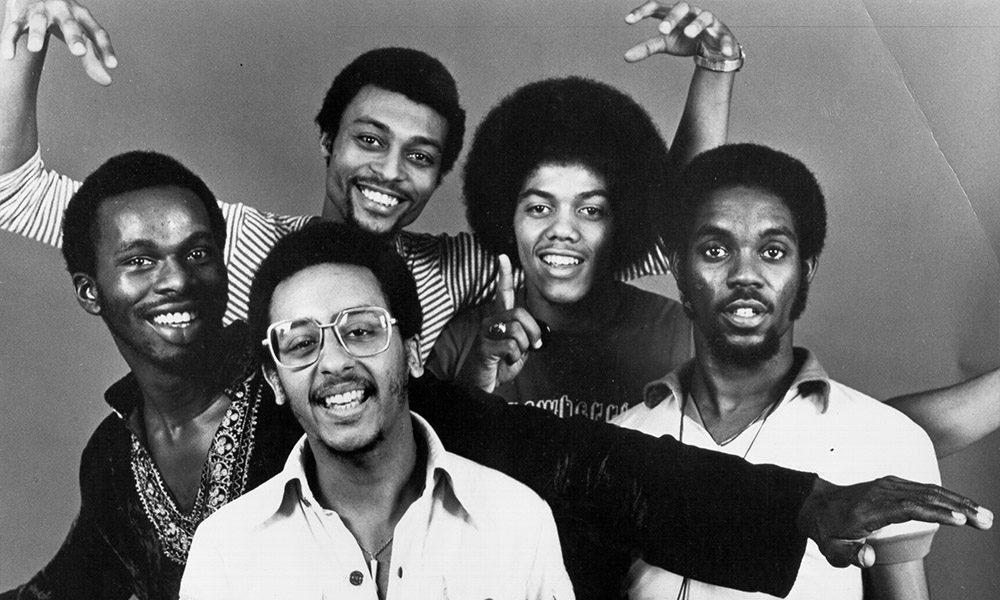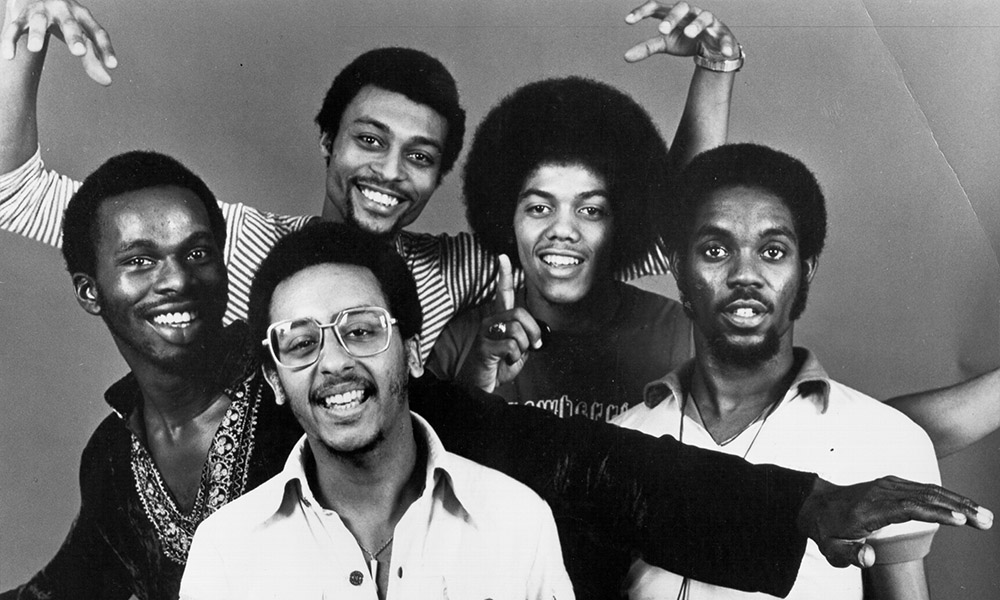 Ever wondered where those big and beautiful 12" remixes began? How DJs became musicians and a groove that fuelled everything from Saturday Night Fever to Chicago house to Europe's breed of superstar record-spinners got started? You have come to the right place… or, rather, places, because this story belongs to both the west and east coasts of America. They gave you love in a four-to-the-floor style. They gave you good times. They gave you disco.
Disco had been around since the start of the 70s, but it was just seen as soul music for dancing. Songs such as Al Green's 'Here I Am Baby (Come And Take Me)', Eddie Kendricks' 'Keep On Truckin'' and Sylvia's 'Pillow Talk' were all calls to the dancefloor; a lot of Philadelphia International's music was disco before it had a name. Small labels such as Sugar Hill, Babylon, and Osiris could release a disco record and make an impact – and understood this emergent sound better than some of the major record companies. But as disco began to distill into a distinct style, with its highly arranged and organized music created purely for night people and the DJs who served them, it seemed that certain labels were better equipped to specialize in this groove than others.
Listen to For Discos Only: Indie Dance Music From Fantasy & Vanguard Records (1976–1981) on Apple Music and Spotify.
These labels were big-city ventures with a history in working in other fields of music. Given that disco was regarded as somewhat slight, empty and formulaic by most cloth-eared critics, the roots of these record companies were perhaps surprising. One was Fantasy, a San Francisco label that for years had brought the world the West Coast jazz sound. Another was Vanguard, out of New York City, which began as a classical label before reaching out to folk, jazz, psychedelic rock, and experimental sounds.
Both labels found a new lease of life thanks to the disco scene – and neither was perhaps as unlikely a candidate to release this music as at first it might appear. Together, they helped nurture the disco scene with well-crafted, highly intelligent, and exciting tunes, and their innate understanding of their market meant they tailored their releases to an audience that knew what it liked. Both became instrumental in the creation of extended mixes to keep your feet busy for long periods. The arrival, in 1976, of the 12" single in the shops helped: dancefloor tunes could be cut for heavyweight bass and spread out over twice the running time of a 7".
Tons o' fun
Neither label was that worried about getting hits, though success is always sweet; instead, they focused on getting the music right. Both were entirely used to dealing with specialist markets that knew what they were looking for, and that wasn't all they had in common: both initially arrived at disco through their long-established jazz catalogues. Jazz had flirted with soul music since the 60s, through soul-jazz, jazz-funk, and then fusion. The beats were usually funky so their audiences could dance. Artists such as Lou Donaldson, Stanley Turrentine, and Donald Byrd worked with grooves and found a bigger audience.
The latter discovered and launched a young band called The Blackbyrds, signed them to Fantasy, and they set about redefining jazz-funk for the dancefloor over a series of albums that became increasingly groove-oriented and found a huge audience with singles such as "Rock Creek Park" and "Do It, Fluid." More, please: Fantasy signed Idris Muhammad ("For Your Love"), a drummer who had played with everyone who was anyone in funky jazz. Once the label was established in the disco field, acts and producers without a jazz background beat a path to their door.
Being based in San Francisco, with its highly active and visible LGBT community, certainly helped Fantasy. The gay scene was an early adopter of disco and its promise of good times, and when the label signed a cross-dressing failed rock singer with a voice that touched the sky, they made him the star he was born to be. Sylvester was beautiful and outrageous, but, above all else, beautifully, outrageously talented. Though he is most remembered for "You Make Me Feel (Mighty Real)," that wasn't the half of it: tunes such as "Dance (Disco Heat)" and "Over And Over" represent the pinnacle of disco. Tuneful, uplifting, and soulful, they fuelled thousands of clubbers' best-ever nights out.
Sylvester's backing singers Izora Rhodes and Martha Wash became another signing as Two Tons O' Fun ("I Got The Feelin"). Years later they'd hit gold as The Weather Girls. Fantasy's dance roster went from strength to strength, their signings including Phil Hurtt ("Boogie City"), who had been a midwife to the birth of disco by writing numerous great tunes across the Philly scene in the early 70s, and Fat Larry's Band, who cut three ace albums for the label.
Turn the music up!
Meanwhile, in New York, Vanguard found that its jazz repertoire also got past the nightclub door staff. The label's jazz producer, Danny Weiss, teamed up with drummer Chris Hills to create The Players Association, a studio outfit packed with jazz talent such as guitarist Joe Farrell, saxophonist David Sanborn and percussionist James Mtume. Their first album, issued in 1977, contained a dynamite version of "Love Hangover," which, crucially, got to the dance section a lot quicker than Diana Ross' original. Two years later, their "Turn The Music Up!" was a global smash.
Weiss and engineer Mark Berry became a go-to remix team, and a third dancefloor groove wizard who knew the NYC club scene inside out, Ray "Pinky" Velazquez, joined them at Vanguard, putting together classic mixes such as Savage Lover's electro-disco monster "The Ring." Weiss and Berry worked on a disco album by the apparently anonymous disco group Poussez! – actually a project led by famed jazz-fusion drummer Alpohonse Mouzon of Weather Report, who'd had history with Vanguard, having recorded for them in 1973 in Larry Coryell's fusion outfit The Eleventh House. Mark Berry had an innate understanding of the disco sound that would sell worldwide, and worked with the now-legendary dance producer Patrick Adams on Rainbow Brown's self-titled 1981 album, which delivered the top tunes "I'm The One" and "Till You Surrender," mixed so tightly that there wasn't a slack moment anywhere.
Till You Surrender (Special Remix)
Other labels with a jazz background moved in the same territory. Blue Note was one, though it always seemed reluctant to fully commit to disco; Prestige hit in 1978 with Bill Summers & Summers Heat's "Straight To The Bank," where they joined Shalamar in the queue at the cashpoint. But none made the floor shake like Fantasy and Vanguard. The best music these two labels released from the mid-70s into the 80s still sounds fresh, thrilling, and communicates in a direct manner. It also touches your soul.
The 5LP box set For Discos Only: Indie Dance Music From Fantasy & Vanguard Records (1976–1981) is out now and can be bought here.