Badu Babies: How Erykah Badu's Vocal Style Transformed Music
The singer's influential approach has birthed a whole generation of artists that have followed her unique vocal style.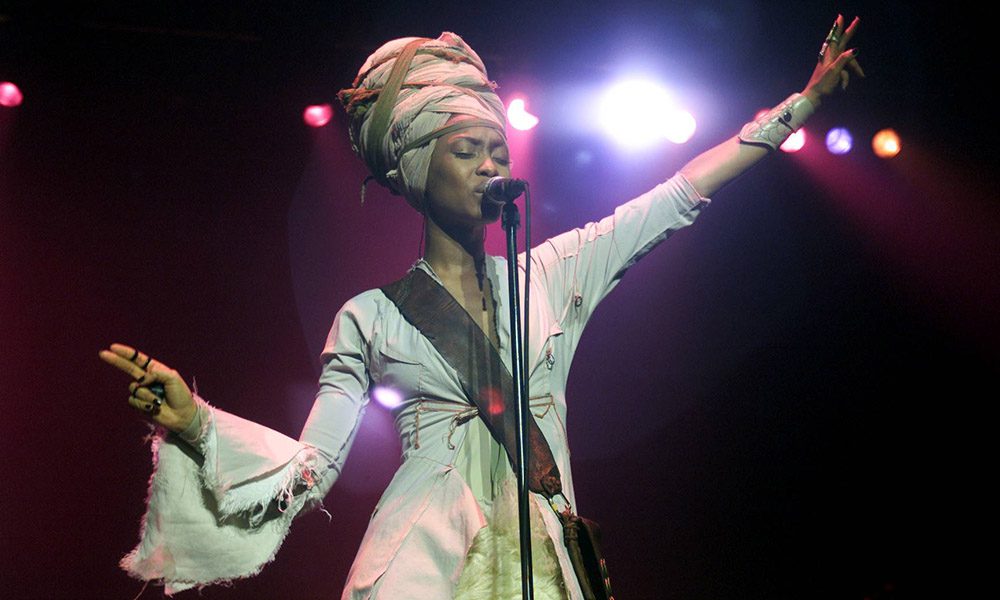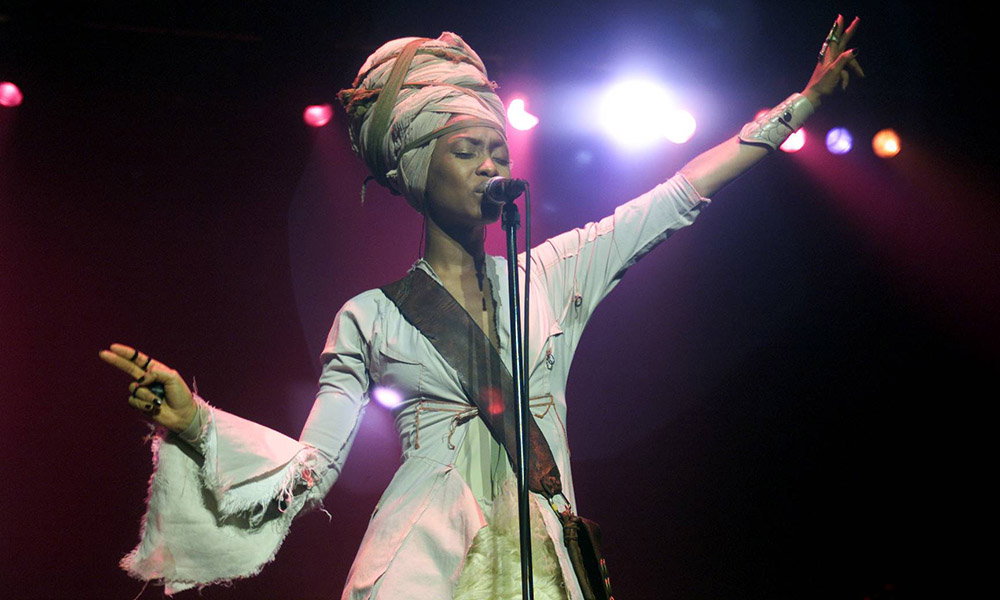 Erykah Badu was one of the four R&B vocalists, along with D'Angelo, Maxwell, and Lauryn Hill, who ushered in the neo-soul era of the late 90s. (In fact, the subgenre's name was originally coined to market Badu). Her voice recalled Billie Holiday, her style recalled the Black pride and Afro-futurism of the 70s, but her sum total was something completely new to R&B. Decades after her 1997 debut, Erykah continues to be a source of inspiration for producers and singers such as SZA, Lion Babe's Jillian Harvey and Ari Lennox.
Badu has received her flowers in the time she's reigned as the "First Lady of Neo-Soul"; celebrated for her storytelling through layered and nuanced lyrics; for her persona and style; and her mix of soul, hip-hop, and jazz in her music. As Badu has introduced us to her varied artistic facets; playing with aliases like Badulla Oblongata, Sara Bellum, and Analogue Girl in a Digital World; DJ'ing, rhyming, hosting, and delivering babies, her singing almost gets lost in the conversation. But one listen to a fan favorite such as "Green Eyes," and it's easy to see how significant her vocals have been to her legacy, too. Her vocal delivery has always been essential to the ways in which we understand Badu's artistry.
Listen to Erykah Badu on Apple Music and Spotify.
In the 10-minute "Eyes," Badu sarcastically insists that her eye color is the result of her vegetable intake – not jealousy over her lover's new companion. She utilizes an airy delivery to mask the bite in her lyrics over a jazz-influenced production. "You don't mean nothing to me, so go ahead and be with your friend," she offers softly, barely able to force out the final word – a sign of her true contempt. On songs such "Other Side of the Game" and "Window Seat" she emotes by stretching her voice, with its signature southern twang, when she's feeling her most vulnerable and desperate for acceptance. Badu's signature cut "Tyrone" finds the singer exasperated with a preoccupied lover, her playful, delayed vocal delivery further highlighting her vivid storytelling.
Producer, songwriter, and member of both The Roots and The Soulquarians production collective, James Poyser has been working with Badu since her debut album, Baduizm, co-writing "Other Side of the Game" during one of their first sessions together. He says Badu "sings in a way that's imperfectly perfect."
"There's a rawness to it. The way she emotes, growls and that Billie Holliday tremolo that she has, it all works," he says. "There's a gang of singers I've heard after she came out that adopted her kind of phrasing."
Vocalist Durand Barnarr, who started singing backup for the Dallas native after she spotted his cover of her song "That Hump" on YouTube nearly ten years ago, has called the young artists influenced by Erykah's sound and lyricism the "Badu Babies." (Not to be confused with the actual babies Badu helps bring into the world in her role as a doula.)
Bernarr says that as a kid he was initially drawn to Badu's tone, a "floozy, full twang." "When you take away the band, she's a blues singer," he says. Bernarr grew up in a household where his parents only played gospel and jazz. Badu was one of the only pop artists he was allowed to listen to. When he started taking his talent seriously as a teenager, he began "singing and harmonizing" along to Badu's records, using her songs as vocal warm-ups. He christened himself a Badu Baby through the title of his 2010 release 8ight: The Stepson of Erykah Badu. Badu inspires allegiance from non-vocalists as well; Dallas producer Zach Witness, who was once surprised when Badu showed up on his doorstep to record music after chatting through Instagram, considers the singer to be a second mother. Her pop-up visit led to him producing her 2016 mixtape But You Can't Use My Phone.
Among the new class of singers influenced by Badu, Ari Lennox stands out as a clear student of and heir. Lennox has her own identity and flair as a performer, but her exaggerated, nasally delivery as a vocalist almost immediately brings young Badu to mind. In "BMO," Lennox continuously sings "aye," elongating the word, underneath the verses and choruses. The delivery harkens to popular "hey" adlibs from Badu's discography, on songs such as "Window Seat." Like Badu, Lennox's music is both modern and a nostalgic reimagining of the jazz and soul singers who came before her.
Ari Lennox - BMO (Official Music Video)
The nasal lilt that catapulted Badu to fame can also be heard in the vocals of artists such as SZA and Jillian Harvey. Even Teyana Taylor, who recently enlisted Badu to help deliver her second child, has been influenced by the singer's style. The pair recently collaborated on the song "Lowkey," which features an interpolation of Badu's "Next Lifetime," for Taylor's The Album.
Teyana Taylor - Lowkey (Audio) ft. Erykah Badu
The best thing about "Badu Babies," as Bernard has dubbed them, is that they're not intent on replicating Badu's entire sound. "You have people that can be inspired by something but still sound like themselves. That's so important," Bernard says. These artists are infusing their own stylings, which will likely influence future generations of R&B singers, much like Badu inspired them.
This article was first published in 2020. We are re-publishing it today in celebration of Erykah Badu's birthday. Black Music Reframed is an ongoing editorial series on uDiscover Music that seeks to encourage a different lens, a wider lens, a new lens, when considering Black music; one not defined by genre parameters or labels, but by the creators. Sales and charts and firsts and rarities are important. But artists, music, and moments that shape culture aren't always best-sellers, chart-toppers, or immediate successes. This series, which centers Black writers writing about Black music, takes a new look at music and moments that have previously either been overlooked or not had their stories told with the proper context.