'New Amerykah Part Two: Return Of The Ankh': Erykah Badu's Analogue Soul
With 'New Amerykah Part Two: Return Of The Ankh,' Erykah Badu delivered an 'emotional and flowy' album 'about feelings.'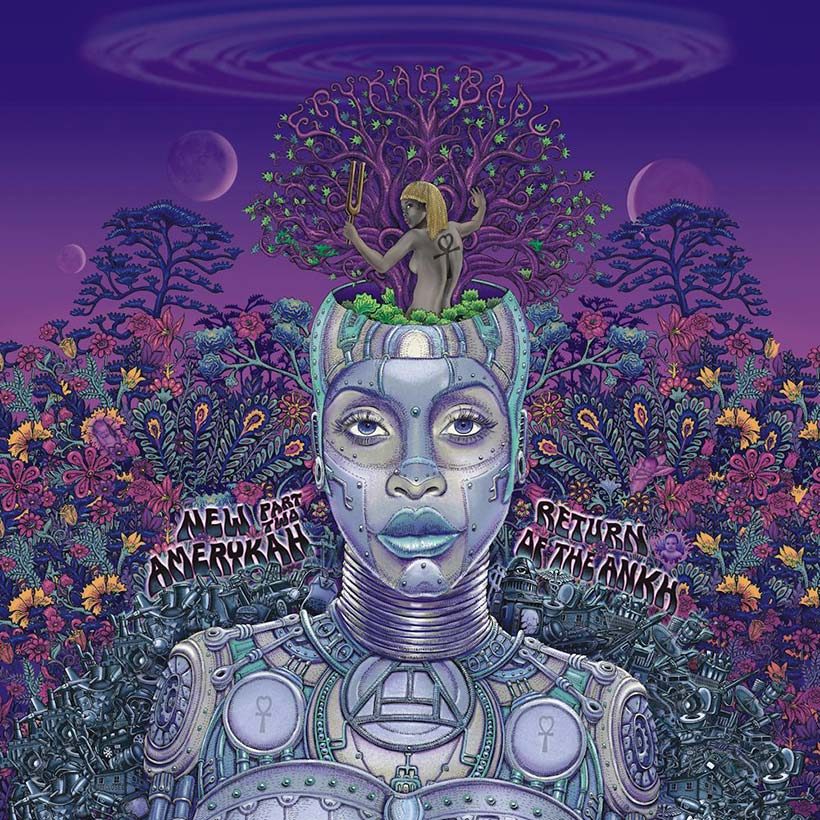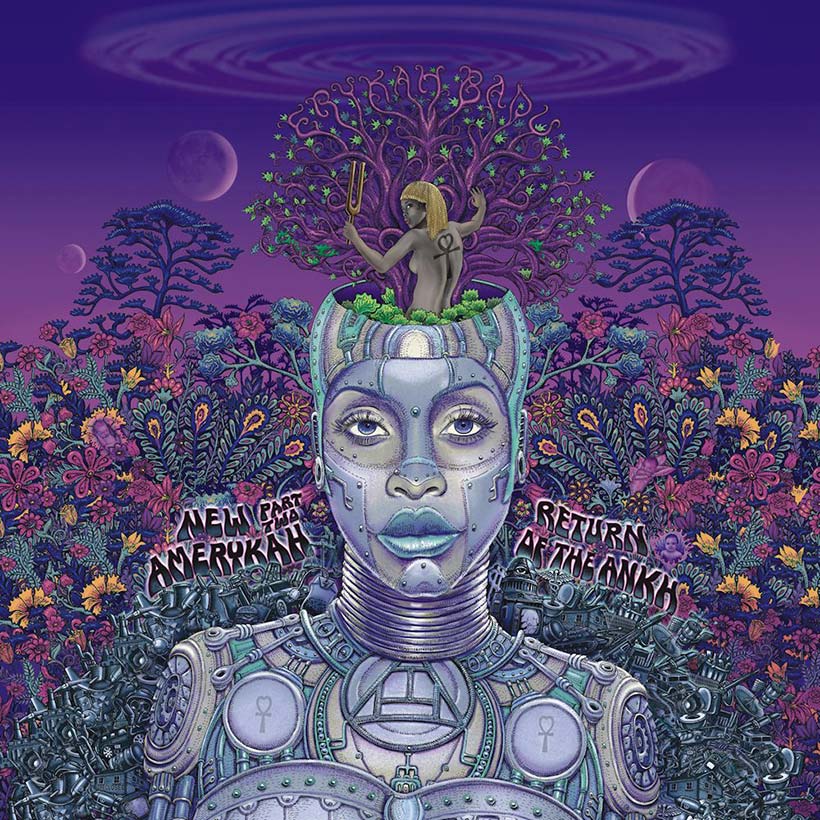 Most artists would have been tempted to follow their most critically acclaimed album with more of the same, but Erykah Badu has never been one to pursue the obvious path. Released on March 30, 2010, New Amerykah Part 2: Return Of The Ankh eschewed the politically-charged lyrics and fraught futuristic beats of its illustrious predecessor, New Amerykah Part One (4th World War), for a warm bath of personally-focused analogue soul shot through with the idiosyncrasies which have always made her work so vital and unique.
Listen to New Amerykah Part 2: Return Of The Ankh on Apple Music and Spotify.
"It's more emotional and talks about feelings"
Badu explained the reasoning behind her thematic and stylistic switch in an interview with Billboard, describing Return Of The Ankh as "the sister of the left side of my brain – it is the right side." For Badu, "Part One was the left side of my thoughts – it was more socially political and my thought process was more analytical. This time there wasn't anything to be concerned with – the album is more emotional and flowy and talks about feelings."
Badu has gained a reputation for her astute choice of collaborators – she was one of the first to utilize the production skills of J Dilla – and the employment of such mercurial players as drummer Ahmir "Questlove" Thompson, bassist Thundercat, and keyboardist James Poyser imbues Return Of The Ankh with a shimmering creativity that turns even the most lighthearted of covers into vital works. "Turn Me Away (Get MuNNY)" merges Sylvia Striplin's "Can't Turn Me Away" with its hip-hop offspring, Junior MAFIA's "Get Money," to present a brilliant cross-pollination of rare groove and rap. Badu's riff on Wings' "Arrow Through Me," on "Gone Baby, Don't Be Long," is even better, taking the soulful reggae bump of Paul McCartney's original and blissfully re-constructing it into one of the best long-form groovers of her career.
A giant-sized personality
Her work with hip-hop producers bears no less creative results: Madlib sonically warps his sample of Ndugu & The Chocolate Watch Band's "Take Some Time" to add some welcome friction to the laidback rhythms of "Umm Hmm," while Karriem Riggins adds taught, crisp beats, vinyl crackle and ambient clatter to the smooth neo-soul of "Fall In Love (Your Funeral)." Elsewhere, Georgia Anne Muldrow transforms Return Of The Ankh's ten-minute closer, "Out My Mind, Just In Time," from a smoochy neo-soul ballad into a warped haze of tripped-out, psychedelic-infused R&B.
But New Amerykah Part Two: Return Of The Ankh is, first and foremost, Badu's album, and her giant-sized, multifarious personality is invested into every one of its languid grooves. Thoughtful songs about personal growth, heartbreak, and vulnerability are interspersed with comedic riffs on gold-digging and infidelity. On "Fall In Love (Your Funeral)" she leaves a potential partner in no doubt as to the perils of beginning a relationship with her.
Badu's determination to pursue artistic freedom and challenge the status quo revealed itself further in the music video for the album's lead single, "Window Seat." Shot guerrilla-style, the film featured Badu walking through Dealey Plaza in Dallas, slowly taking off her clothes before being shot by an unseen sniper – an allusion to President John F Kennedy's assassination at the same site.
The message was clear: Badu knows she can be a target, but she refuses to go anything other than follow her vision.
New Amerykah Part Two: Return Of The Ankh can be bought here.