Perfect Christmas Gifts For Music Snobs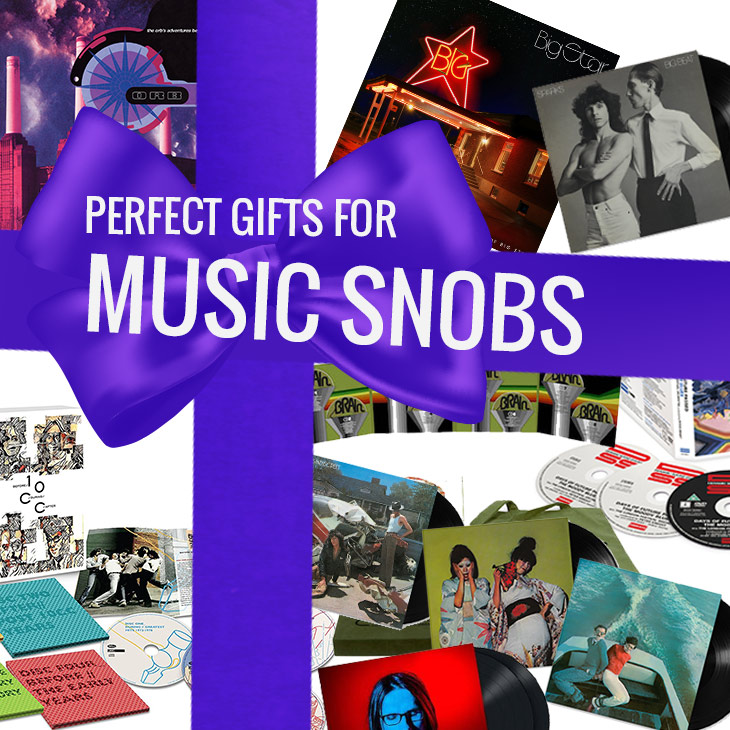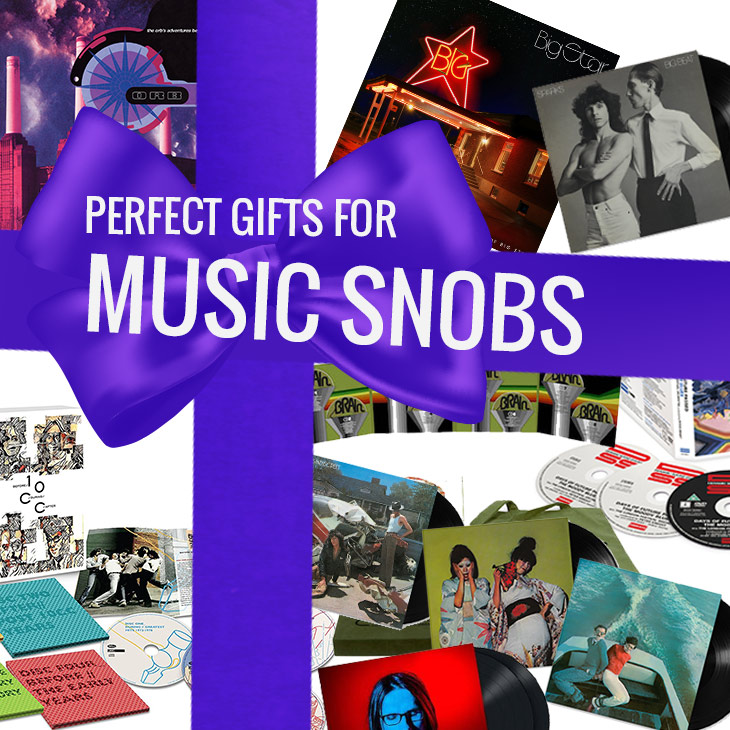 Ever overheard a baffling conversation about Brian Eno's recording techniques, or why Big Star deserve to be as big as The Beatles? Changes are you know a music snob – or "music lover", as they prefer to be known. These unique gifts for music lovers will show you're on their wavelength… even if you really have no idea what frequency they're on.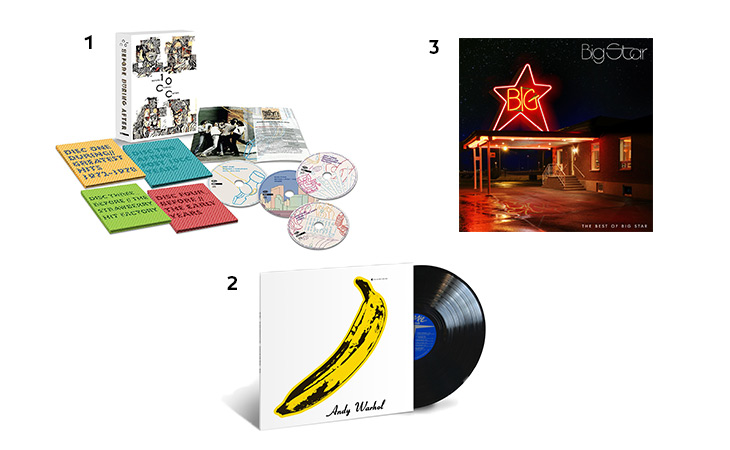 1: 10cc: Before During After
Telling the story of how a bunch of disparate session musicians united in pop perfection under the 10cc banner – and what they did afterwards.
2: The Velvet Underground & Nico: The Velvet Underground & Nico
Representing the dark underbelly of the Summer Of Love, this groundbreaking debut album all but went ignored upon original release, but is now so legendary that it deserves its own 50th-anniversary LP reissue, complete with new John Cale sleevenotes and replica "peel slowly and see" Warhol banana sticker.
3: Big Star: Best Of Big Star
Power-pop pioneers who still remain criminally unknown, Big Star fully deserved the success their name suggested. Just ask any number of their famous friends, R.E.M.'s Mike Mills among them…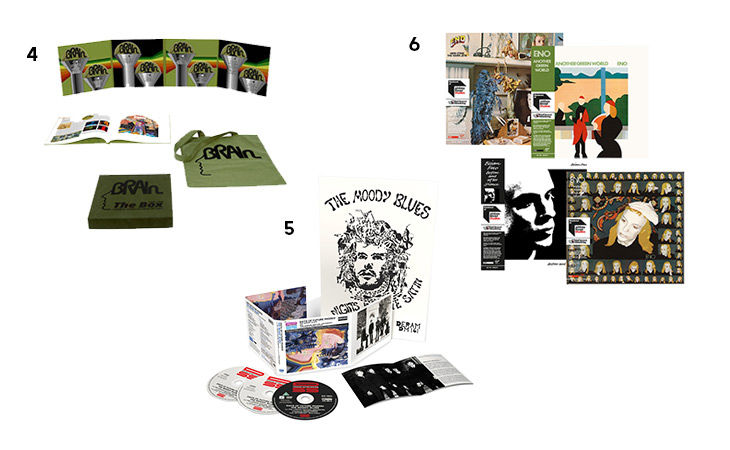 4: Various: The Brain Box: The Cerebral Sounds Of Brain Records 1972-1979
Though lazily referred to as the catch-all "krautrock", German experimental music of the 70s was as diverse as any other scene. Feed your head with mind-bending recordings from Tangerine Dream, Guru Guru and Klaus Schulze – among many, many others.
5: The Moody Blues: Days Of Future Passed: 50th-Anniversary Deluxe Edition
Released at the dawn of the Summer Of Love, Days Of Future Passed also provided a crucial signpost towards the coming prog rock movement. This 2CD+DVD anniversary release restores the original 1967 stereo mix, alongside a 5.1 surround sound taken from the original 1972 Quad mix. Previously unreleased video footage brings these bygone days back to the present.
6: Brian Eno: vinyl reissues
Taking Brian Eno from art-rock provocateur to pioneering proto-ambient masterpieces, these four albums still sound like the future of music – particularly with half-speed masters that will make them essential gifts for music lovers and audiophiles alike.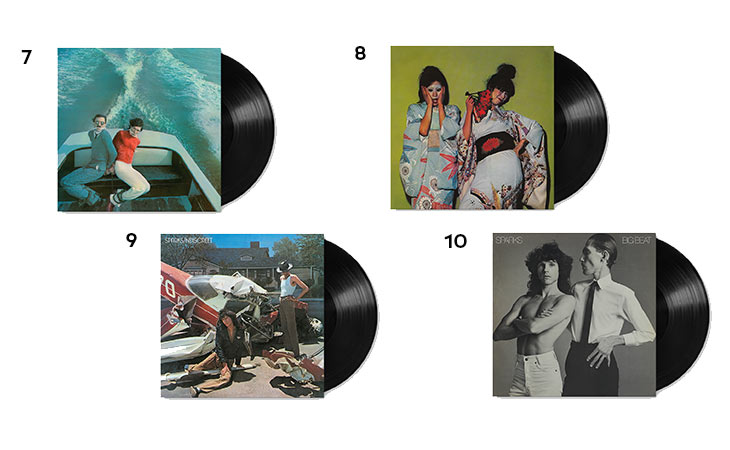 7-10: Sparks: vinyl reissues
Art-pop agitators disguised (briefly) as a glam rock band, Sparks' opening quartet of albums remain a best-kept secret for those truly in the know.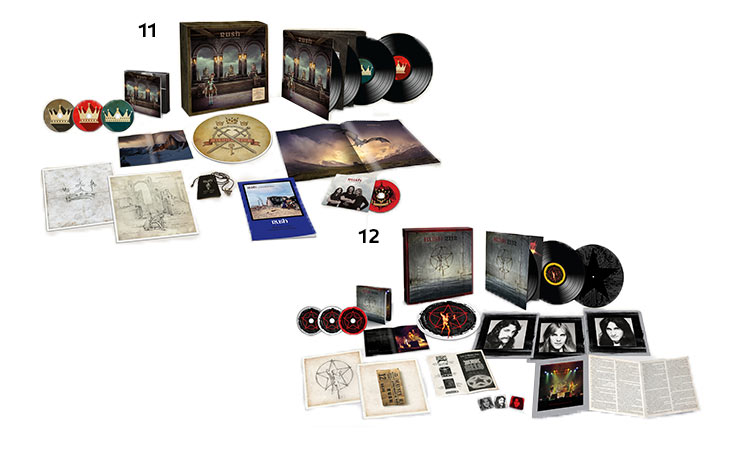 11-12: Rush: 2112: 40th-Anniversary Super Deluxe Edition / A Farewell To Kings: 40th-Anniversary Super Deluxe Edition
The albums that truly revealed the breadth and depth of the Canadian trio's vision, elevating them to prog rock royalty.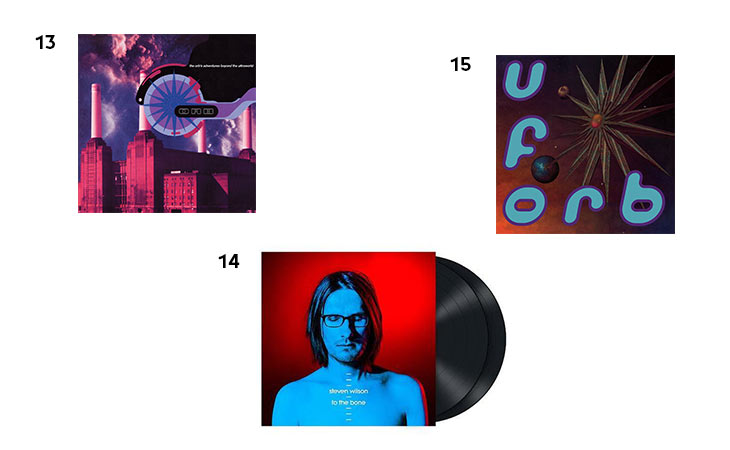 13-14: The Orb: vinyl reissues
Bridging dance music and ambient electronica, with Adventures Beyond The Ultraworld and UFOrb The Orb single-handedly ushered in the "ambient house" movement of the early 90s.
15: Steven Wilson: To The Bone
Pushing ever forward from his work with Porcupine Tree and an acclaimed solo career, To The Bone is another collection of indispensable cuts from the man who made prog rock cool again.
For more Christmas gifts for music lovers, visit uDiscover Music's Music Lovers store here.